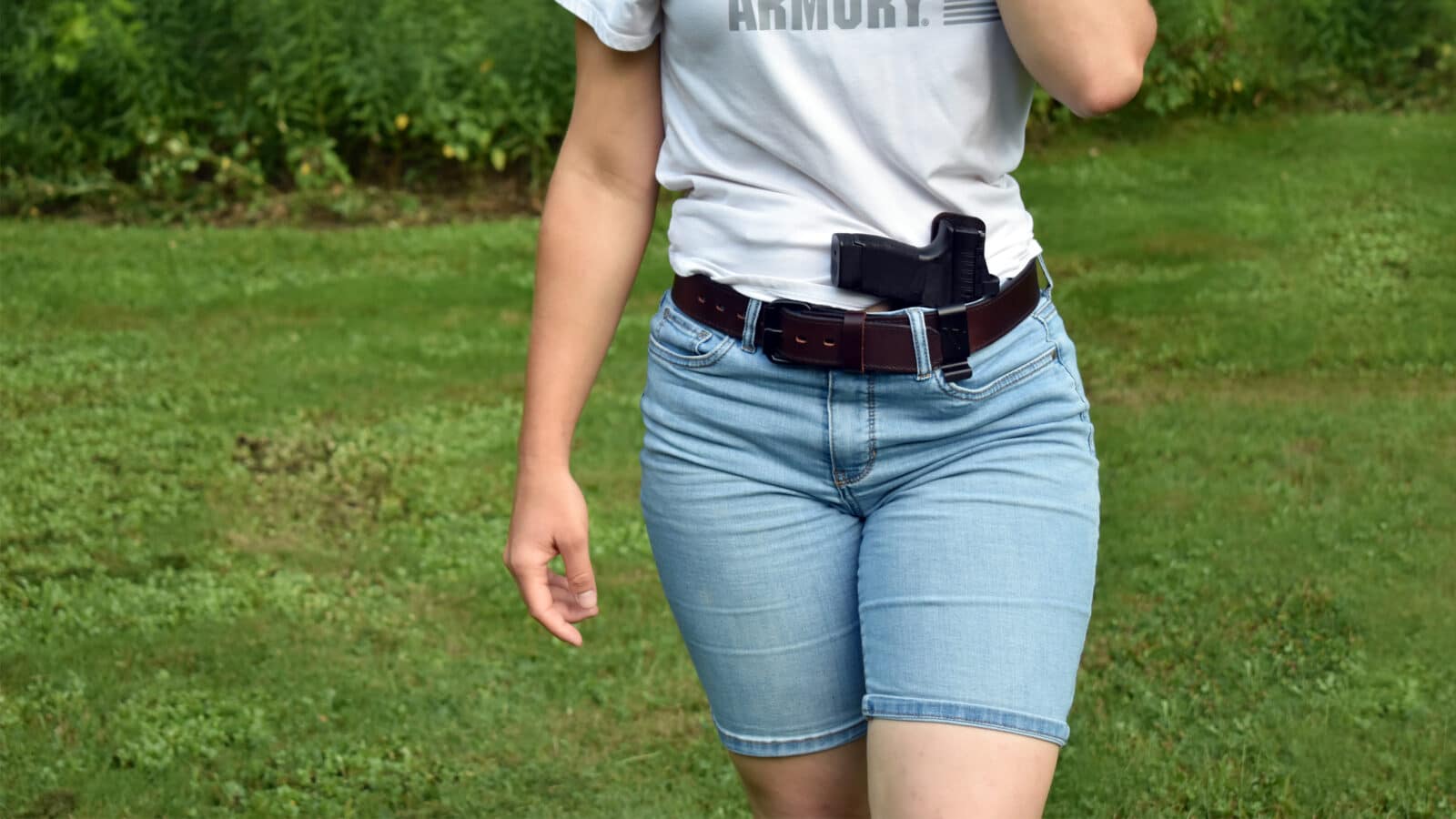 Until I started carrying concealed, I didn't realize how much I needed a belt. I also didn't realize one size doesn't necessarily fit all.
This year, I went to Gunsite Training Academy for the first time. On the list of items to bring was a "gun belt." I really didn't know what that was. I asked around and was told to look for an "instructor's belt." What that meant, I didn't know either.
Googling wasn't much help. I found a variety of gun belts, but none were women-specific. Typing in "women's gun belts" took me to more specific pages, but I quickly realized that many of the women's specific gun belts were either being discontinued or offered in far fewer patterns and styles than the men's.
Athena Means, owner of GunGoddess.com, a website specializing in gun accessories and gear for women, offered some insight. "As much as the women's market has been growing over the last years as women have become gun owners and have been participating in the shooting sports, for a lot of the bigger manufacturers who have to produce in big volumes the size of the women's market is not just big enough."
I discovered, however, a number of small manufacturers trying to meet these needs.
Sometimes you can get away with wearing men's clothes. They aren't, generally speaking, the most flattering on the feminine figure when worn as intended. Larger flannels tied at the waist, for example, can be comfortable and make a unique statement.
Sadly, there aren't many "women's" belts. Go to the store and you'll find an abundance of what are called "fashion belts." They are generally blingy, very thin or very thick, and designed to add accent, not functionality, to an outfit. Also, "fashion belts" aren't typically strong enough to support a holster.
So, what options are out there for us?
Belt Types
Belts fall into several categories based on usage and style, but even these are difficult to define. Here's a brief overview.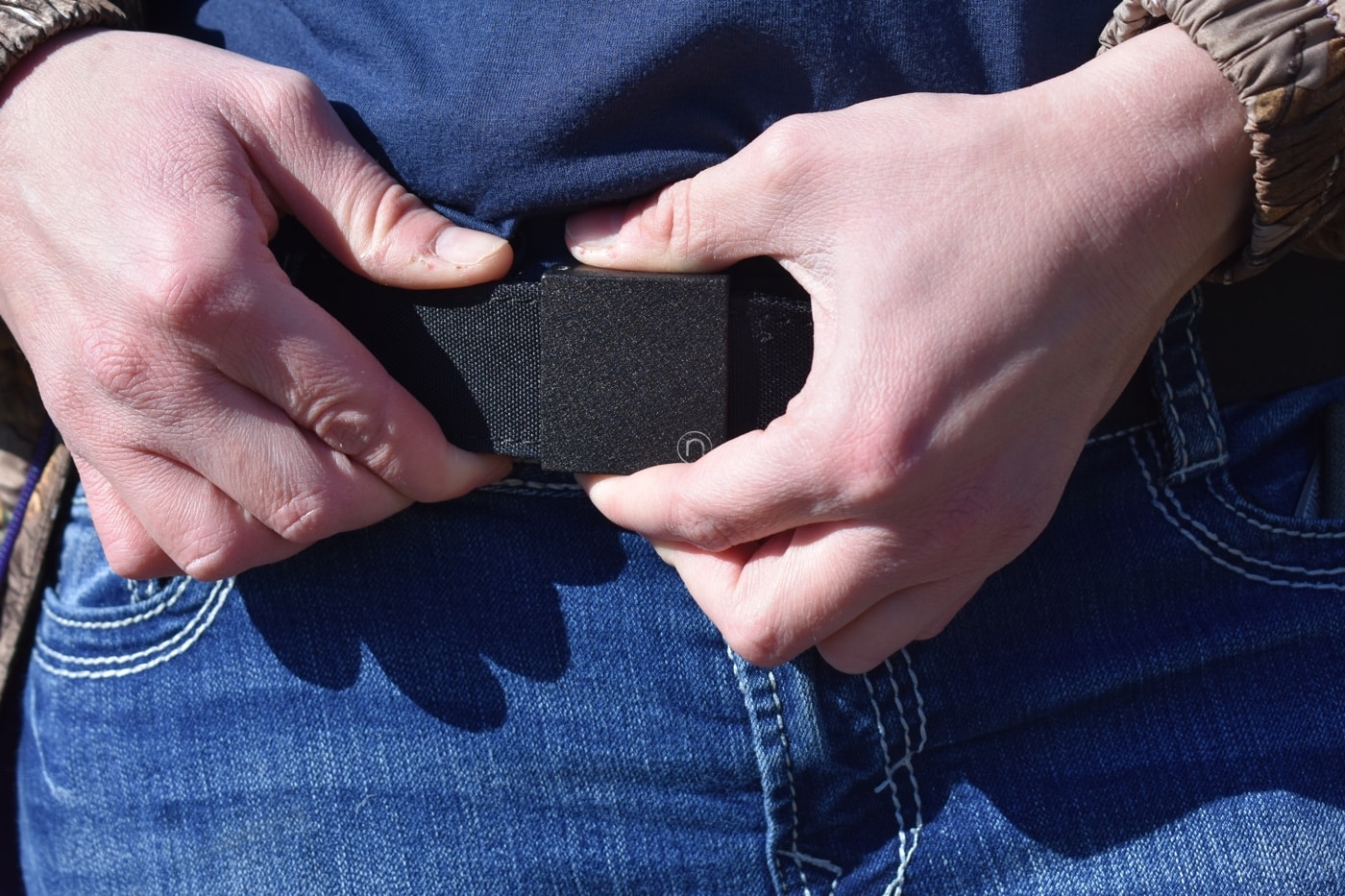 Fashion Belts: Fashion belts are produced with the goal of complementing an outfit. Some wear them exclusively for this purpose, others to keep loose pants intact. These belts are generally inexpensive and can be made of a variety of materials.
Everyday Carry (EDC) Belts: An EDC belt is a belt designed to be used with a holster. These are generally plain or subtly styled and are approximately 1.5" thick.
Gun/Range Belts: There are several types of gun belts. The "instructor's belt" needed for my Gunsite course referred to a nylon belt with a v-ring buckle. These belts were originally designed to work as part of a safety system for instructors working with students during mountain rescue training, but have found a niche in the gun world as well. Strong and sturdy, they are designed to handle heavy gear without sagging. Other variations of instructors' belts have "cobra" or other types of buckles.
Gun belts may also come in a two-part system — an inner belt and outer belt. These are secured to one another via Velcro. An inner and outer belt system is most frequently used in competitive shooting sports like action pistol. They are typically very stiff and rigid, but allow the shooter to remove all gear on the belt at once and have it ready for use without having to thread gear onto the belt and around pant belt loops. The most important criteria for a gun belt is it must be strong enough to support the weight of your gun and gear.
Looking for the best fit, I tested a few different belts. Here's what I found.
Stampede Shop Leather Belt: I was gifted a leather belt from the Stampede Shop years ago. These handcrafted leather belts are made by twin entrepreneurs Ethan and Emma Fleming.
This Western-style belt is beautiful and has held up over years of use. It has a tapered tail which I greatly appreciate for appendix carry. This belt is in a unique category as it is fashionable, custom made for a great fit, and suitable for everyday carry.
Magpul Tejas Gun Belts: Both of the two of these belts are thick and sturdy, but a bit too much for my small frame. There are several variations, and choosing a patterned version like the "El Pistolero" makes it appear a bit more feminine.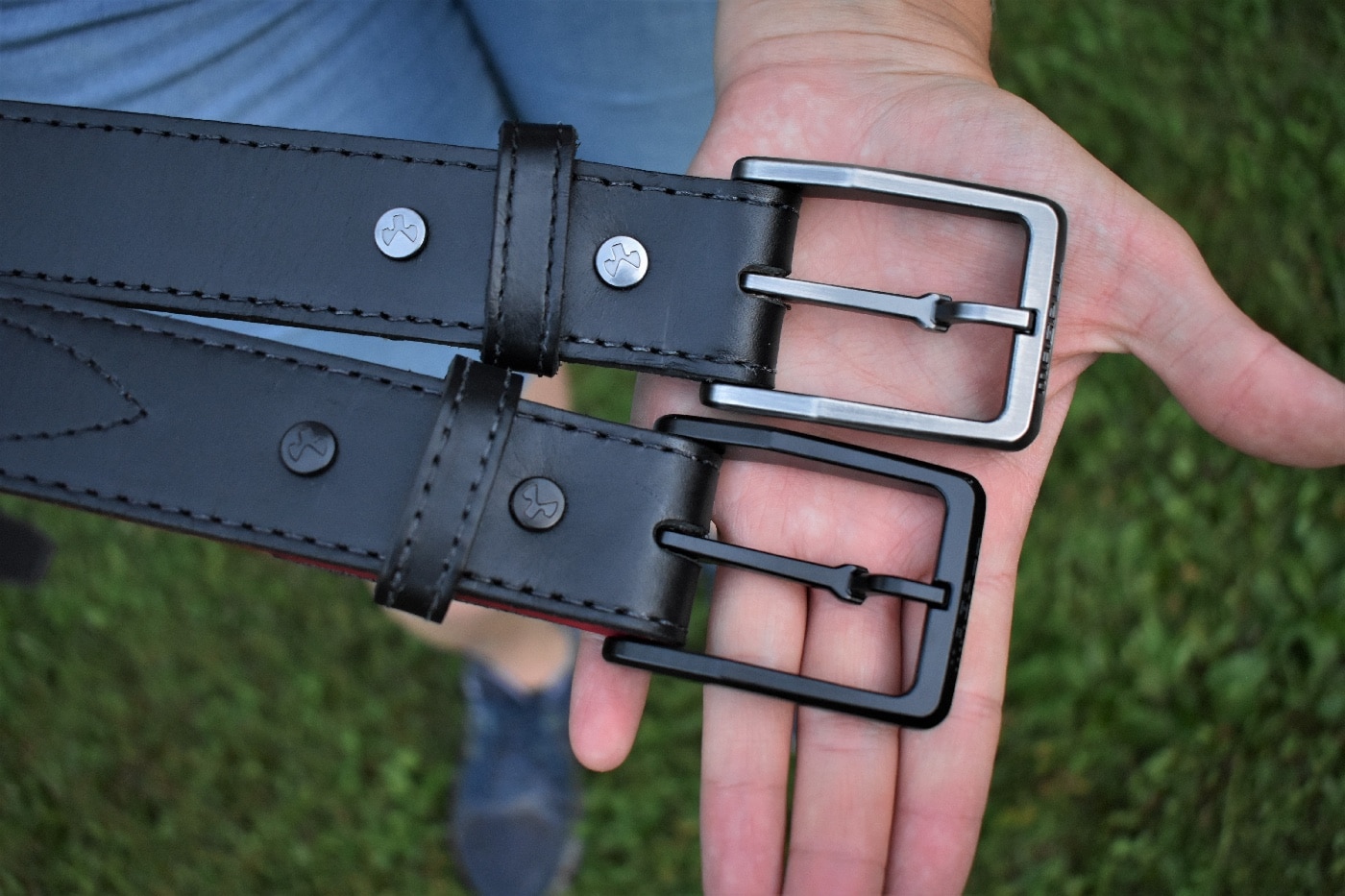 The large, heavy buckles on Magpul's belts indicates to me they might be designed for men. They are very thick and feel heavy on the body. They also don't complement feminine curves and may stand up straight, parallel to your back with a gap depending on your figure. While sturdy options, I wouldn't recommend them for women. But, put them on your list for the men in your life!
Gun Goddess Women's Contoured Holster Belt: Not all women are shaped the same, but if you have curves I urge you to take a look at the women's contoured holster belt from Gun Goddess. Athena Means, owner of Gun Goddess, stocks a variety of products for women she's personally tried and lent me her personal belt to test. She also contributed some key insight.
She noted that a contoured belt helps it to fit a little better over curves. The difference isn't obvious until laid out side-by-side next to a straight belt. I personally found a huge difference with the contour. The belt rested snugly against the small of my back, not leaving an annoying and unflattering gap. This belt was comfortable and fit far better than most of the others I tried, but is very plain if you are looking for style. (This could make for a good DIY project.)
Tac Shield Gun Belts: I worked with several Tac Shield products. The 1.75" and 1.5" belts are the same — one is just wider than the other. You must remove one half of the buckle to thread the nylon belt through your belt loops, then back through the buckle.
The tail end is quickly and easily secured to the Velcro on the appropriate side of the belt. This allows for easy adjustability. The cobra buckle is easy to use. The Tac Shield inner duty belt was light, comfortable, and intuitive to use. The edges did catch and snag on belt loops and clothing, but the rough part of Velcro always tends to.
Blackhawk Foundation Series MOLLE Black Belt: I used this outer belt in combination with the Tac Shield Inner Duty Belt. It arrived very stiff and rigid.
This belt is wide, but has a variety of spaces for MOLLE attachments. As part of a two-belt system, it keeps all gear on the outside of the outer belt, not compromising the fit between outer and inner.
Wilderness 5-Stitch Instructor Belt: This Wilderness belt came from the Gunsite pro-shop and is what I used in the aforementioned Gunsite course.
The pro-shop is known for stocking quality items students of their various firearm training courses need or turn to after what they brought turns out not to work. This is a simple instructor's belt, very similar to the Tac Shield gun belt, but with a v-ring buckle. This belt was extremely comfortable. I did have to try on several sizes with gear to find what worked best for me. 
Nexbelt Supreme Appendix EDC Belt: I have been very impressed with Nexbelt's ratcheting system. Belts come in one length you cut to your correct size. I used this belt to shoot a PCSL 2-Gun match and for everyday carry. The belt has a buckle secured by three screws and tightened with an included Allen wrench.
This particular belt is especially rigid with inch markings for easy reference while cutting. It takes some strong scissors or a sharp knife to cut the strap, which doesn't fray or come apart. I was easily able to work out of a holster and mag pouches using this belt, though at first I didn't cut it short enough. Leaving extra room for IWB carry also left too long of a tail when tightened for range use. It quickly tightens by pushing the tail through the buckle and releases by pushing a button on the base of the buckle.
Sizing
Once you choose a belt, how do you pick the right size? The best thing to do is to find a belt that fits you well, even if it's not a suitable carry belt. Measure from the edge of the belt where it wraps around the buckle to the hole that fits you most comfortably. You may have to go to a store and try things on to do this or measure your waist with a measuring tape. (Measure where a belt would sit on your body and read off the value where the ends meet.)
If you are using it for inside-the-waistband concealed carry, remember that your belt will have to be a bit longer than you would traditionally wear to accommodate the holster and firearm. For example, if my waist measurement is 32", I'd want to add a few inches and order a 34". Do NOT order a belt based on your pant size alone. Pant sizes vary and often will not mirror a proper belt size. Do not get caught up in the numbers here. I've worn size 25 pants with 34 belts. Brands vary and some styles you cut to length.
Conclusion
There are many more belts on the market than I had the opportunity to test. No matter what you choose, make sure your chosen belt fits your purposes, your figure, and your style. It must fit comfortably and meet your needs, whatever they are, but you also need to feel good about yourself wearing it.
Editor's Note: Please be sure to check out The Armory Life Forum, where you can comment about our daily articles, as well as just talk guns and gear. Click the "Go To Forum Thread" link below to jump in!
Join the Discussion
Featured in this article
Stampede Shop
Magpul
Tejas "El Delgado" Gun Belt
Magpul
Tejas "El Pistolero" Gun Belt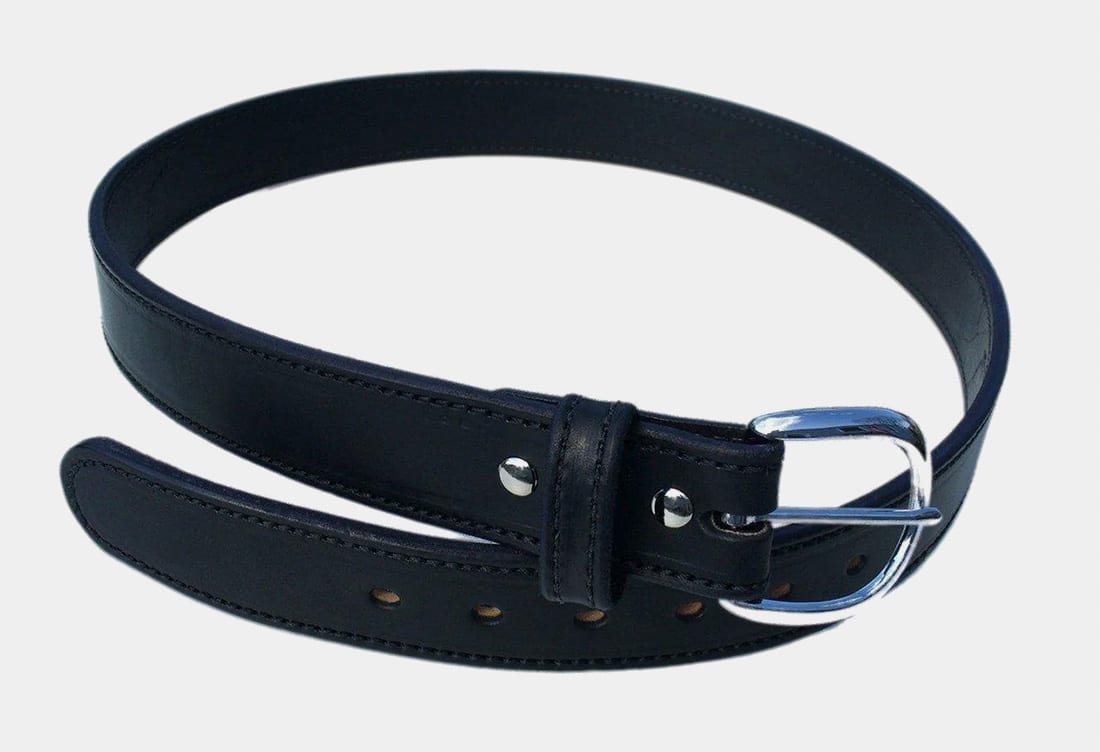 Gun Goddess
Contoured Holster Belt
Tac Shield
1.50″ Tactical Gun Belt
Tac Shield
1.75″ Tactical Gun Belt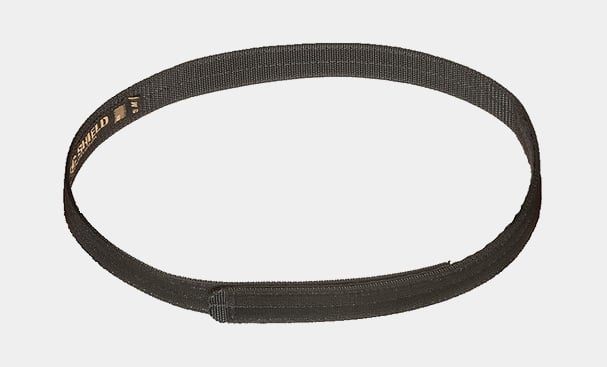 Tac Shield
1.50″ Inner Duty Belt
Blackhawk
Foundation Series Molle Belt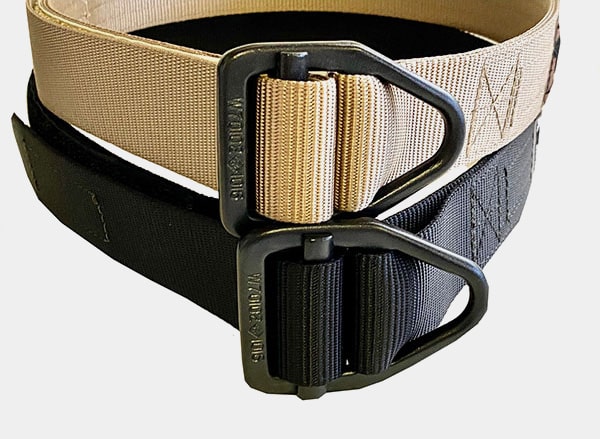 Gunsite
Wilderness 5-Stitch Instructor Belt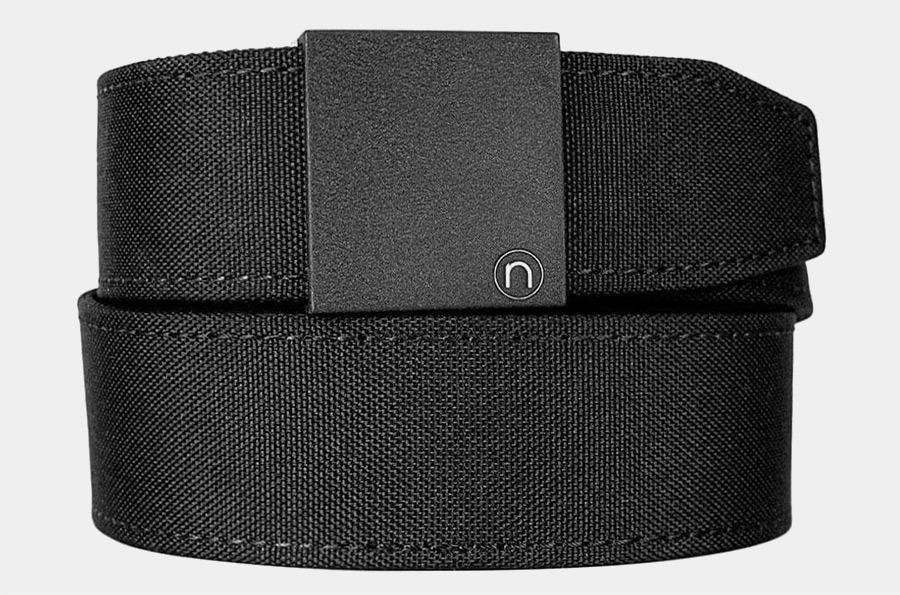 Nexbelt
Supreme Appendix 38mm
Versacarry
Compound Custom (IWB) Holster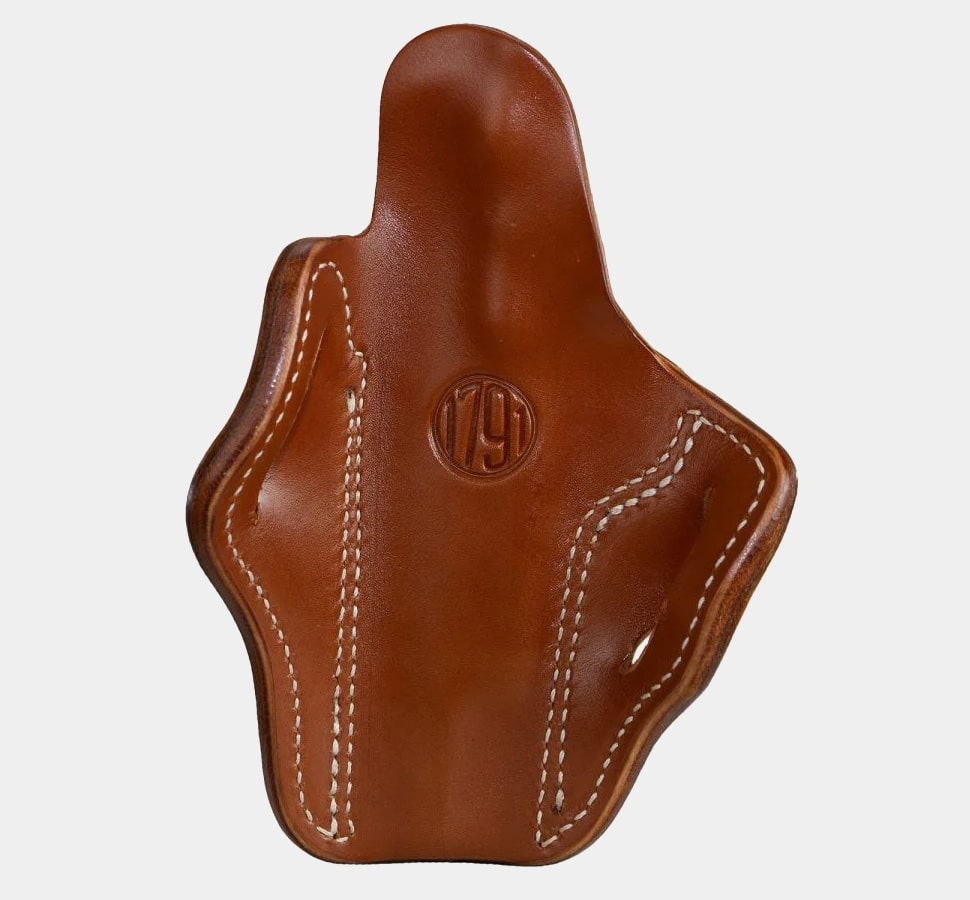 1791 Gunleather
Optic Ready BH1 1911 Belt Holster
9mm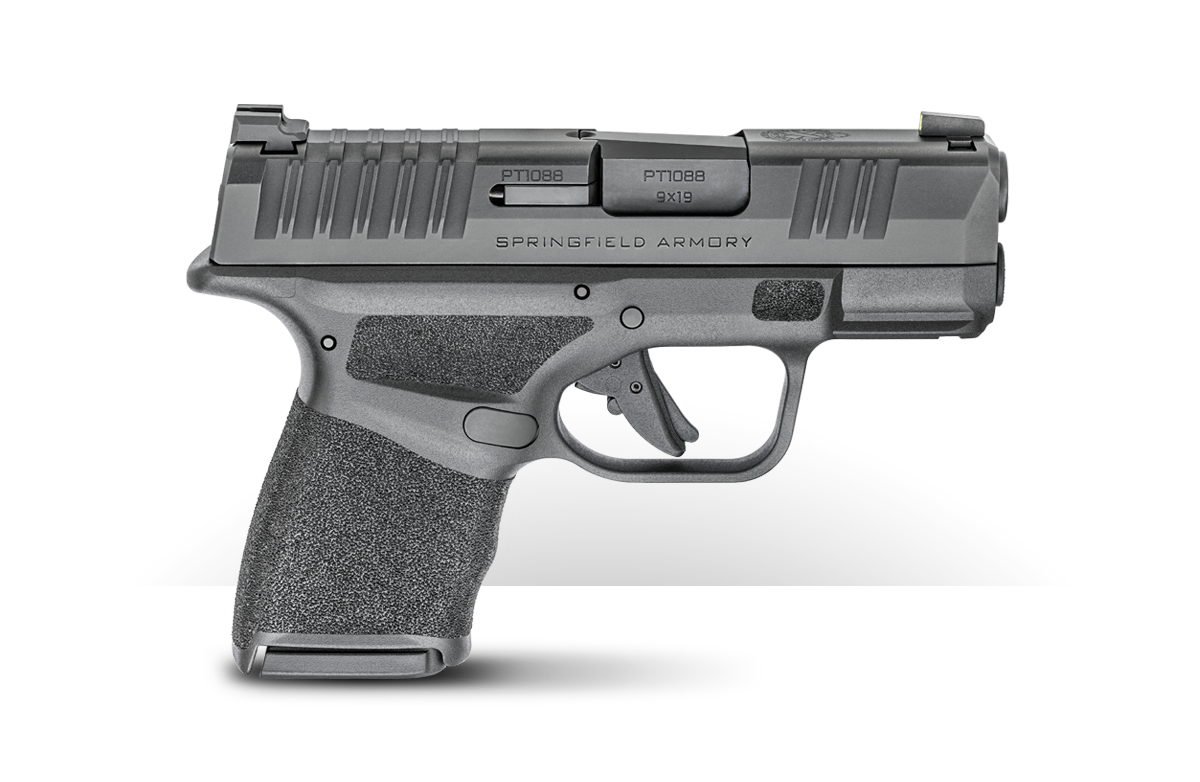 Hellcat®
Series
Read the full article here