Are you the type of shooter who likes to tweak and modify your firearm, or do you prefer to keep them stock? For me, it depends on the pistol itself and what I intend the purpose to be. To be honest, a lot of guns come from the factory with everything you need on them while others require some attention. I've found that Springfield Armory's offerings fit that former group. But, I also I can't seem to resist the urge to customize a lot of guns. I am a bit of a tinkerer.
There is one company I will buy anything they make if it fits my pistol, and that is Apex Tactical Specialties. The folks at Apex are masters at creating high-quality parts that you can trust. I recently got my hands on their SA-35 Low Profile Magwell and extended magazines, which were a phenomenal upgrade to the pistol.
[Be sure to check out our review of the Apex magwell and magazines for the SA-35 here.]
Funneling It In
The magwell is very impressive. It is designed to offer a large, open mouth for magazines, while only adding about ¼" in grip length. It was a straightforward installation following the detailed directions Apex provides. If you've got some gunsmithing tools and a bit of elbow grease, you'll be just fine.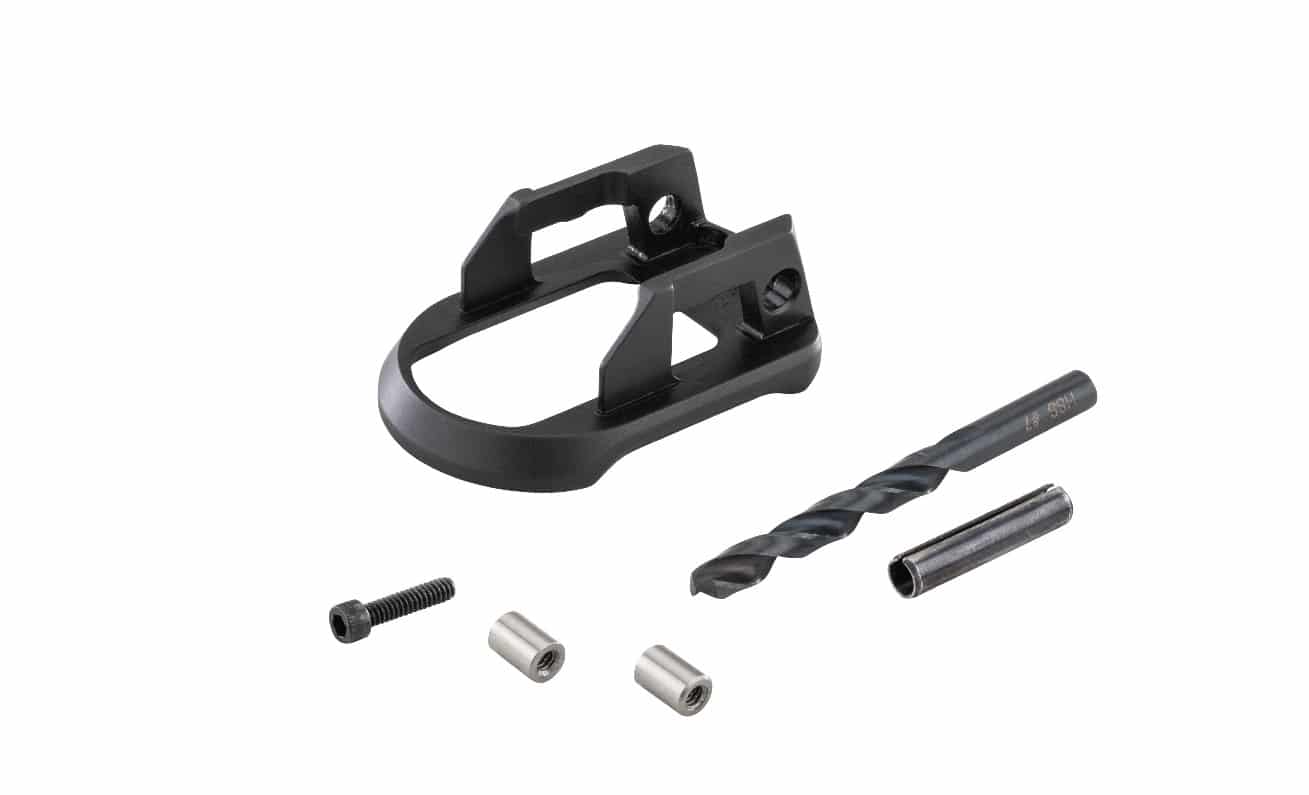 The Low Profile Magwell kit is a well-thought-out, precision-machined piece of gear for your SA-35. Priced at $150, it comes with everything needed to install and engages off the lanyard hole in the grip. Once installed, you'll need to utilize the Lok Grips — available from Apex for $80 — that are cut for the Apex SA-35 magwell. They come in a grey or a red color scheme.
[Don't miss our Springfield Armory SA-35 Review!]
If you install the magwell, you will need to use Apex's extended SA-35 magazines due to its slightly longer length. Specially modified Mec-Gar mags, they are offered in either 17- or 19-round capacities in black or nickel finishes. They are offered in versions for pistols both with and without the Apex magwell. Prices start at $55.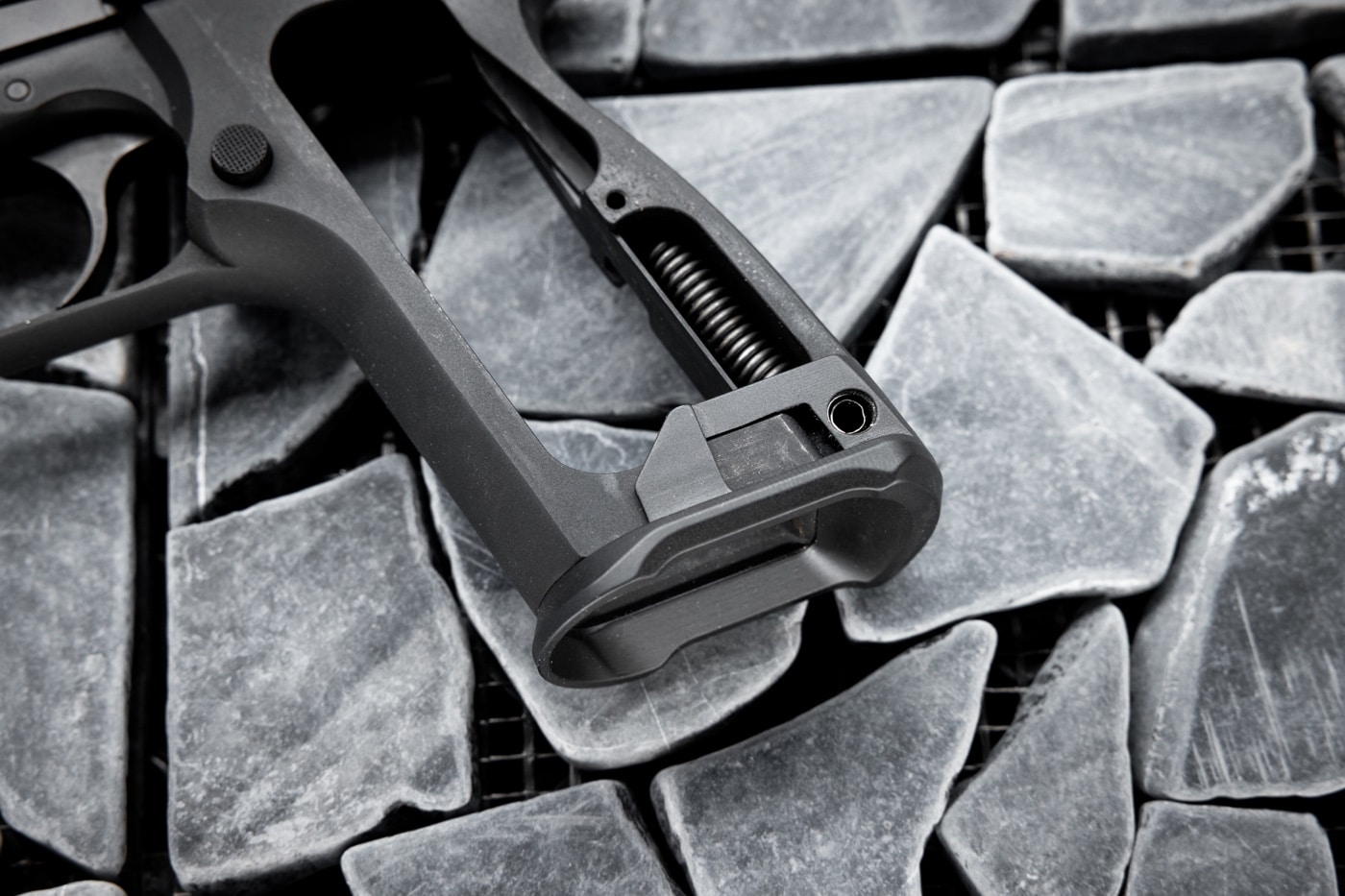 I found that installing the magwell was quite easy. The lanyard hole running through the frame allows a perfect anchor point for the magwell to attach without any welding or cutting. There are then side supports that create a rock-solid attachment to the left and right side of the frame. I would suggest checking out the Apex website for a detailed walkthrough of the installation.
Triggering Moves
In addition to the Low Profile Magwell and the magazines, I also wanted to try out the Apex Action Enhancement Trigger Kit for the SA-35. Priced at $200, the kit is designed to offer a very clean and crisp trigger break with reduced overtravel, as well as hammer with enhanced leverage for easier cocking and a high hold on the pistol. It is also designed as a direct drop-in system.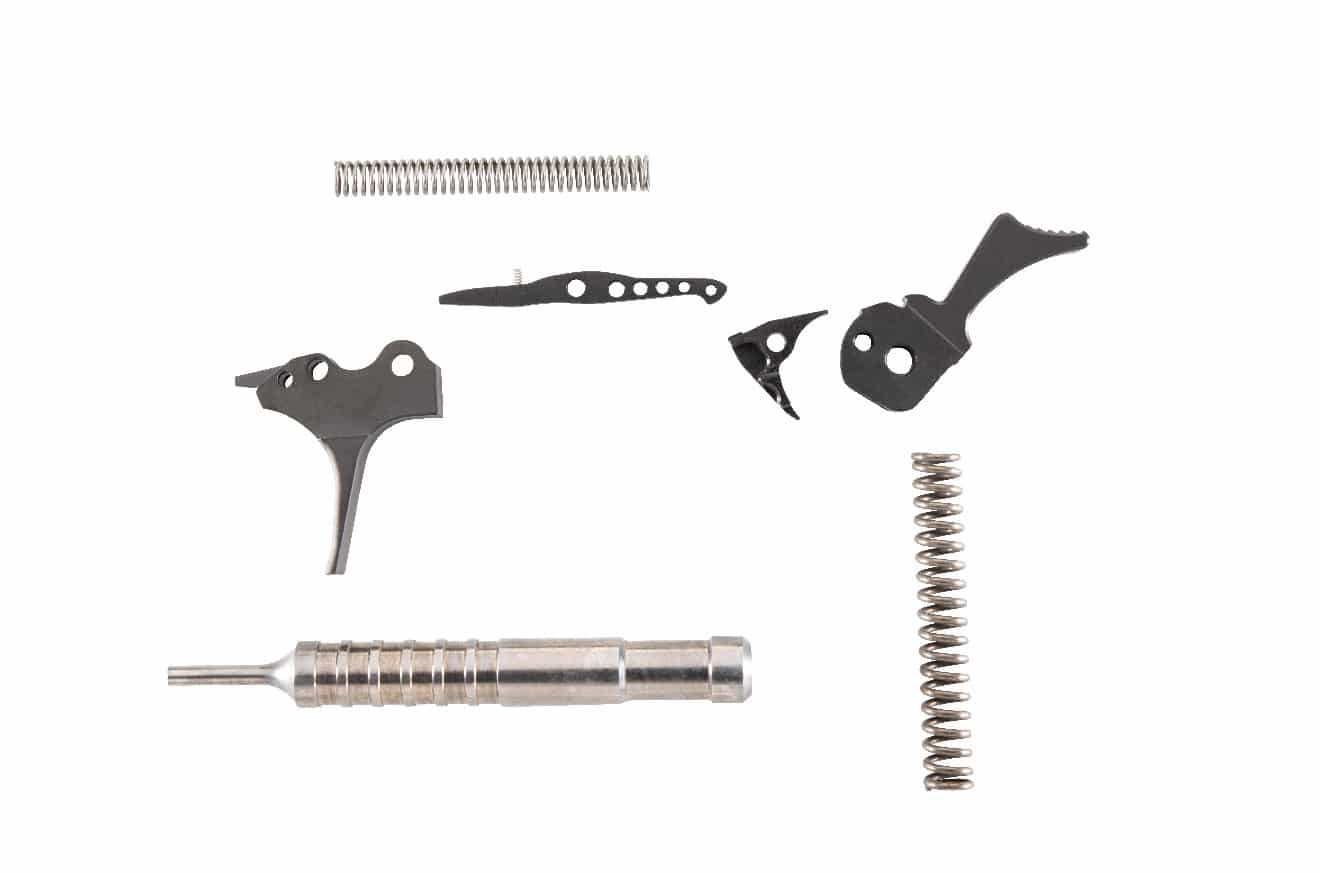 Like the magwell, it comes with everything you need for the project. The kit includes the following parts:
Apex Flat Trigger
Apex Hi Tilt Spur Hammer
Mk 1 Balanced Sear
Balanced Sear Lever
Sear Lever Spring
Trigger Pin Removal Punch

SA-35

Spare Hammer Spring

SA-35

Spare Firing Pin Spring
The trigger, machined from billet steel, is a wide and flat design that is, according to Apex, inspired by the work of famed pistolsmith Jim Garthwaite. The new hammer, inspired by the work of Jim Boland, is a "Hi Tilt Spur" design intended to allow the highest grip possible on the pistol.
Whereas I chose to install the magwell myself, I decided to take advantage of living near Apex's facility and headed over to watch a true craftsman work. I brought my trigger kit and SA-35 down to the Apex headquarters and met up with Randy Lee, founder of Apex Tactical. He is the mastermind behind the Apex SA-35 products we have come to know and love.
We took the pistol to the bench and Randy began the installation process. Admittedly, it didn't look too complex, but I was glad I had a professional to get it done right the first time. As Randy worked, I eagerly asked him about his background and thoughts behind the SA-35 products they have been designing. After hearing all that goes into their R&D, testing, materials and manufacturing process, I had an even deeper respect for the products from Apex Tactical.
Once it was all installed, the trigger was breaking at around 4.5 lbs. and felt fantastic. I did, however, want the weight to be a bit lighter as this was going to be a range pistol and not an EDC gun. After a bit of trial and error, we landed at a crisp 3.9-lb. break. The trigger was feeling exceptional, and the look really complemented the new hammer and magwell.
Range Time
With the magwell, trigger, hammer and magazines installed, my SA-35 was completely Apex'd out and ready for some range time. When I first reviewed the SA-35 in its bone-stock configuration, I was stunned at how accurate and smooth shooting a pistol designed almost 100 years ago could be. If I was impressed back then, my expectations and hopes were even higher this go-around with my new Apex Tactical upgrades.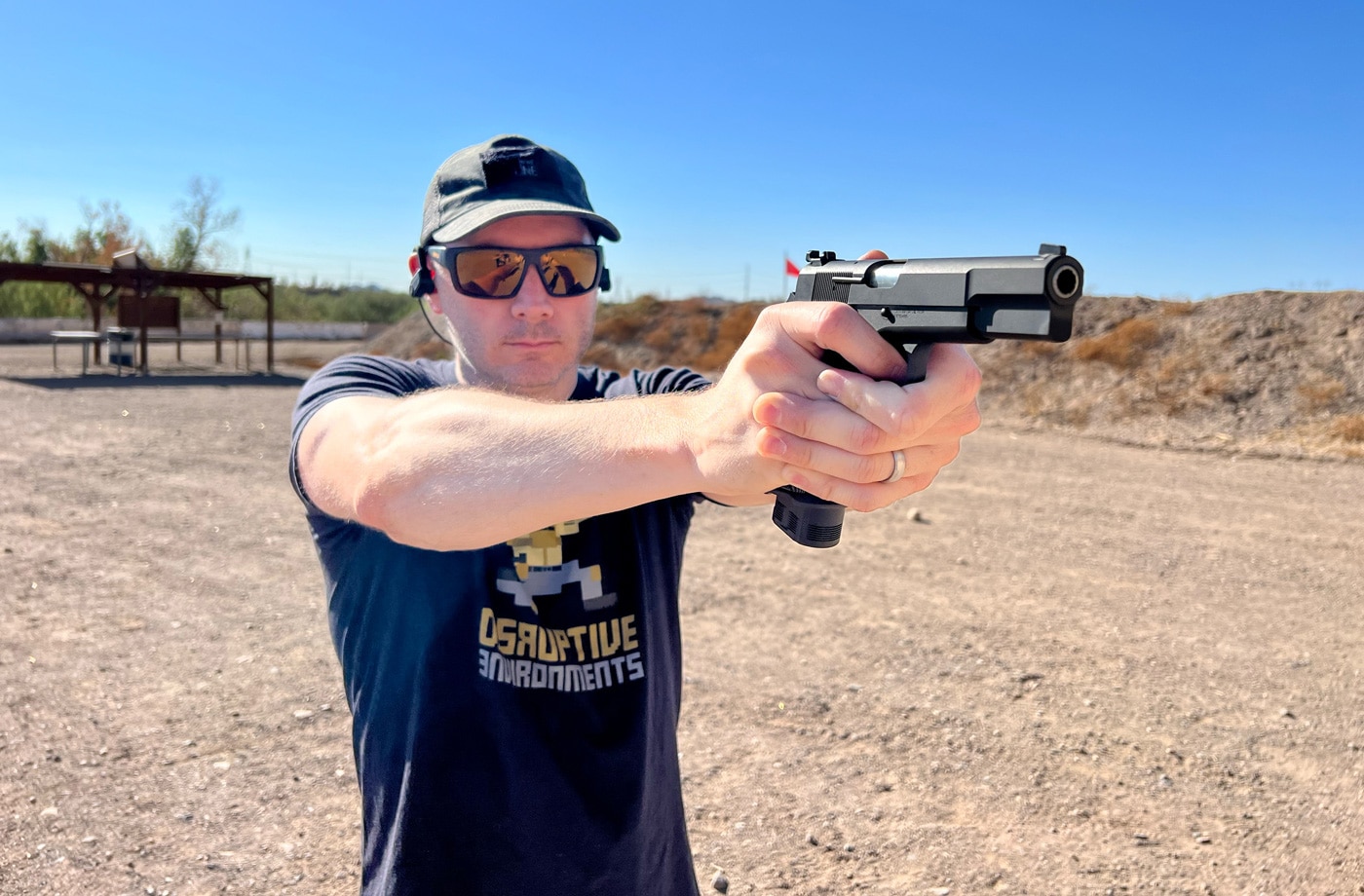 I set out to the range to test the reliability with multiple ammunition types as well as how the newly installed hammer and trigger feel. I tested the SA-35 with Remington UMC ammo, Nosler ASP, and PMC hollow point 9mm ammunition.
I utilized five different magazines as well to get a good feel for the reliability across a few mags. I didn't experience any malfunctions on the pistol, and it ran like a champ. The new trigger was a joy to shoot as well. I prefer a straight profile on my triggers, and the lower trigger weight made dialing in accurate shots a breeze.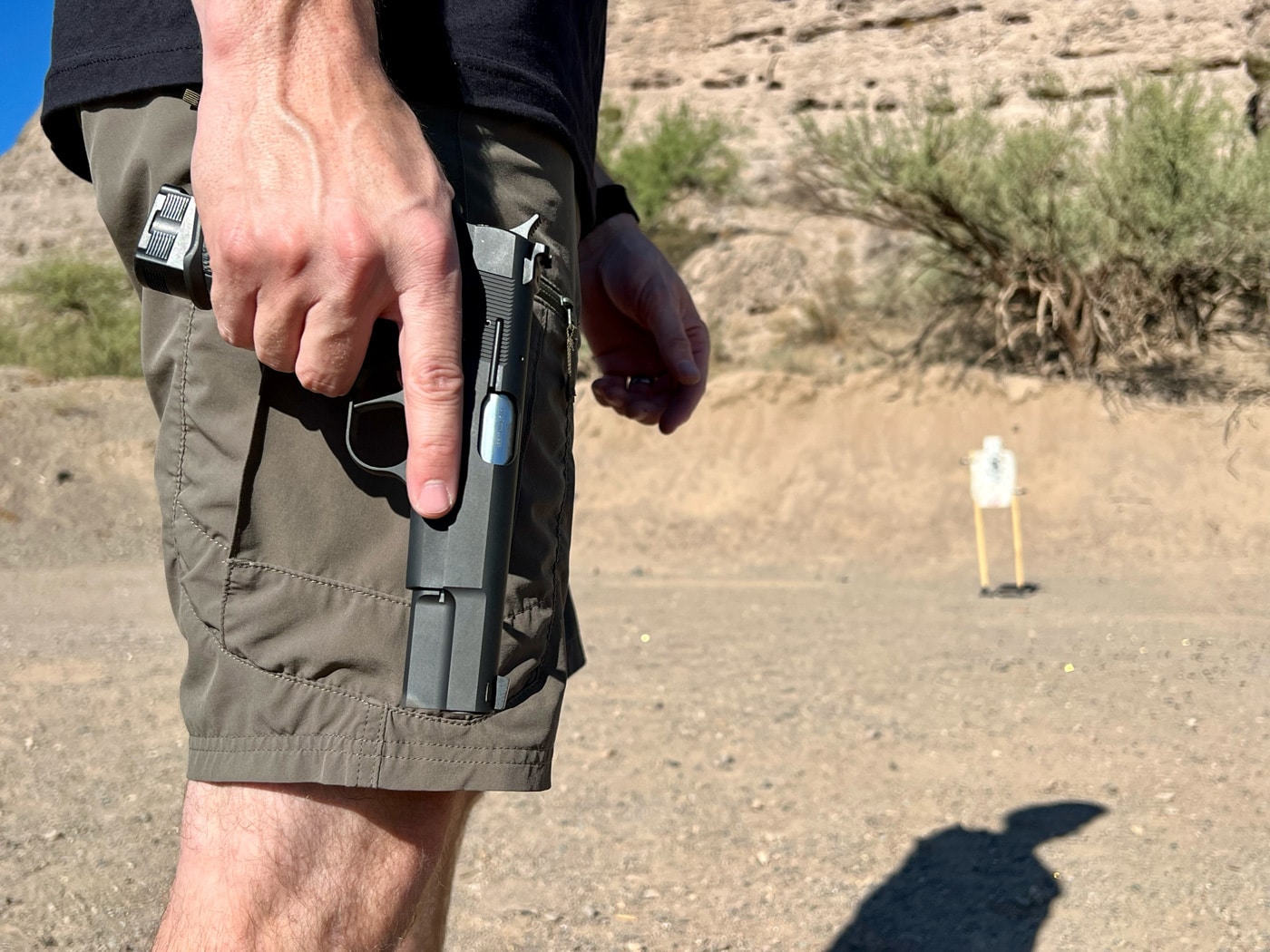 Next, I wanted to test out how smooth, efficient and quick my reloads were using the Apex Tactical SA-35 magwell. I set up each magazine with two rounds so that I could shoot hammer pairs, slide lock to reload, rinse and repeat. Having five magazines in total, this ended up being the highlight of my range trip. I didn't fumble a single reload, and each time that magazine seated perfectly as well as dropped consistently without any hiccups.
The new trigger also made quick follow-up shots a breeze. Keeping in mind I am not a competition shooter, I was happy with the results I was getting with the newly installed Apex SA-35 trigger.
Expert Opinion
Speaking of competition shooters, I linked up with the legendary Rob Leathem to get his thoughts on the Apex Tactical SA-35 parts. Here is what he had to say about them.
"By changing the shape of the trigger with this kit, Apex offers a feel the modern shooter will appreciate. It's not better than the traditional curved shape, but I love the way it feels," he said. "Some shooters will prefer the traditional look of the SA-35 as it comes from Springfield, but others will like the more modern feel and look of the Apex parts. But everyone will like the way this Apex kit shoots."
Regarding the magwell, he had this to say.
"For competitive shooters, we need to be able to reload as quickly as possible. For decades, we addressed this by heating up frame and swaging it wider or welding on a piece and cutting it out," he explained. "The problem is this is hard to do and shortens what many think is the perfect grip length. Apex Tactical solved this issue with their Low Profile Magwell. It's expertly executed, but that's no surprise. After all, master class shooters and gunsmiths are in charge there."
Conclusion
I would agree wholeheartedly with Rob's assessment of the Apex Tactical SA-35 enhancements. After my range day, I can confidently check off the "reliability" test as I had zero issues with the pistol. Any time we adjust, add to or modify factory firearms, there's a real chance of introducing a problem or issue. Needless to say, I am pleased to see reliability still reigning supreme.
The Apex Tactical SA-35 enhancements are well worth a look if you want to squeeze every bit of performance out of your pistol. It will give you a familiar yet enhanced feel on the range, and these products are sure to last a lifetime in my opinion.
Give Apex Tactical a look if you own or are interested in owning an SA-35. Be sure to also check out their robust lineup up Hellcat products and keep an eye out for future releases!
Editor's Note: Please be sure to check out The Armory Life Forum, where you can comment about our daily articles, as well as just talk guns and gear. Click the "Go To Forum Thread" link below to jump in!
Join the Discussion
Featured in this video
Apex Tactical
Low-Profile Magwell for Springfield SA-35/Browning Hi-Power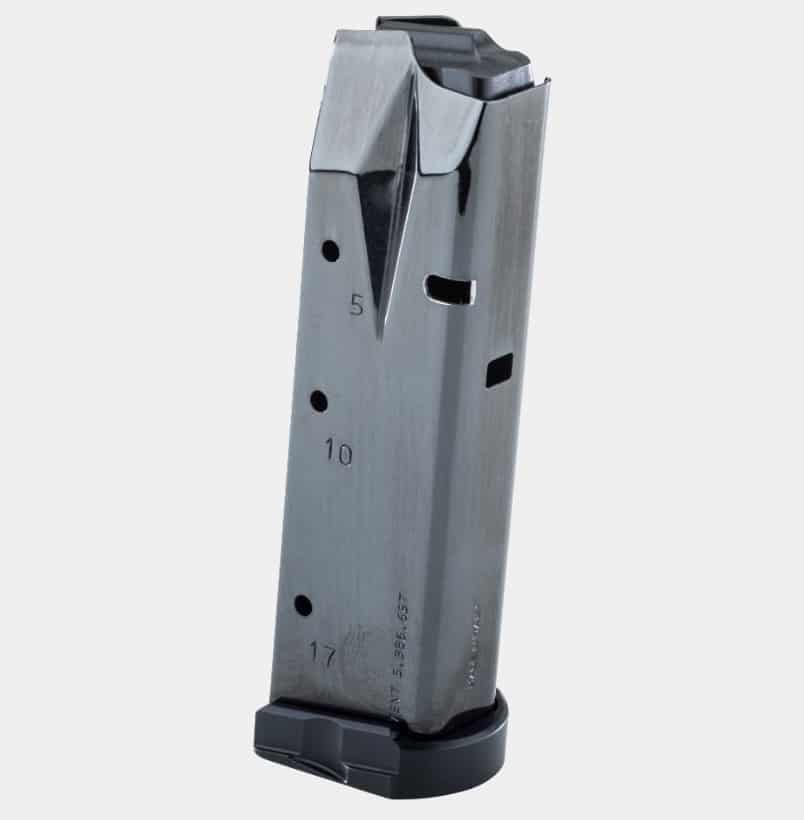 Apex Tactical
Magazine for SA-35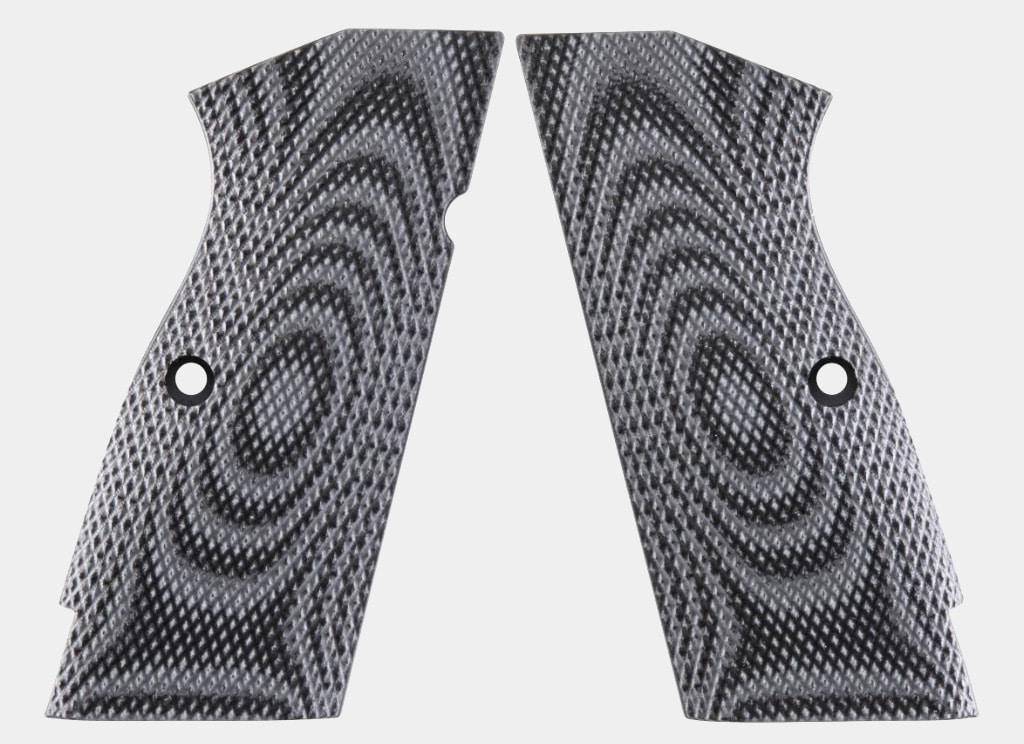 Apex Tactical
Magwell Cut Grips by LOK Grips for SA-35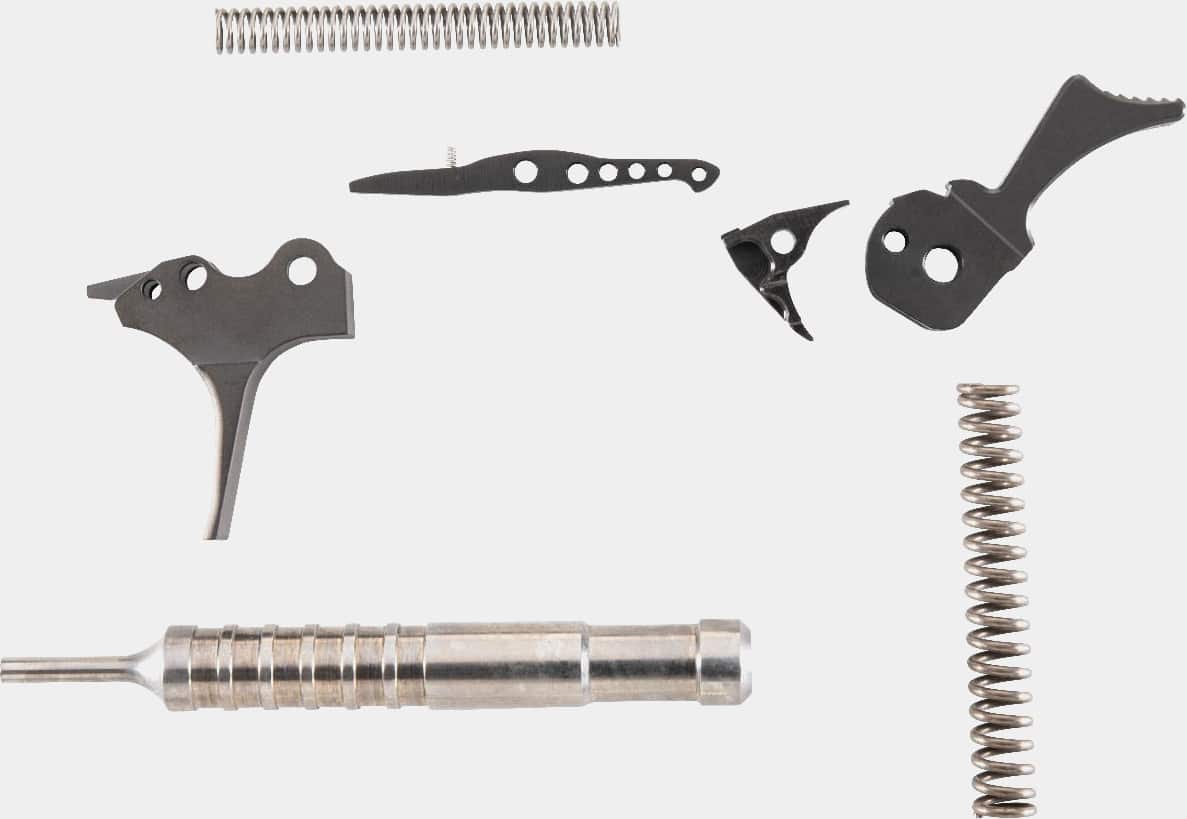 Apex Tactical
Action Enhancement Trigger Kit for Springfield SA-35
9mm
SA-35™
Series
Read the full article here