Guns and Gear
Concealed Carry in a Fanny Pack — Good CCW Idea or Not?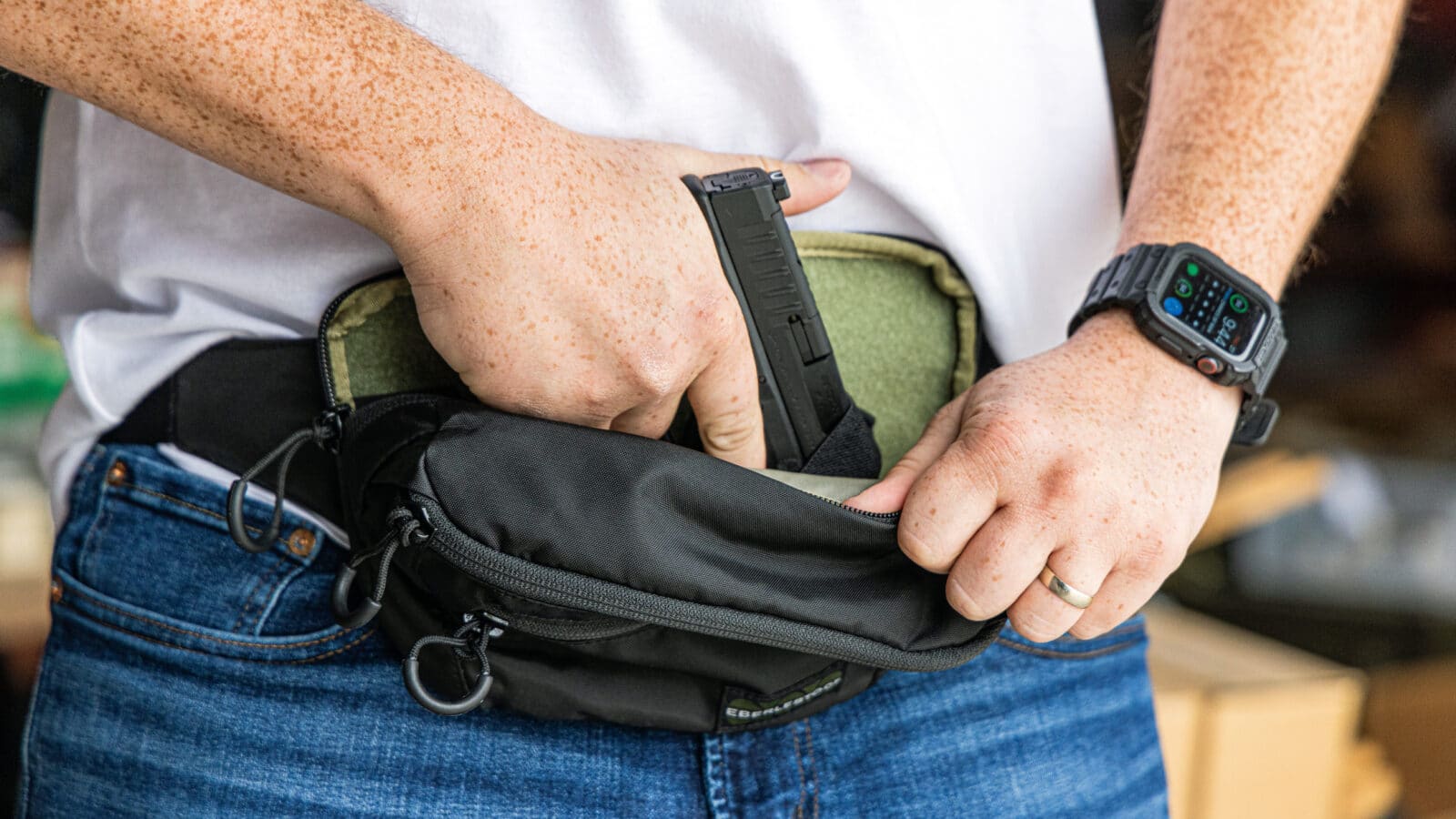 The crew from GunSpot tackles the potentially controversial topic of conceal carry fanny packs. A seeming blast from the 80s and 90s, the use of a waist bag designed for CCW is making a return. Should the average person consider carrying a firearm in one of these? Or, is the idea of a fanny pack for concealed carry a bad idea?
I carry every day, and I mean every day. I take no days off. As a result, I end up wearing pants or shorts that I can wear a belt with. Yes, there are other options for athletic-style clothing on the market, and I've actually tested them out. However, for the past several months I've tested out a totally different method of carry — the fanny pack.
Yes, you read that right. I quickly learned this is actually a quite popular way to carry a pistol. I literally had no idea and suspected I was pioneering into the great unknown of fanny pack carry. However, it appears I'm a little late to the game. 
Let's be honest, fanny packs are clothing items that can get very mixed reviews and impressions. These somewhat unique fashion statements were first popularized in the 1980s, but their popularity seemed to fizzle out by the early 2000s. American humorist Weird Al Yankovic satirized the fanny pack in his song White & Nerdy, which might be what put the nail in the fanny pack coffin at that point. However, I have learned they are getting their second chance and appear to be making a comeback!
In my personal life, there are times when I prefer to put on a pair of elastic waistband athletic pants or shorts and go on a walk with my family. This type of clothing does not work well with a belt, which you would need for traditional carry modes. During those times, I have been carrying my Hellcat Pro concealed in my fanny pack.
Fanny Pack Options
Now, it turns out there are lots of great options for waist packs meant for concealed carry. I soon learned that many brands have specially designed carry bags including Vertx, Blackhawk and Blue Alpha Gear.
I, however, decided to go with the Eberlestock fanny pack. Why? It seemed like a great design, and also it might have something to do with it being labeled with the more masculine name of "Bando Bag." In all seriousness, I chose the Bando Bag because it has a rather seemingly inconspicuous look that doesn't scream, "I'm concealed carrying right now." Instead, it has a neutral appearance if purchased in primary colors like green, black or cobalt blue. However, if you want to let your tactical flag fly, there is a Multicam version and a less-pronounced Coyote Brown version.
Altogether though, the bag is pretty low-key looking. It doesn't have MOLLE straps or hook and loop waiting to be littered with morale patches. Instead, it has a sleek, smooth appearance made of synthetic. The aesthetic fits in the grey man category, for sure.
My Approach to Concealed Carry
The real question is, is carrying a gun in a fanny pack a good idea? Does it work well? Is it safe? Is it too slow? Let's put the fanny pack to the test to find out.
When considering this weird hybrid of on-the-body and off-body carry, one must take into consideration the place in which the gun will reside. This should be a plain open area with some structure to it. That way, the gun is secure and not at risk of an unintentional discharge. This particular fanny pack does just that. There are three zippered compartments on the bag. The back one is the largest, and it is the reason we'd all want this fanny pack; it's meant to carry a pistol. 
The pack is designed in such a way that allows you to safely carry things like a spare magazine, wallet, keys, knife and a cell phone. If you are going for a long hike, you might also consider bringing an energy bar or other things you might consider helpful.
To test it out, we first decided to run a simple drill of drawing and firing one round onto the target with a shot timer from the fanny pack and then from the appendix position (my normal mode of carry). My speculation is, of course, that the appendix position will be faster since I don't have to clear a zipper and a pocket. But, speed is not necessarily the only consideration. 
There is another rule I applied to the fanny pack, and one that would also affect the speed of its application. In this fanny pack, the pistol's trigger guard is not covered. So, for my test, I carried the Hellcat Pro without a round in the chamber. Of course, to keep the test fair, I also didn't have a round in the chamber in the appendix carry for this test. [Editor's note: We encourage readers to use properly fitted holsters that completely cover the trigger guard.]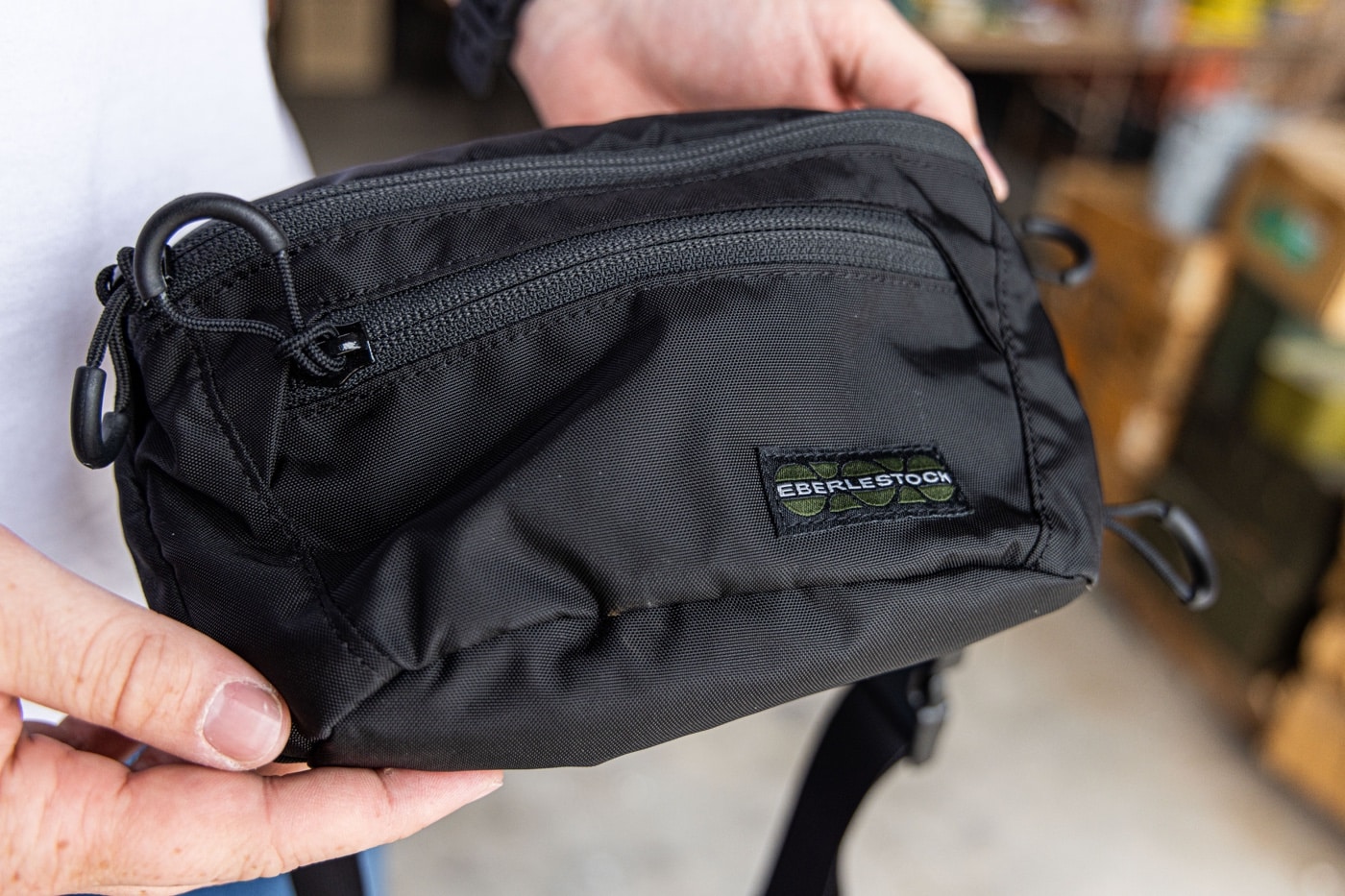 In the real world as long as you have your trigger covered by a holster you can and should carry it with a round in the chamber. For the sake of safety and fairness of the test, I've chosen to conduct the test this way. If you want, you can get a holster like a Tactigami holster for use with the fanny pack to cover the trigger guard.
CCW In Practice
I set out to do both drills cold on the day of the testing. The method I tested first was the fanny pack carry. The test was how fast could I draw my Hellcat Pro and put a round on our Rubber Dummy Target, standing at approximately 7 yards. Both speed tests were completed with a shot timer with a random delay so that, again, the test could be as fair as possible.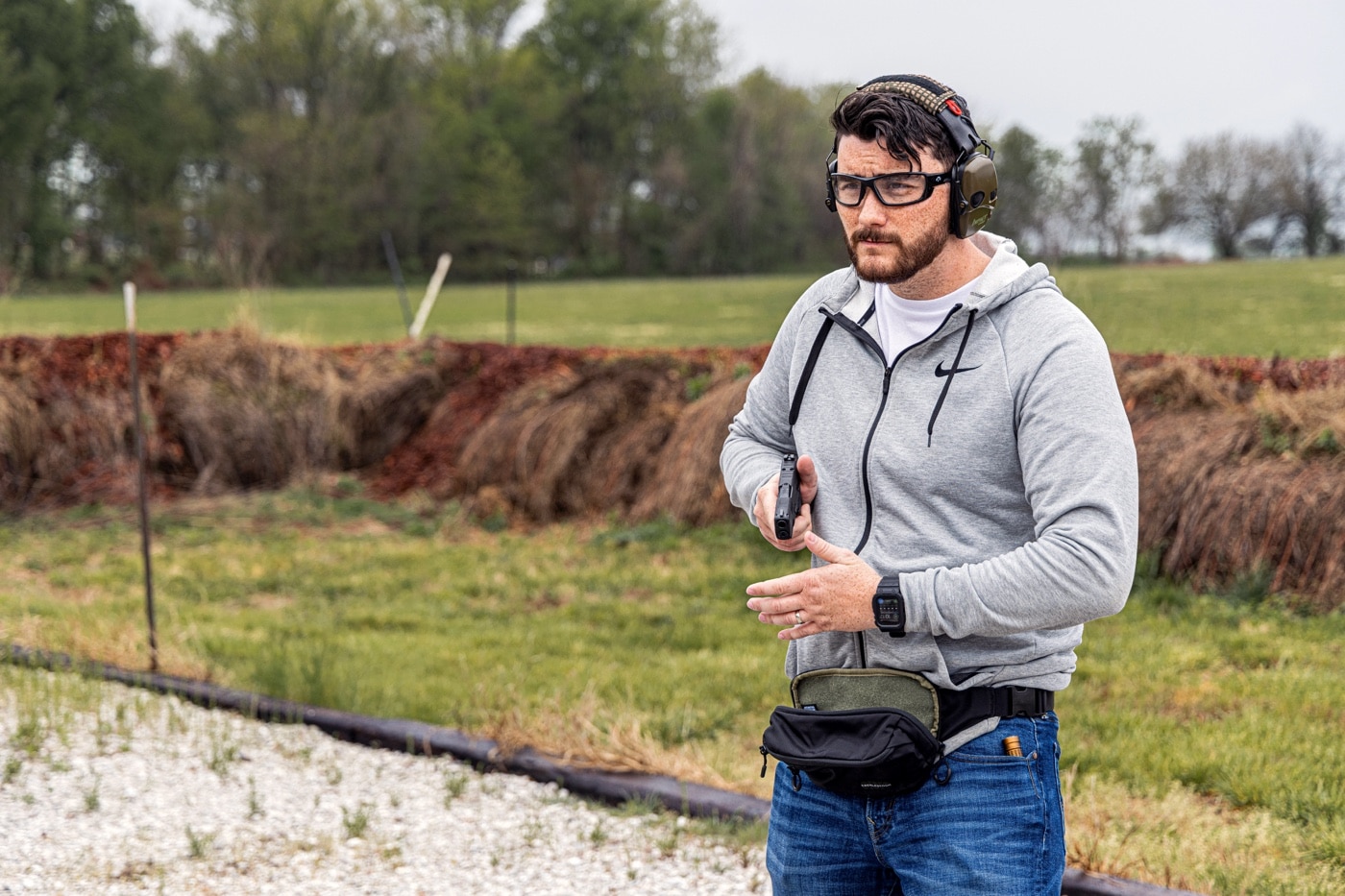 With the fanny pack, my cold run of the drill was 3.16 seconds. It was time for a standard draw, present, and shot on target using the appendix carry method. When drawing from the appendix, I landed my first shot in 1.94 seconds.
When looking at the times of drawing from the fanny pack and then drawing from the appendix carry position, the result ended up being a difference of 1.22 seconds. So, the fanny pack is about one second slower in draw speed than drawing straight from the appendix carry position. 
However, there is more to CCW than pure speed. Yes, that is an important element. But it does not matter how fast your draw is with a gun and holster you left at home. If the fanny pack will ensure you are carrying it, then it has its place.
Final Thoughts and Additional Information
The fanny pack in this cold test drill proved to me to be a worthy way to carry a gun. I deduced that drawing from a fanny pack will likely be roughly one second slower than your personal preferred carry method. If you add a holster to your fanny pack so that you can carry it with a round in the chamber, the overall speed will obviously get faster.
The fanny pack is an item that is now back in style, and I now realize it's a valid carry method that I am optimistic about adopting. The fanny pack will be an item that I incorporate into my concealed carry wardrobe for certain occasions.
If buying a fanny pack will keep you armed during outdoor runs and activities like that, then I think you should consider buying one! Don't let yourselves find excuses not to be legally armed for self-defense.
Editor's Note: Please be sure to check out The Armory Life Forum, where you can comment about our daily articles, as well as just talk guns and gear. Click the "Go To Forum Thread" link below to jump in and discuss this article and much more!
Join the Discussion
Featured in this video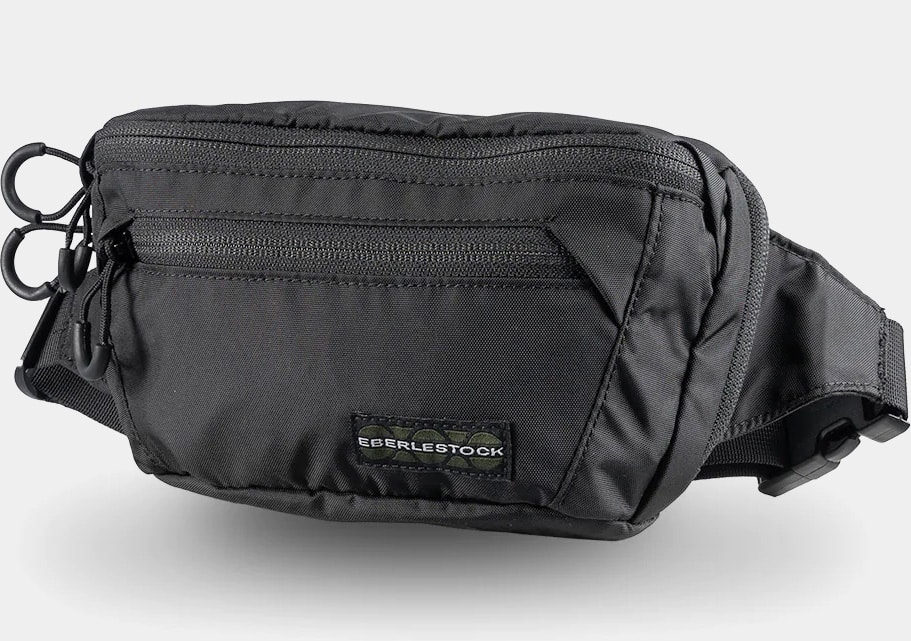 Eberlestock
Bando Bag
9mm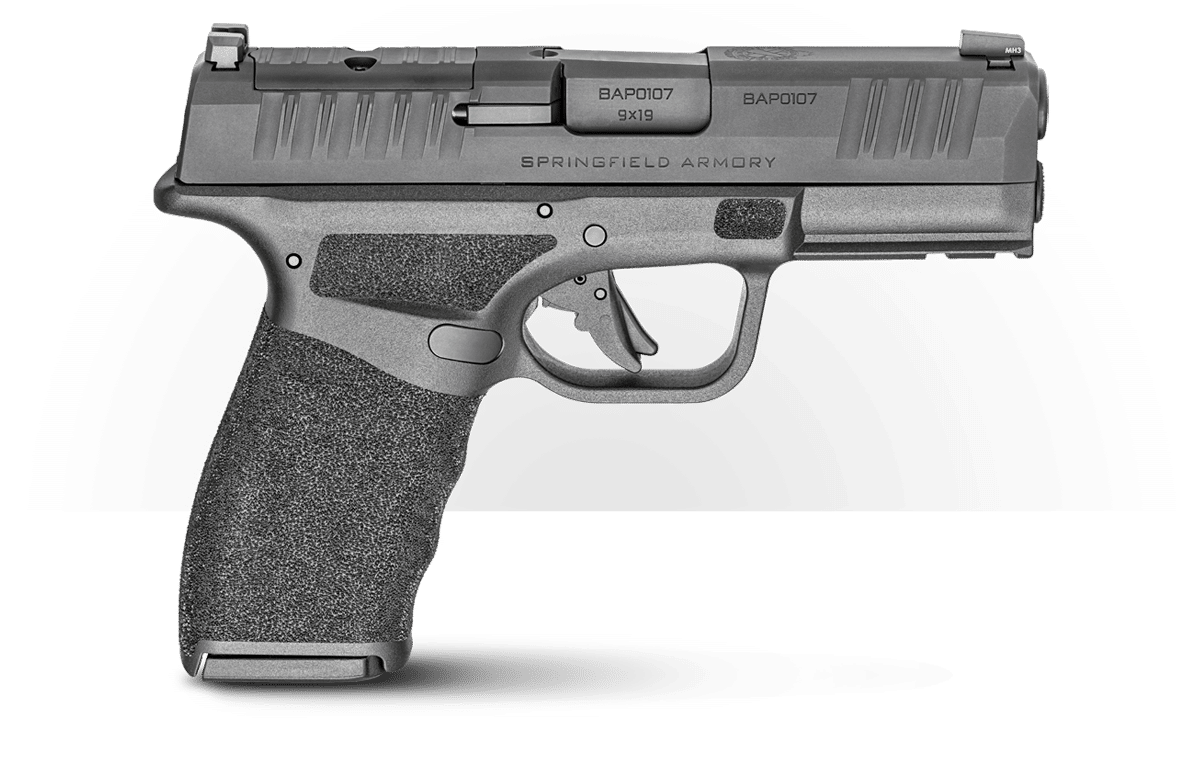 Hellcat®
Pro OSP™
Read the full article here