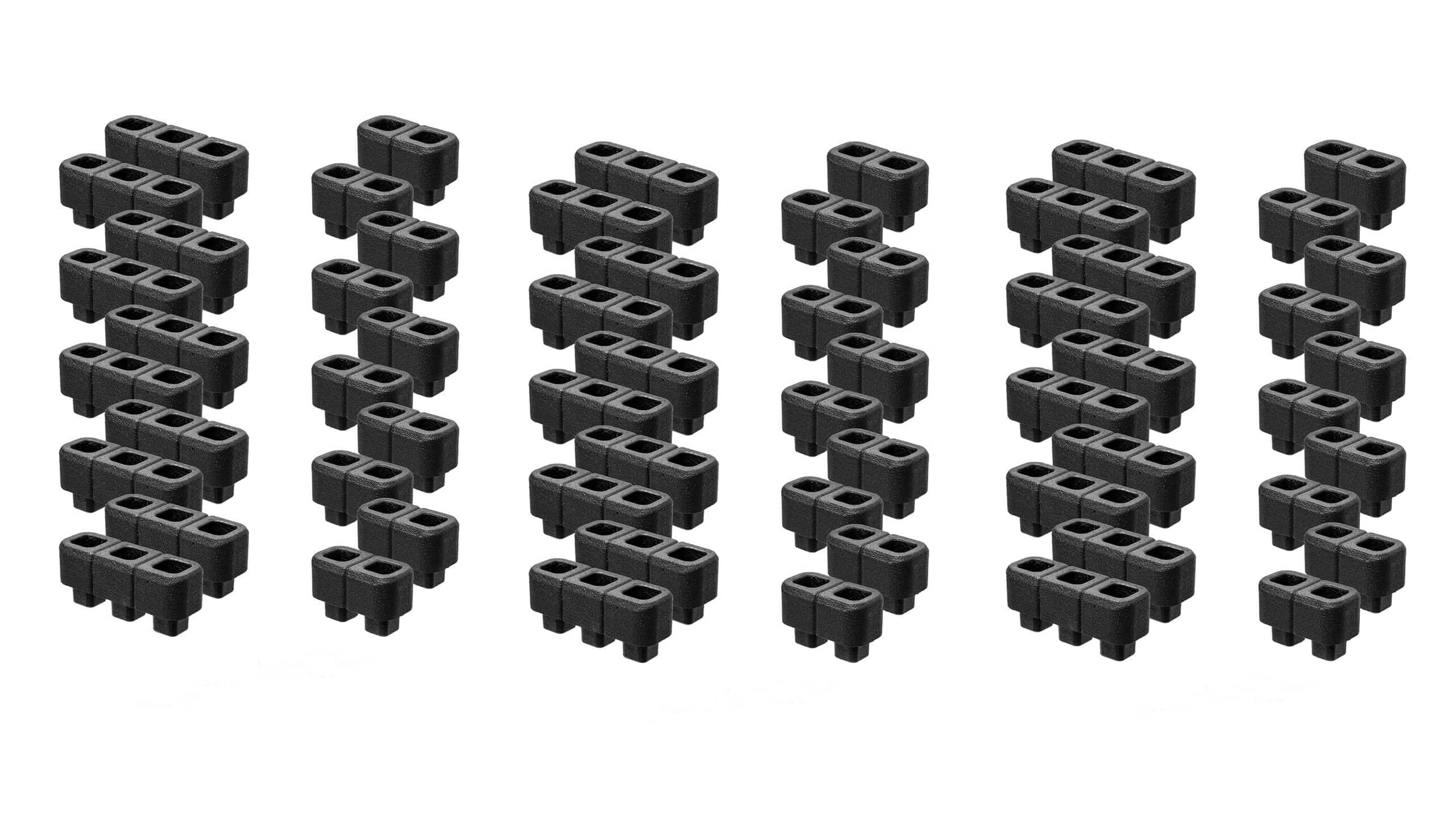 Hard-sided gun cases are a necessity to secure and protect firearms, optics, magazines and ammunition when traveling. For decades, gun owners have had limited options to keep their gear from sliding around inside of a case and possibly getting damaged. One size fits most egg crate foam, "pick and pluck" foam that can be customized to a specific gun or family of guns that are close in size or fully customized foam which is cut out to fit a specific firearm and/or optic. "Pick and pluck" foam and cut interiors are nice to have but someone who has more than one firearm must purchase several different foam inserts. That becomes costly and the extra inserts are bulky and difficult to store.
Magpul, a company known for its magazines, handguards, grips and other accessories that are manufactured out of twenty-first century polymers, has invented a system called the DAKA Grid Organizer, which is changing the way people protect firearms during transportation. Magpul has made a name for itself for not only the quality of its products, but also their influential levels of innovation — such as M-Lok, that has seemingly taken over the industry. (Click here to learn more about M-Lok.)
Fitting Choices
The DAKA grid is available now for the Pelican V730 and V800 cases. Pelican invented the premium grade, indestructible case in the mid-1970s — and ever since then, many gun owners have been protecting their gear with Pelican cases. Pelican is still a leader in the field and people transport all sorts of valuables in Pelican cases.
When I heard that Magpul came out with a the DAKA initially to fit the popular Pelican Vault line I was interested in learning more. My first thought was, "Wow! This is a neat idea. Make a reconfigurable interior for one of the most rugged and affordable cases sold today."
After I obtained a Pelican V800 case and a DAKA Grid Organizer, I quickly realized that the term "double rifle case" is subjective even when using a large case with inside dimensions of 53" long by 16" wide. Prior to obtaining the case and DAKA system, I thought that I would be able to transport both my Loaded Precision M1A and SAINT 5.56mm in the same case. Perhaps if I owned a basic M1A, both rifles might have fit. However, my M1A is a full-size rifle (not a shorter SOCOM), and it is mounted in an Archangel stock and topped off with a Leupold Mark 4, 3.5-10 scope — making it a very tall rifle. Pelican makes a terrific product, but with this particular rifle and scope combination the V800 becomes a single rifle case, especially when magazines and a bipod are also being transported.
Cutting the included layered Pelican foam was easy with an electric meat carving knife. Pelican recommends making the rifle as small as possible, removing all accessories and leaving at least one inch of foam between the equipment and the case wall. Most important — remember to go slowly! This was the first time I have cut case foam instead of just "picking and plucking" it and I got a pretty good result.
On the other hand, assembling the DAKA into the Pelican V800 was extremely easy. To help, Magpul has posted a few instructional videos online. To ensure a trouble-free setup, watch the videos and read and follow the printed instructions found in the box. The DAKA system is not complicated, but there are some quirks that are explained in the videos.
All of the Pelican foam in the base must be removed, but the lid foam stays put. The DAKA kit includes a new piece of base foam, the DAKA grid and a set of blocks. The base foam goes in first, then the grid and the blocks are inserted as if they are being used to hold a rifle in place. Magpul recommends closing the lid after installing the DAKA system and letting it sit for at least 24 hours so the foam can compress. I followed these instructions, and the lid was noticeably easier to close after sitting for a day.
In Practice
Once the initial compression takes place, it's time to load the case with your firearms and set up the blocks. The DAKA system consists of several parts: a piece of foam that drops into the bottom of the case, grids that are placed on top of the foam, and the DAKA blocks that are used to position and secure equipment. The blocks snap into the grid to create limitless custom options to transport firearms and related gear. One of the differences between the DAKA system and other types of foam is that a rifle can be left in its "as used" configuration. There was no need to remove the bipod or sling.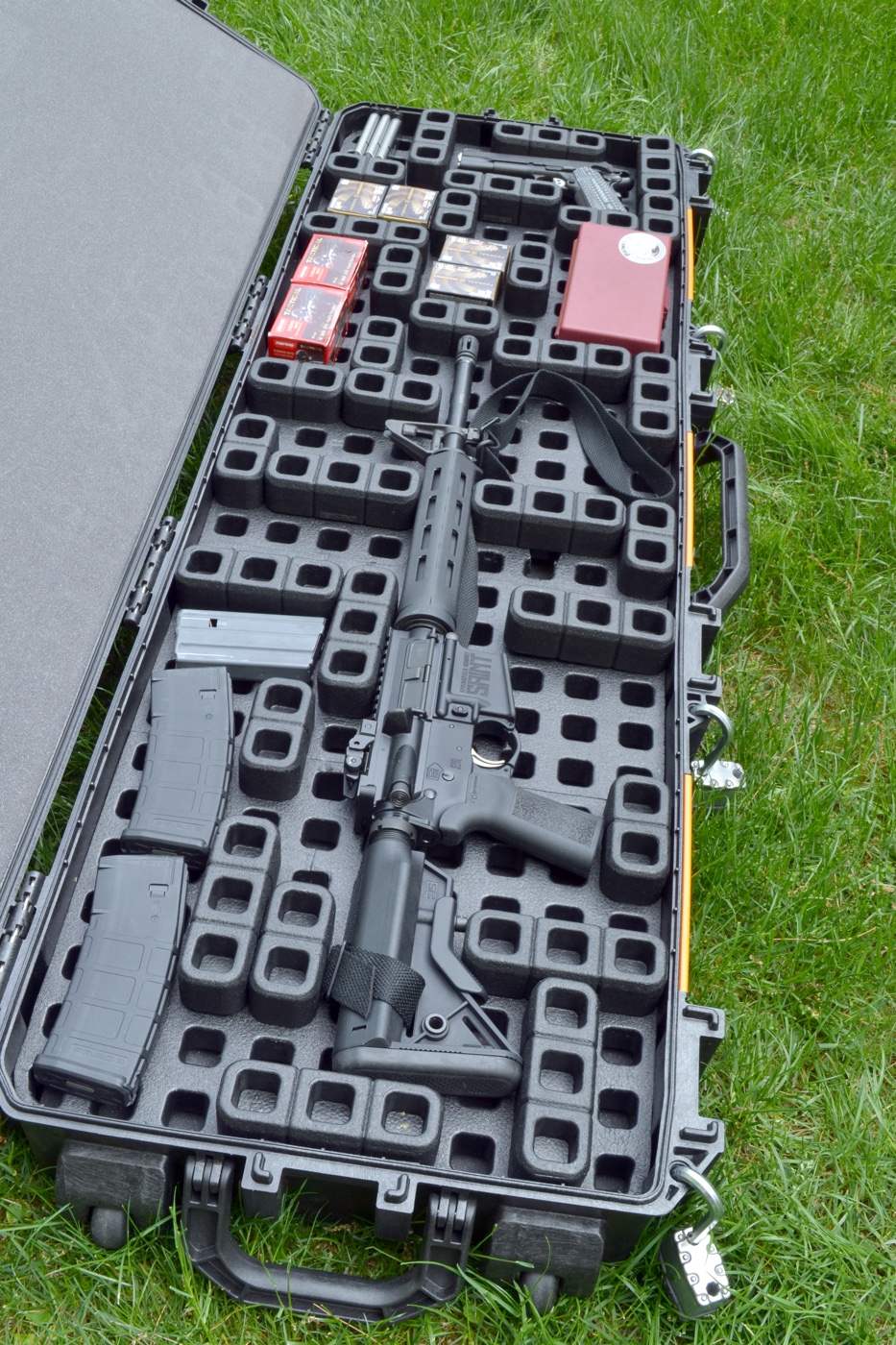 Magpul says that the DAKA blocks, when positioned properly, protect against shock from drops. The basic idea behind DAKA is that when I assemble a case to transport my Springfield M1A, I can easily take it apart and reconfigure it for a SAINT or even a couple of SAINTs, or perhaps a SAINT and a .22 rimfire rifle — with or without optics. DAKA, if configured properly, can be a better solution than cutting and trimming numerous pieces of foam — but it does come with a few considerations.
In order to hold my M1A in position, I needed to cut a DAKA block. Cutting the block was easy to do with a utility knife and a new blade. I also had to remove one grid panel because of the large windage knob on the Leupold; Magpul says it is okay to remove a middle, but not an end grid panel. Since I was making modifications, I decided to order the DAKA Block Expansion Kit, which allowed me to create a wider variety of configurations and provided extra blocks for cutting and shaping if needed.
In fairness to Pelican and Magpul, the M1A as configured is a very large semi-auto rifle. I had no problem setting up the DAKA and V800 to secure two smaller scoped rifles — a SAINT M-Lok and an old bolt-action .22 caliber rifle. Then, in less than five minutes, I was also able to easily move around the DAKA blocks to secure the SAINT M-Lok (without a scope) and a TRP 1911. Possible configurations are limited only by the user's imagination.
Observant readers of The Armory Life will see that when using either the Pelican foam or the DAKA organizer, I placed the M1A rifle and scope in the case so that when the case is in a horizontal position, standing on its "feet", the scope is oriented up. I realize this is different from most hard case users, who orient their rifle so that the grip is facing them when the case is opened. I do this intentionally so I am not placing any extra weight on the optic. I also orient rifles so that the heaviest parts are near the wheels. When two rifles are in the case, one will need to be oriented differently.
Even though Pelican rates the V800 for commercial air travel, before flying with the V800 set up with a DAKA Organizer, I want to use the case and organizer for a few long road trips and talk to other firearms instructors and learn their thoughts on this new way of traveling with rifles before I fly with a case that is using the DAKA system to transport a scoped rifle.
On the other hand, I will without hesitation use the DAKA Organizer for transporting rifles by air that do not have optics, and I am very comfortable using the DAKA Organizer for travel by road — and I would even use the system aboard my boat if needed — with or without a scoped rifle.
Conclusion
The DAKA system provides a useful and flexible solution for those who transport different types of firearms at different times of the year and do not want or need several cases. DAKA is the first system I have seen that offers any type of flexibility over traditional cut foam or "pick and pluck" foam case interiors.
I will note that the flexibility of DAKA comes with some relatively minor trade-offs — it does not make the most efficient use of the space, and there appears to be less cushioning around the optics than most gun owners are accustomed to seeing. All that being said, I can honestly say I like the flexibility of the DAKA Organizer. It is quite the innovation, and might just change the way we view gun cases and how we use them.
Editor's Note: Please be sure to check out The Armory Life Forum, where you can comment about our daily articles, as well as just talk guns and gear. Click the "Go To Forum Thread" link below to jump in!
Join the Discussion
Featured in this article
Magpul
DAKA GRID Organizer for Pelican Vault V800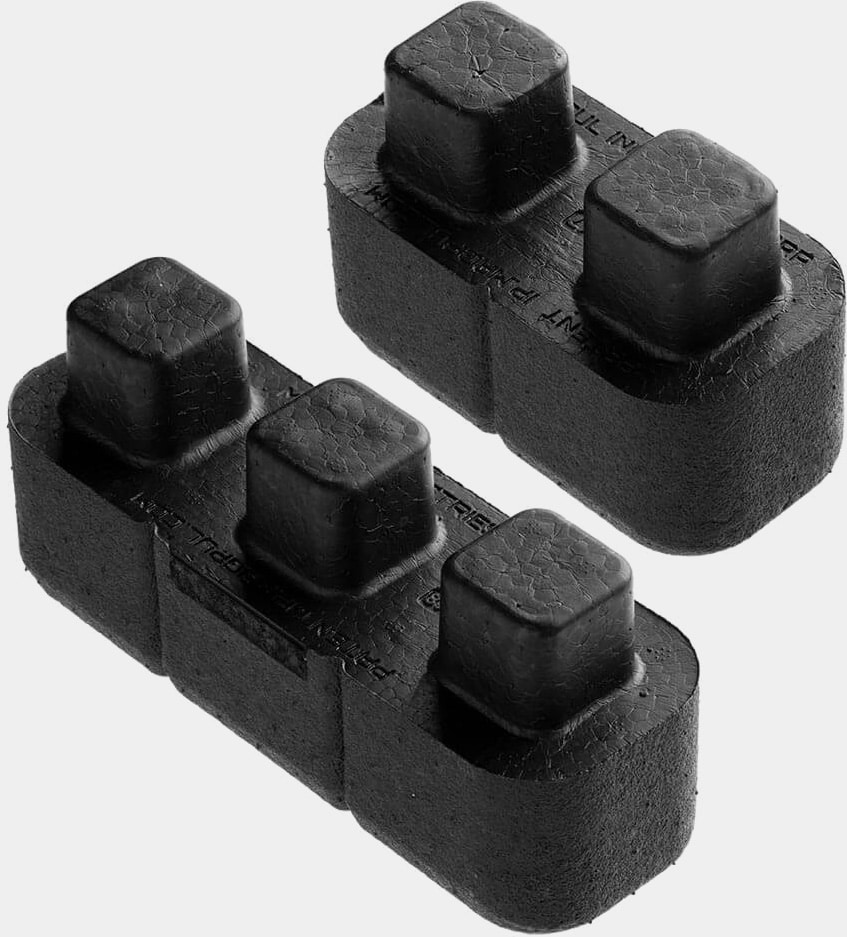 Magpul
DAKA Block Expansion Kit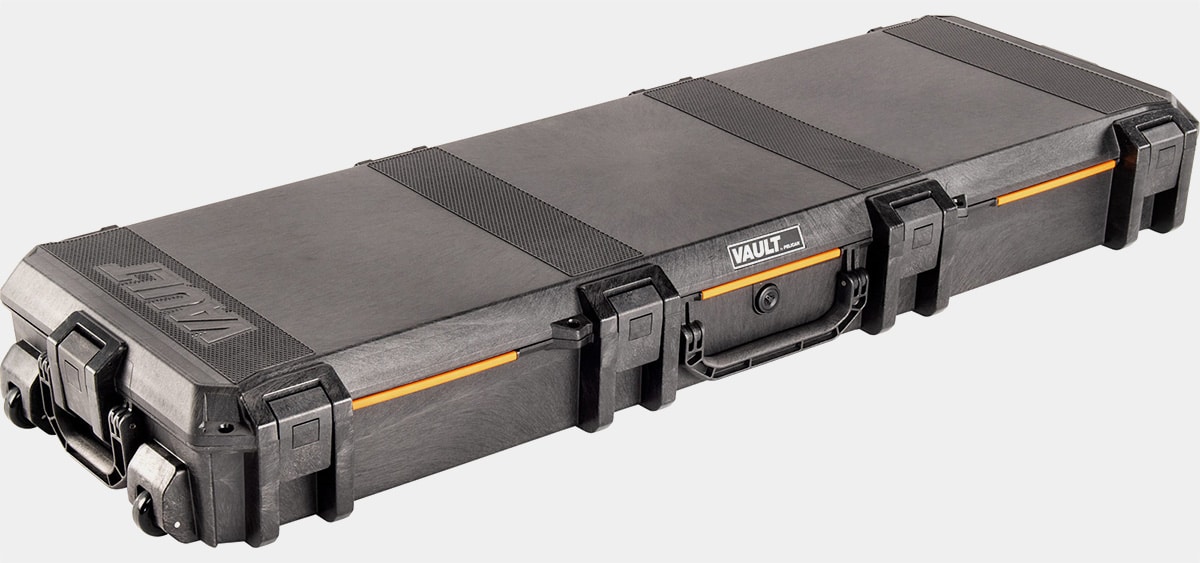 Pelican
V800 Vault Double Rifle Case
308WIN


M1A™
Loaded Precision
556NATO

SAINT®
B5
45ACP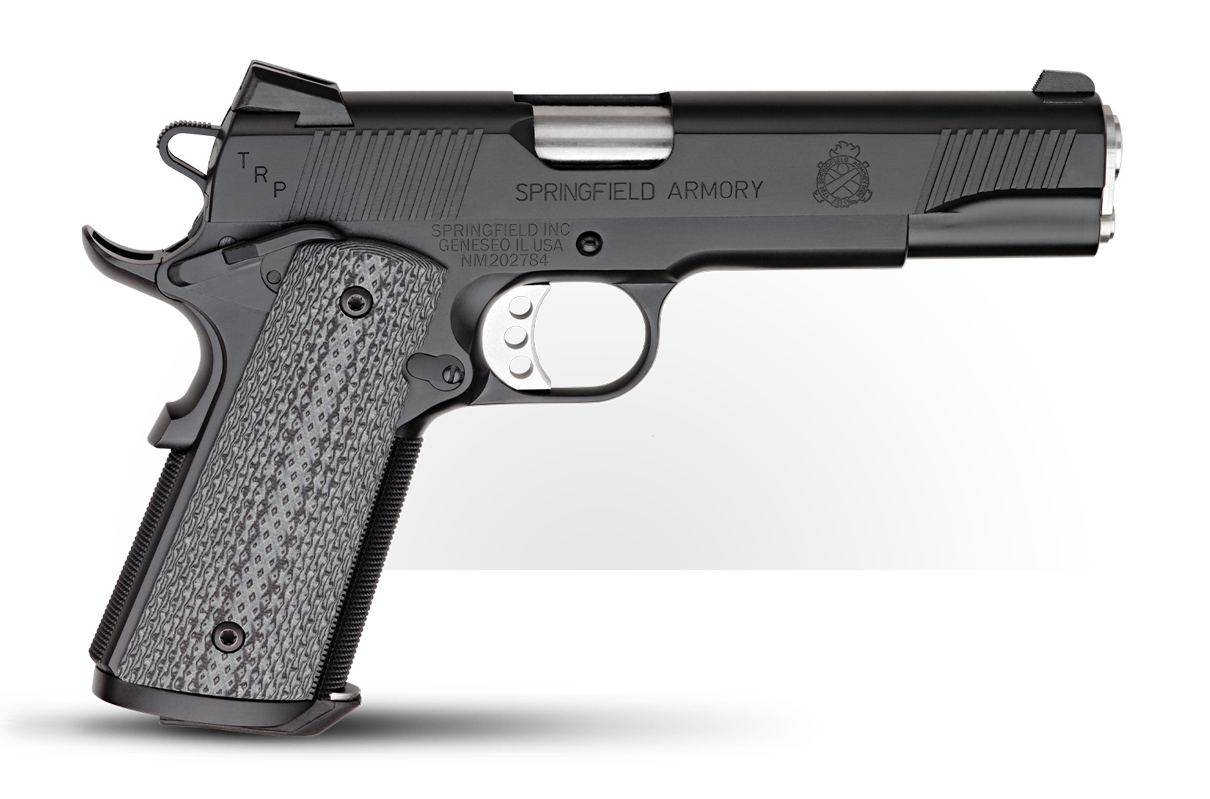 1911
TRP™, CA Compliant
Read the full article here