Guns and Gear
Savage Arms Now Shipping 14 Unique Rifles Chambered in 400 Legend
The 350 Legend since its introduction a few years ago has been popular amongst hunters for its mild push of a recoil, effectiveness on game, and more open acceptance in "restrictive states" being it is a straight-wall cartridge. Well, "bigger is better," right? So, Savage Arms has jumped on board with the 400 Legend cartridge and they are shipping out 14 unique rifles chambered in this new cartridge.
Savage Arms @ TFB:
The 400 Legend cartridge has not been around for a long time, but with shooters and hunters alike knowing the efficacy of its little brother in the 350 Legend, the 400 Legend looks like it might have some traction until more people get out and use it. Right now, Savage Arms has 14 unique rifles they are chambering 400 Legend in and they are all finally shipping. All of those offerings are listed below along with their associated MSRPs:
Westfield, Massachusetts – October 25th, 2023 – Savage Arms is excited to announce that more than a dozen models are now available in 400 Legend. The new hard-hitting, yet mildly recoiling, caliber means new opportunities for big game hunters across the country.

"We've been looking forward to this addition to our lineup for a while," said Beth Shimanski, Director of Marketing at Savage Arms. "This caliber offers many ballistic advances and advantages that any deer hunter will appreciate. Savage has always been dedicated to chambering the best calibers for hunters and shooters, and the release of these models in 400 Legend affirms that. "

Straight walled cartridges have only grown in popularity since the introduction of the likes of fellow Winchester caliber 350 Legend. The growth of this caliber can be attributed to modern design benefits that lead to improved performance – and the 400 Legend is proving to be no different in this regard. This straight-walled cartridge offers 100% more energy than a 12 gauge slug with 55% less felt recoil. When compared to its rifle counterparts and predecessors, the 400 Legend brings the same amount of energy as the 450 Bushmaster, with a reduction in felt recoil of 20%. Finally—the 400 Legend offers 25% more energy than the 350 Legend for more penetration and improved terminal ballistics. Savage has responded to its performance-based value with the addition of these new 400 Legend models catered to deer hunters and big game hunters for the fall of 2023 and beyond.
If you have ever thought that the 400 Legend cartridge looks appetizing (or maybe you are hearing about it for the very first time), Savage Arms would be a terrific company to look at for getting your first rifle. The Model 110 has been around for decades and Savage Arms is revered for their quality barrels and triggers. As always, let us know all of your thoughts about Savage Arms and the 400 Legend cartridge in the Comments below! We always appreciate your feedback.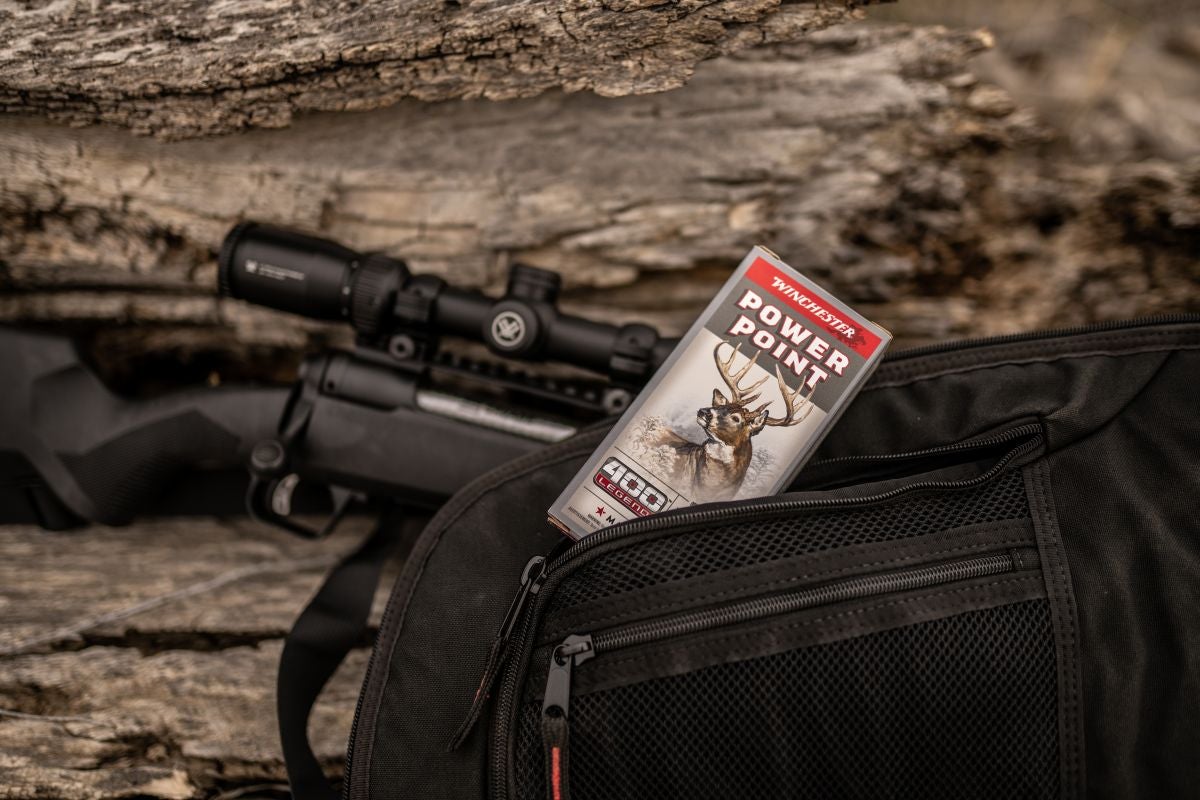 Read the full article here