In today's review, Justin Opinion takes a look at Springfield Armory's Dual Pistol Bag. Perfect for heading to the range for an afternoon's shooting, this is the pistol included in the company's current Gear Up promotion. Is it worth it? Let's take a look.
When Kate Winslet's character, Rose, in the movie Titanic, arrived at the dock to board the ship, she had with her several trunks, a dozen or so suitcases and many hat boxes. It would only take a slight change of costume and setting for that to be me arriving at the range. But sometimes, I really don't need to lug every possession I have with me just to go out and do some shooting.
I've often wished I just had a pistol bag with some extra space for the necessities. The problem is, most of the pistol bags I've tried are nice for the gun and even a couple of magazines, but lack space for other range essentials.
Springfield's Pistol Bag Answer
Springfield Armory's Dual Pistol Bag with Crossed Cannons Logonot only holds two full-sized handguns in nicely padded pouches and at least three additional magazines for each gun, but still has enough additional space for all the other essentials. What's more (or is that 'less'?), the bag is small and easy to stow and carry — even when stuffed full.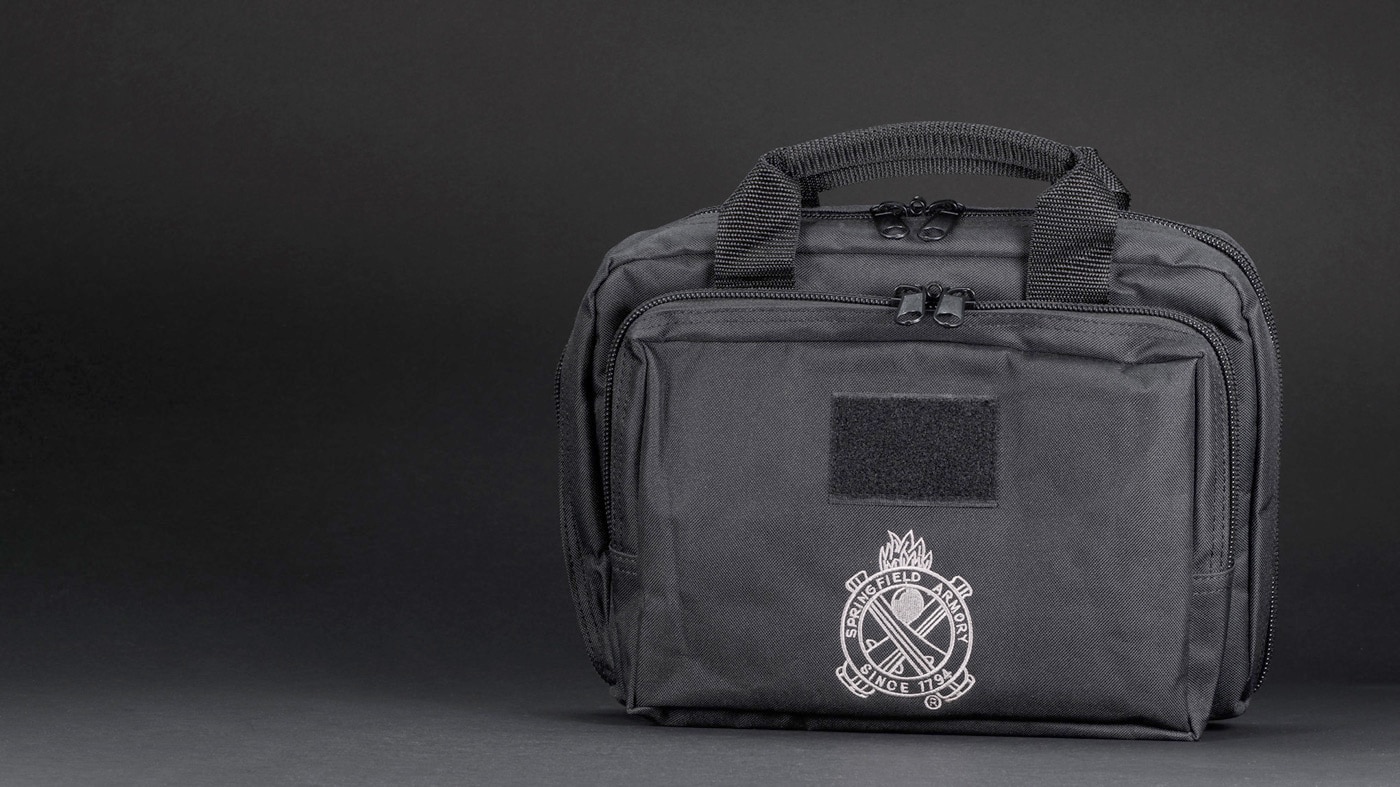 To really test the bag, I took it to the range as my only range bag — which meant that it had to hold everything I needed for shooting. I brought two guns (because seriously, who goes to the range with just one gun?) and plenty of extra mags.
I didn't cheat and bring pocket pistols. I brought the Springfield XD-M Elite 5.25" with full magwell and extended magazines and the new Echelon with a large optic installed on it along with plenty of mags. In addition to that, I had eye and ear protection, two boxes of ammo, and even a holster for the XD-M. All of this fit in the dual pistol bag — with room to spare.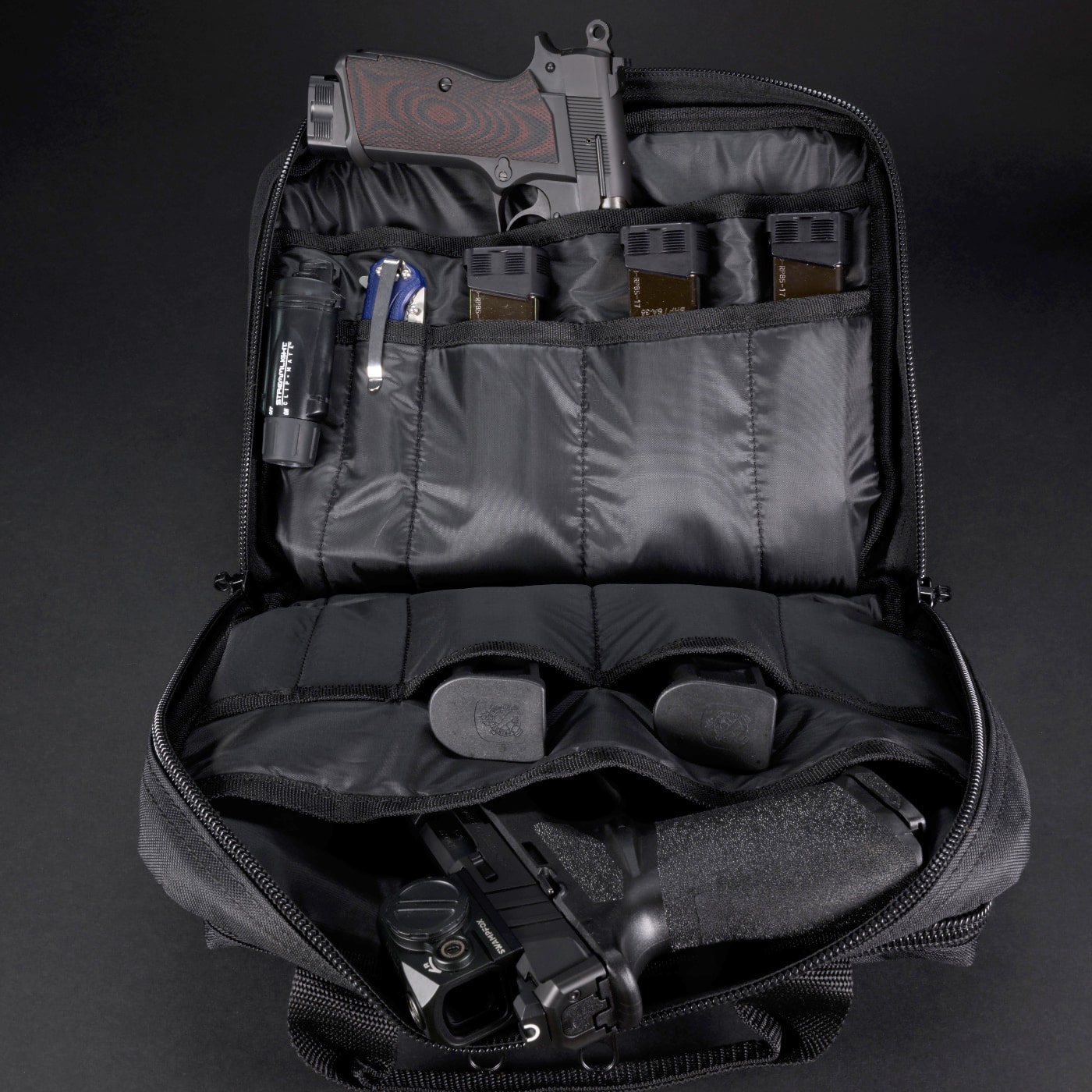 The construction of the dual pistol bag is primarily of strong nylon fabric with soft padding in the inside pistol pouches. The sleeves for magazines and other accessories are nicely stitched and edged and should hold up very well to repetitive use. The front storage pocket that is accessed via a separate double-zipper is not divided into compartments but is a single storage space. This allows you to configure your gear any way you like, and leaves room for larger objects.
I found getting all the gear mentioned above into the compartment was easy, even without any creative packing. The zippers are large and tough, and both are dual-zippers that allow flexibility in opening and closing as well as providing the ability to lock the bag with a separate lock.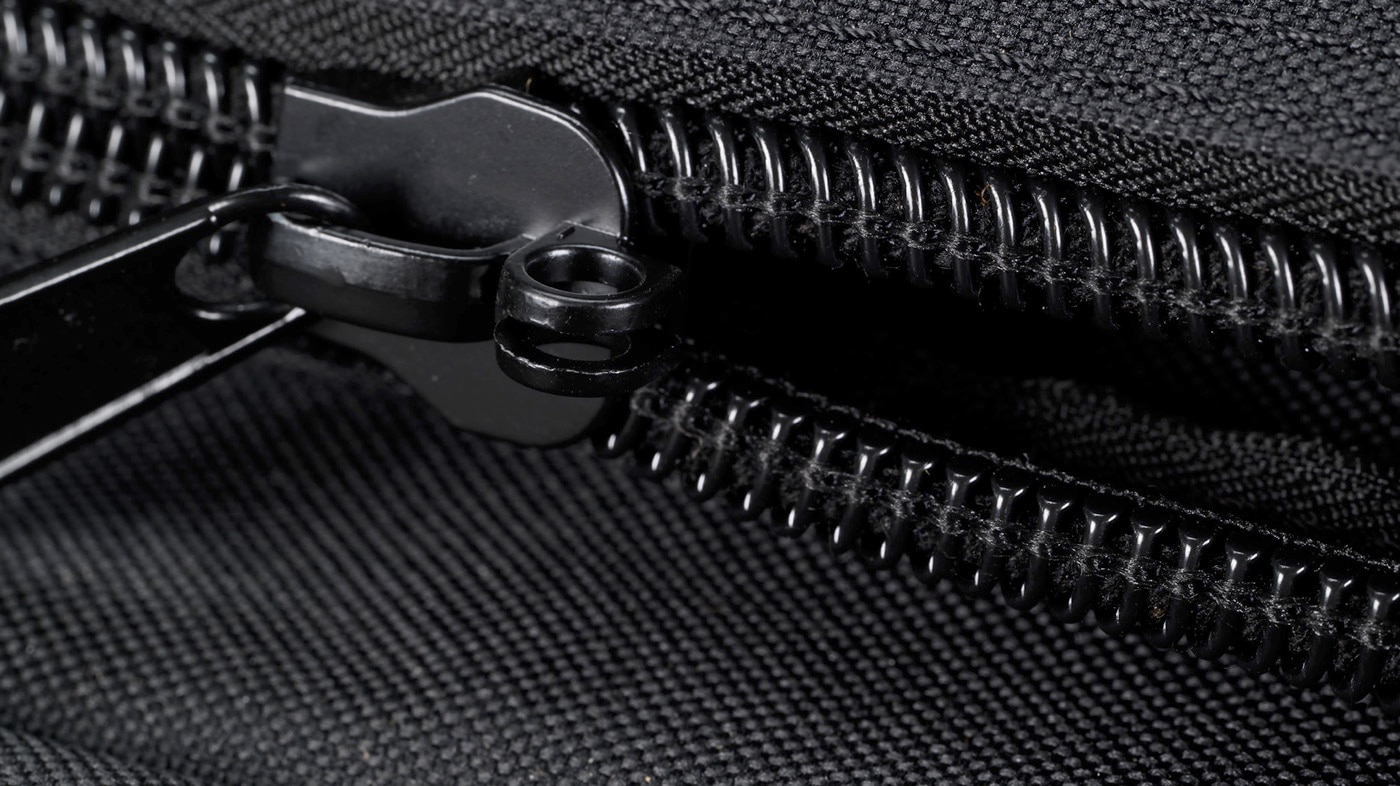 Perhaps the most impressive part of the bag is the heavy-duty nylon fabric straps. These straps are seriously tough and punch well above their weight class. There are two strap handles to distribute the weight, and the straps are centered around just the pistol compartment area of the bag, which gives it a great balanced feel. Even when empty, the bag is nicely balanced and does not tend to tip over when set down.
The front of the bag is adorned with the Springfield Armory logo featuring the crossed canons. Just above that brand mark is a rectangle of Velcro that is ready to accept your favorite patch. It's great to be able to personalize your bag — not just for expression, but also to help identify it on a busy range day. There is a good chance you won't be the only one carrying this very practical and stylish bag!
For even better identification, there is an ID window of clear plastic on the rear of that bag that you can use to display a business card or other form of identification and contact information, should you and your bag become separated. The windowed card holder fastens closed nicely with a small strip of Velcro to keep that ID from slipping out.
Final Thoughts
The dimensions of the bag are 12" wide x 10" high. Fully packed and extended, the bag is approximately 6" deep. This is a far cry from the enormous bag that I often carry to the range, and when I don't need anything but the basics for a range trip, it works perfectly and saves my back!
It also takes up far less space, which is really appreciated if you're carpooling to the match with a few of your buddies. If you need a good quality bag, that is sized just right for an afternoon trip to the range, the Springfield Armory dual pistol bag is a great choice. It sells for just $37 on the Springfield Armory website.
In addition, you can get one of these really nice bags for free along with three additional pistol magazines through the "Free Mags and a Bag" Gear Up that is going on right now. Having started on September 15th, 2023, and running through December 31st, 2023, this Gear Up promotion offers customers who purchase select Springfield Armory handguns the opportunity to receive three additional magazines and this Springfield Armory bag.
Purchasers must simply show proof of purchase and fill out a redemption form online by January 31st, 2024, to redeem their Gear Up package. Be sure to check out the links below to learn more about the bags as well as the giveaway.
Editor's Note: Please be sure to check out The Armory Life Forum, where you can comment about our daily articles, as well as just talk guns and gear. Click the "Go To Forum Thread" link below to jump in and discuss this article and much more!
Join the Discussion
Featured in this video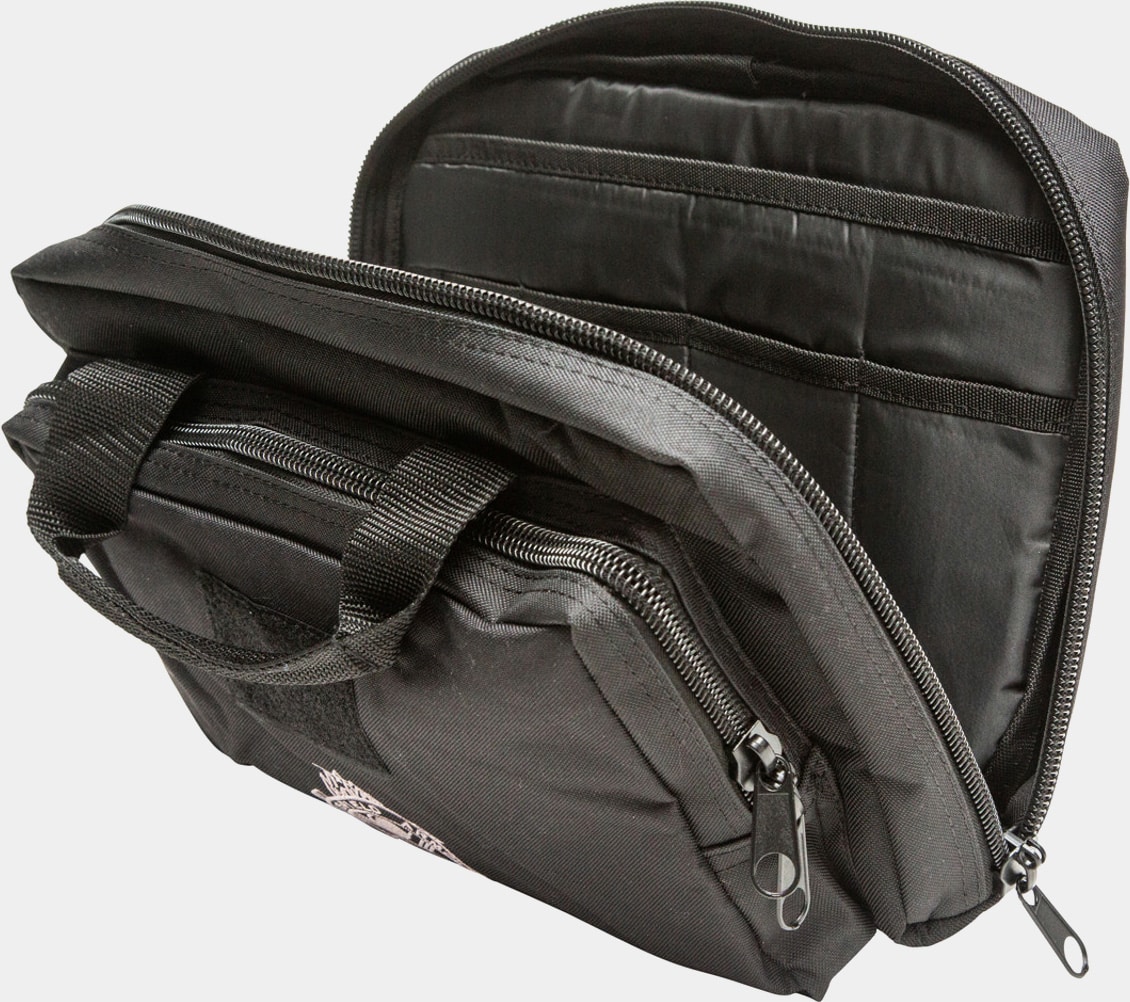 Springfield Armory
Dual Pistol Bag with Crossed Cannons Logo
Springfield Armory
Gear Up 2023
9mm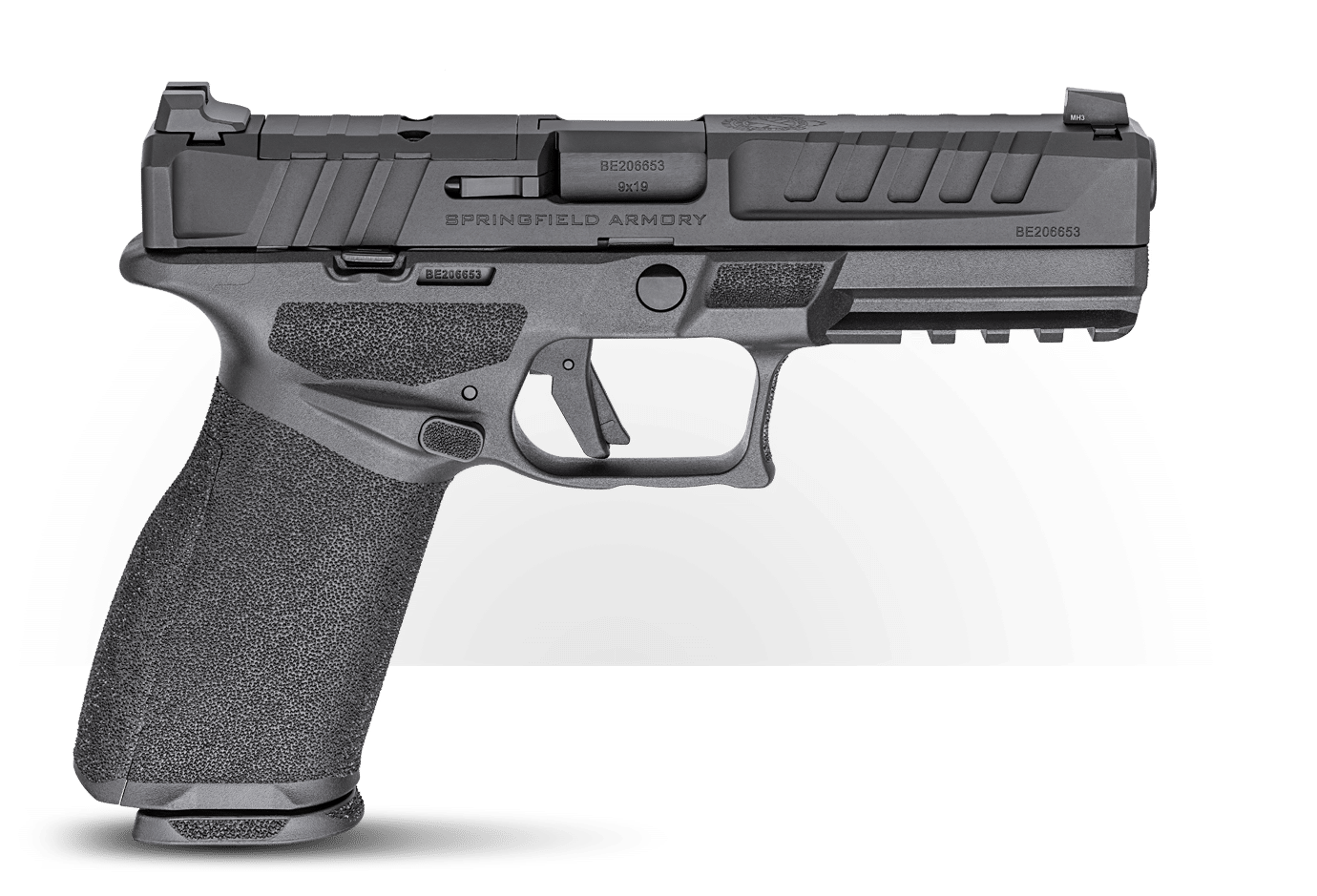 Echelon™
4.5″
9mm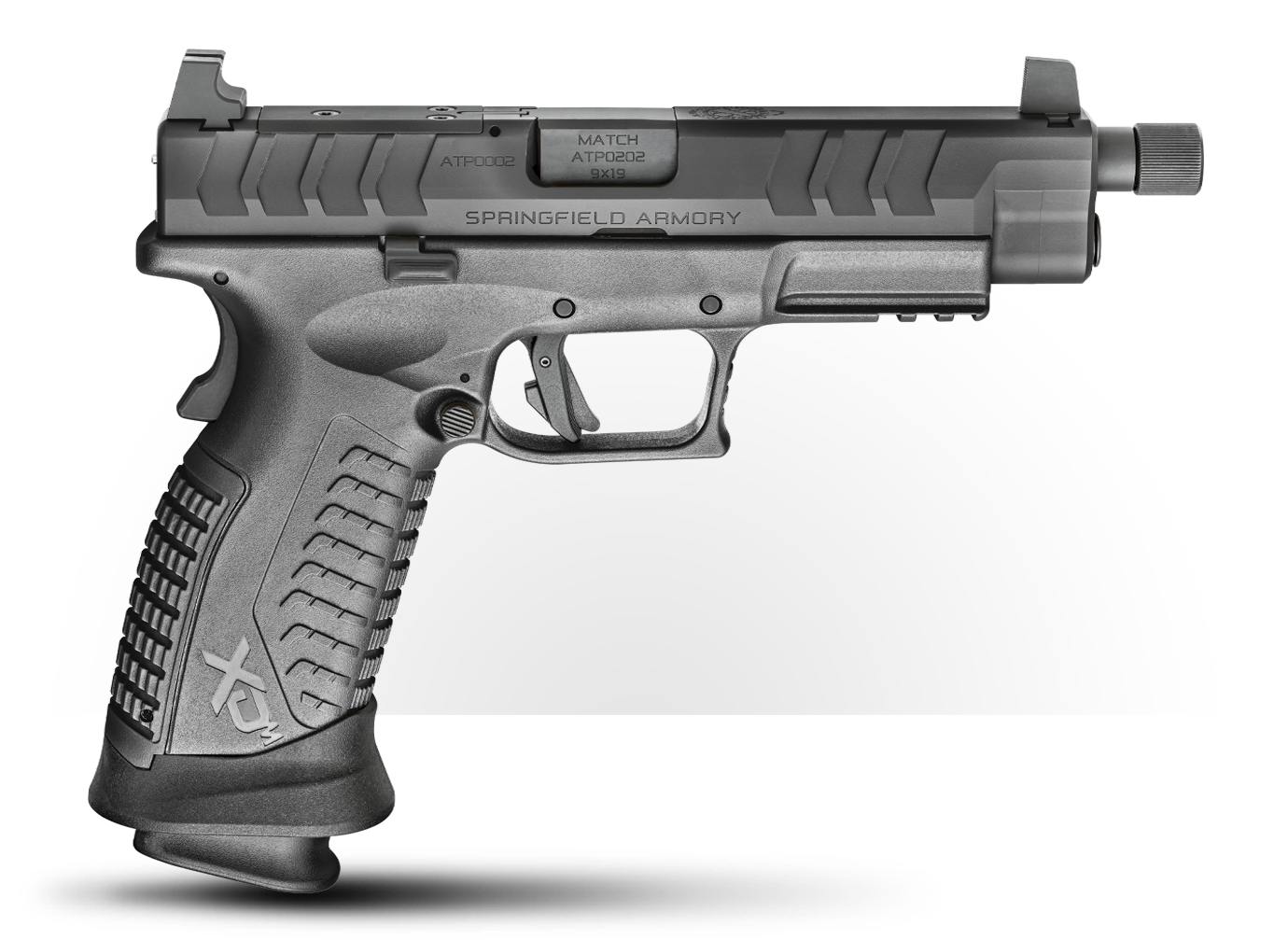 XD-M®
Elite 4.5″ OSP™ Threaded
Read the full article here