Most gun owners have a gun that is specifically for home defense. If you do some research on guns and self-defense, it really can open up a can of worms and get very challenging to decipher.
Based on my research, it would appear that many gun owners have a gun specifically dedicated to home defense. That makes for a large number of these serving in that role. So, it comes down to choosing the right guns and gear for this important role.
My Approach
If you are at all familiar with me and my reviews or approach to things, it can be summed up in four letters, KISS, or "Keep It Simple, Stupid". As I looked at various research articles, KISS hit me like a truck.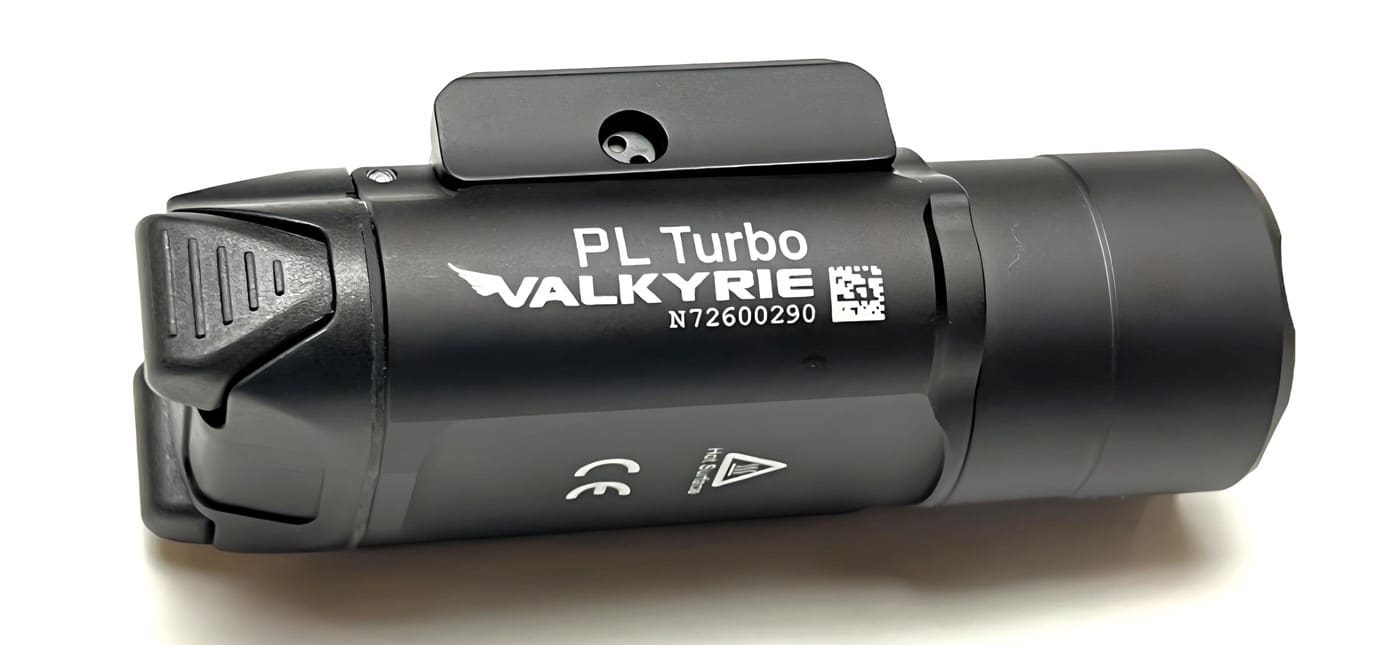 Where do most people have their gun for home defense? Where or when do most of you anticipate you might need said gun? I think that most of us would give it a high probability that it would be at night or possibly in a dark house, specifically a room in a low-light situation. Another real possibility is outside the house after dark, possibly in a garage or side building. Again, in low light.
The next question should actually be our first question. "How important is it that you be able to properly identify anything you are or are going to point a gun at?" I know, it seems a bit rhetorical and even a silly question, but you see where this is going.
If I have a gun bedside and I have to pull it out in the middle of the night in a dark room and go outside in the dark, how easy is it going to be to 100% positively, without doubt, identify a POTENTIAL threat? If it is actually a threat, how well am I going to be able to aim and accurately shoot?
I know we are not supposed to use quotes a lot, and I have been told not to capitalize words unnecessarily, but I very specifically did this for "POTENTIAL" because this is so critical. Unless you live completely alone with no possibility of any family or friends ever coming into your house or simply moving around in your house, there is a high probability it/they are not a target. What is the bottom line is that we need 100% confirmation that if we are going to or are pointing a gun at someone, that they actually are a threat. We can't do that if we don't have enough light to see.
Will This Work?
I know lots of folks that have a flashlight right next to their gun. But seriously, how many practice shooting at night while holding their flashlight? That takes skill and practice, and how many are practicing that or have even tried it? It's not easy, and the time to find that out is not when you need it right now. Thus, this is where a gun-mounted light, shall we say, brings light to the subject.
I remember when these tools just really didn't exist. We would see it in movies for SWAT and special forces, but you just couldn't go out and easily buy a gun-mounted light, and especially one that fit on a pistol. Nowadays, you can find them everywhere and every size, shape, configuration, strength; with or without lasers; and with strobe, high, medium, low, etc., modes.
But remember, let's keep it simple. What do we want for a pistol-mounted light?
Easy to turn on and off. We don't want to have to search for the on/off button in the dark and under stress. It needs to be instinctive, typically with the trigger finger, which means it would be nice to have it ambidextrous. We also want it to easily be momentarily on or constant on with simple clicks or taps with the finger.
We want it bright. Extremely bright light is disorientating and simply blinds you. That is exactly what we want, and also allows us to see the target very clearly and the surroundings as much as possible.
We want a strobe light option. This is very disorientating and even almost incapacitating if you are looking into it. It does not give one the desire to move forward into the light, but rather causes you to want to look away and go the other direction. Simply having an extremely bright light and strobe may be all that is needed to cause a potential threat to go the other way.
 We want it solid and reliable. We want to know it will work when we need it to. We would all love to have shooting accessories that are MIL-SPEC and could survive combat use, but most of us don't need that and don't want to pay that much. Reasonably tough, water resistant, and shock proof works for most of us.
Separate batteries. It would be good to know it will come on when we need it. Replaceable batteries are a preference for me. That way if they die, you just swap them out rather than having to "recharge it", which will not work in the middle of the night. You can always keep a spare set of batteries with your gun just in case. It's always good to put it on the calendar to check every few months and replace.
Go Turbo
The Olight Valkyrie series fits well with my KISS principle. They just released their NEW PL Turbo with an impressive 800 lumens of LED white light and a range of 515 meters. It meets all the requirements I just listed. In the video, I will cover all the specs and tech, but you can also visit their webpage for all the info you need.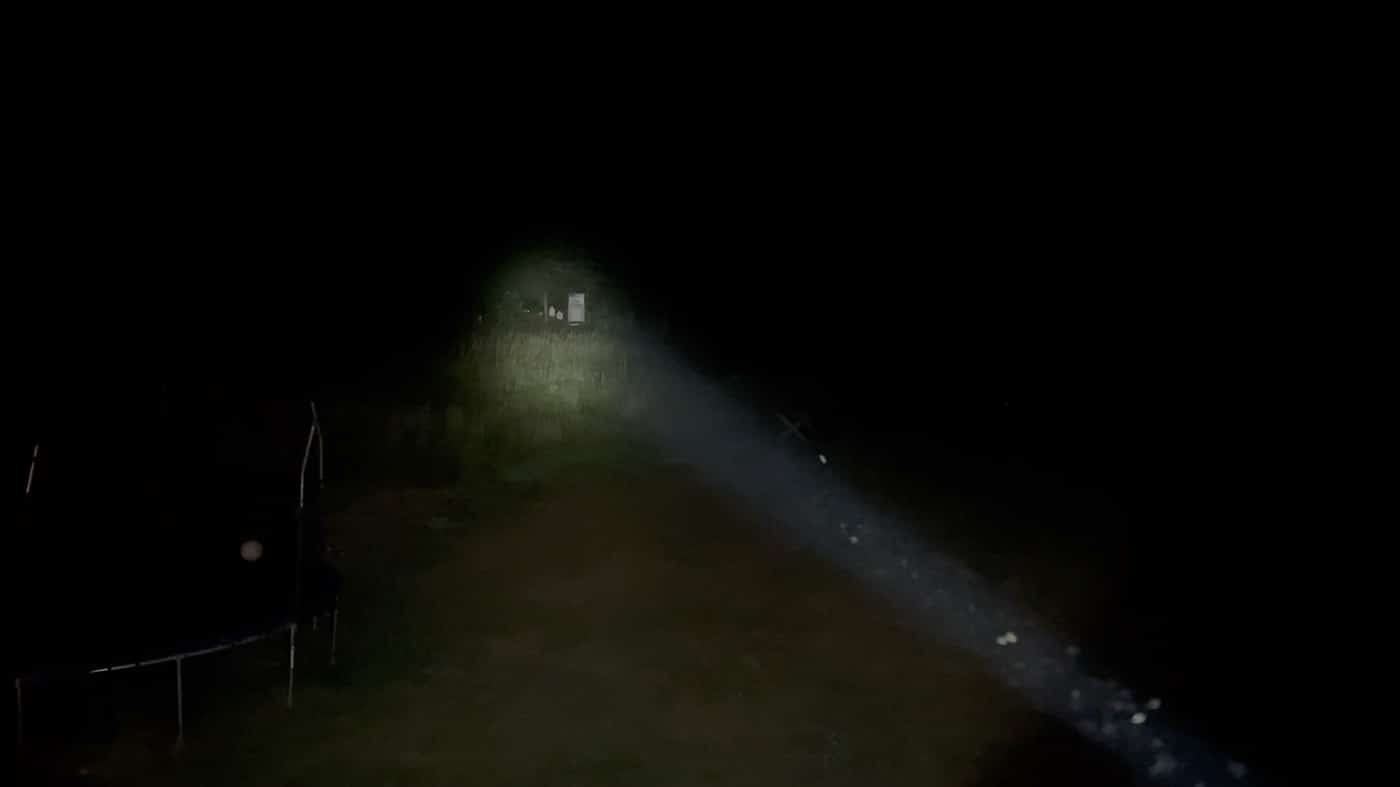 Their Valkyrie Turbo is another option that uses state-of-the-art technology with their LEP (or "Laser Excited Phosphor") with a blue laser beam directed onto a phosphor layer supported by a sapphire substrate after passing through a focusing lens. What does all that mean? A very intense and narrow white light beam. I have to say, it's the narrowest, tightest and most intense beam I have seen yet, and it's in a package small enough to easily fit on your pistol.
Both of these Valkyries are impressive, and I could easily see 200 yards with the naked eye and with my pistols. I could also see the targets at 300. With their quick-detach design, and no need to zero, you can easily move them between guns in literally seconds. With a battery life of over an hour continuous on for both, this would not be a problem for hunting.
So, I decided to test them out with some tough torture testing, as well test them out with some ridiculously long ranges to see what they could do. Be sure to check it all out in the video at the top of this page.
Editor's Note: Please be sure to check out The Armory Life Forum, where you can comment about our daily articles, as well as just talk guns and gear. Click the "Go To Forum Thread" link below to jump in and discuss this article and much more!
Join the Discussion
Featured in this video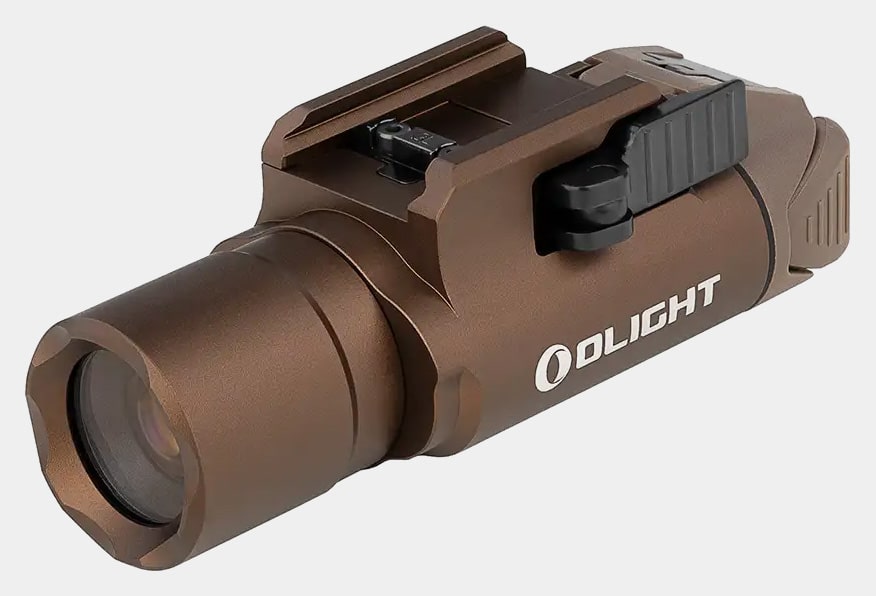 Olight
Valkyrie Turbo LEP Tactical Light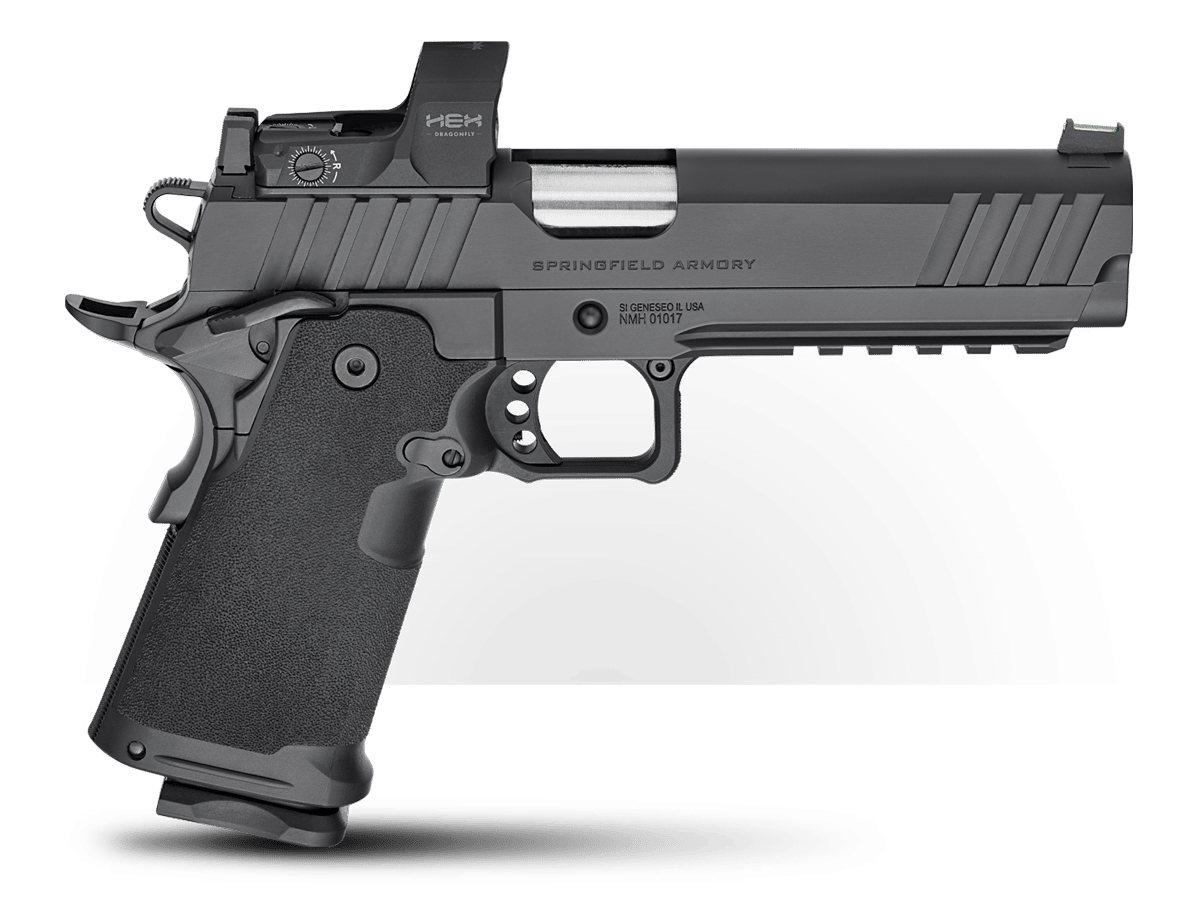 1911 DS
Prodigy™ Series
9mm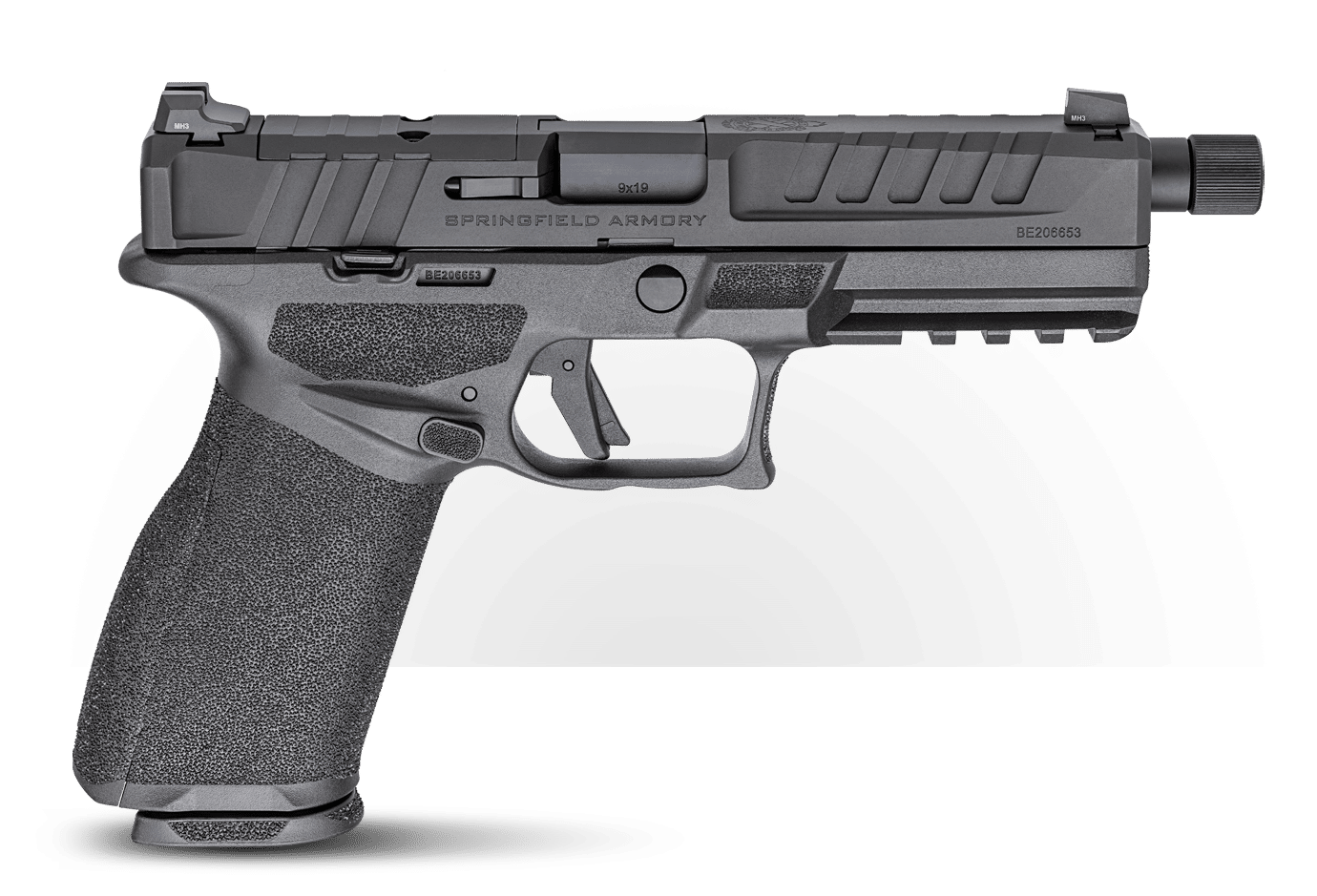 Echelon™
Threaded 3-Dot Tritium
Read the full article here