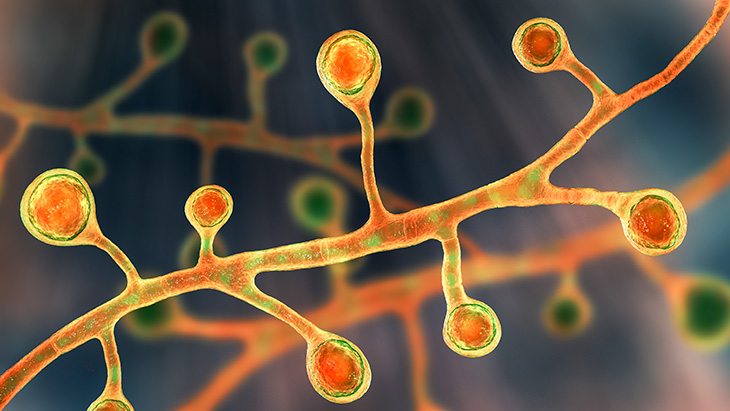 A fungal outbreak of blastomycosis has occurred at a Michigan paper mill. This fungus has so far infected and sickened 100 people.
Testing began last month after 15 mill employees became ill with pneumonia-like symptoms and revealed they had a fungal infection called blastomycosis. These symptoms were said to be "atypical" pneumonia cases.
The Escanaba Billerud Paper Mill employees appeared to be sick early in the year, Public Health Delta & Menominee Counties said in a release at the time.
Blastomycosis is an infection caused by a fungus called Blastomyces. The fungus lives in the environment, particularly in moist soil and in decomposing matter such as wood and leaves. In the United States, the fungus mainly lives in the midwestern, south-central, and southeastern states, particularly in areas surrounding the Ohio and Mississippi River valleys, the Great Lakes, and the Saint Lawrence River. People can get blastomycosis after breathing in the microscopic fungal spores from the air. Although most people who breathe in the spores don't get sick, some people will develop symptoms like fever and cough, and the infection can sometimes become serious if it is not treated. –Centers for Disease Control and Prevention
Symptoms can include fever and cough, and people with more weakened immune systems may have more severe cases. The infection can spread to the lungs and other organs, the CDC says.
At least 19 cases had been confirmed at the paper mill as of Friday, with 74 more probable cases, the public health department said last week, according to a report by NBC News. 
The fungal infection candida auris is still circulating in hospitals in the U.S. as well.
Nevada Battles Candida Auris With Highest Case Counts In The U.S.
"Although the source of the infection has not been established, we continue to take this matter very seriously and are following recommendations from health and government officials and implementing numerous, proactive steps to protect the health and safety of our employees, contractors, and visitors," Peterson said.
Read the full article here