Tactical
Are more mental health resources in store for limited-duty sailors?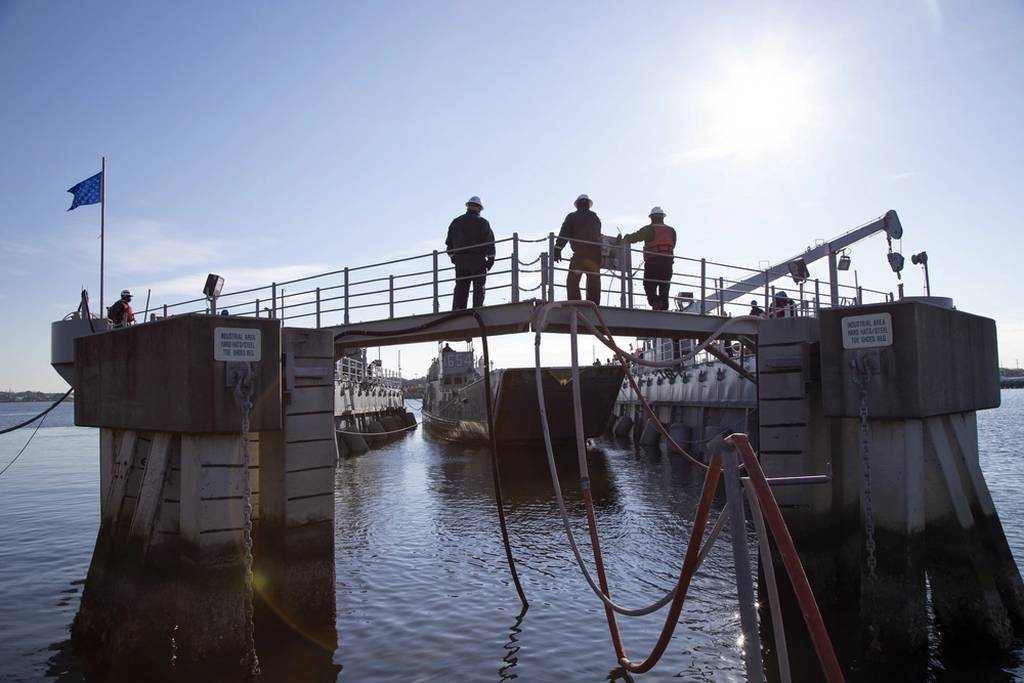 Editor's note: This report contains discussion of suicide. Troops, veterans and family members experiencing suicidal thoughts can call the 24-hour Suicide and Crisis Lifeline at 988 or 1-800-273-8255, text 838255 or visit VeteransCrisisLine.net.
The Navy would be required to increase mental health care access and screenings for limited-duty sailors under new legislation introduced in the U.S. House of Representatives.
The measure would require mental health provider billets, including medical officers, chaplains, and civilian mental health providers, for any units with 15 or more limited-duty status sailors. These sailors would also undergo a mental health screening with a certified mental health provider, then receive subsequent screenings every 60 days while on limited-duty.
The effort comes after a series of suicides last year of sailors assigned to the aircraft carrier George Washington and the Mid-Atlantic Regional Maintenance Center in Virginia. All four sailors who died by suicide within a span of 28 days at MARMC were seriving on limited-duty status.
"I certainly need people in a good headspace so that they can focus on getting the mission done," Rep. Jen. Kiggans, R-Va., who introduced the legislation, told Navy Times. "And so that's my intent behind the bill — just to make our military members know that there's help out there, it's okay to ask for help, and to make it easy for them to ask for help."
Virginia Reps. Rob Wittman, a Republican, and Bobby Scott, a Democrat, co-sponsored the legislation.
"When you take anyone, really, out of their ability to do their job or to do their mission, you create some challenges just in the mental health department," said Kiggans, who served 10 years in the Navy as a helicopter pilot. "So, this bill specifically addresses those commands that have 15 or more limited-duty sailors."
The measure also calls on the Navy to create a dashboard to track quality of life programs and the rate at which they are being used.
The Navy would also be required to examine cases like those on the George Washington and at MARMC and establish a standard operating procedure for handling multiple suicides in the span of 30 days.
A Navy report released in December found that the deaths of three GW sailors over the course of six days in April 2022 were not related, but described the ship's psychologist and the behavioral health technician as "overwhelmed." The report claimed sailors who needed help faced a backlog of approximately four to six weeks for initial appointments.
A subsequent report released in May examining quality of life determined that the working environment for sailors assigned to the George Washington during its mid-life refueling and complex overhaul was poor, and undermined the execution of quality of life programs.
A separate Navy investigation examining the four suicides at MARMC late last year found they, too, were unrelated. However, the report found all four LIMDU sailors had accessed Navy mental health services, were in their first enlistment, and were also facing "family, financial, medical and career-related factors."
On-site mental health and resiliency counselors as well as chaplains are now available at MARMC to satisfy an "unfulfilled" need prior to the suicides, the report said.
"We need to be working on erasing that stigma and making sure there's no repercussions … taking care of your mental health is just like taking care of your physical health, and it's okay to ask for help," Kiggans said.
A total of 70 sailors died by suicide in 2022, an increase from 59 suicides in 2021 and 65 in 2020, according to the Navy.
Navy leaders in recent months have acknowledged that suicides across the fleet are a major concern they are attempting to address.
Chief of Naval Operations Adm. Mike Gilday said at the annual Surface Navy Association conference in January that the issue is a "vexing" problem for the Navy, and that efforts to improve mental health were not sufficient. The Navy released a "Mental Health Playbook" in February in an attempt to foster conversations between commanders and their sailors and eliminate any stigma associated with seeking help.
"We're aware of the challenges that many have experienced in getting sailors to the mental health resources available to them," Rear Adm. Brett Mietus, director of the Navy Culture and Force Resilience Office, told reporters in February.
"Our goal is that everyone in our great Navy develops a shared understanding about how to conduct mental health preventative maintenance for our people, and then where to go for additional resources," he said.
Kiggans said she hopes the legislation sends the message that the Navy is prioritizing sailor's mental well-being, just as it does their physical well-being, but acknowledged the status quo is insufficient and encouraged the Navy to think "outside the box" on solutions to address mental health treatment.
One option the service is weighing, she noted, is training corpsmen to become certified counselors to provide a "daily source" of mental health care treatment for sailors.
"I want the Navy leadership to know that they need to put some of these changes in place," Kiggans said. "We can do better for our sailors and all of our military men and women. We shouldn't put them in a predicament where they're having to fight or to struggle with their mental health care."
Some components of the legislation are expecxted to be rolled into the FY24 defense authorization bill, she said, while the rest will go through the usual committee processes for approval.
Additional co-sponsors of the legislation include: Reps. Jill Tokuda, D-Hawaii; David Joyce, R-Ohio; Jennifer McClellan, D-Va.; and Brian Fitzpatrick, R-Pa.
Kiggans, who became a board-certified adult-geriatric primary care nurse practitioner after her Navy vareer, said these mental health resources are another tool to keep sailors combat ready.
"We have adversaries in the world and that's the purpose of the military — to fight wars," she said. "So, I want them to be ready on all fronts — with their physical health, their mental health and just their ability to have the right resources, weapons — whatever it is that they need to be able to have that fight.
"This bill just addresses one component of that so they are combat ready."
Read the full article here