Tactical
Best Beginner Revolvers: 7 Wheelguns For The Modern World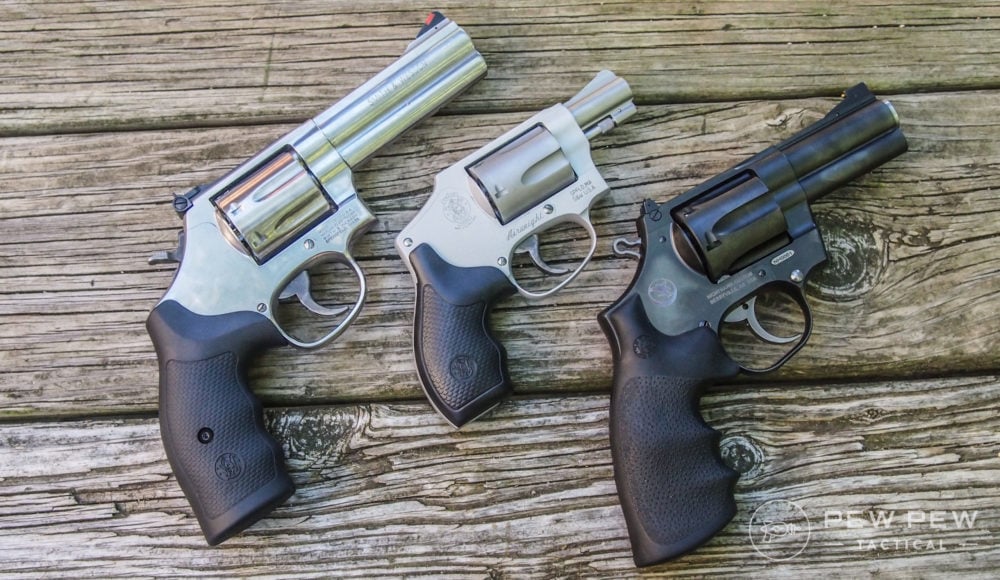 What makes for a good beginner revolver?
This is the big question. Honestly, it's a tough call to make because revolvers are just so freakin' awesome. 
But, like any other type of gun, some designs are simply better than others…and there's also plenty of designs that are not exactly beginner-friendly. 
But I'm here to help! If you're new to revolvers and looking for the best ones to start with, stick with me. I think I've nailed down some gun models that are easy to handle and use.
So, learn from my mistakes and triumphs!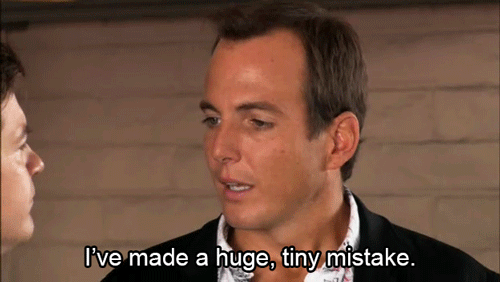 First, I want to talk about the difference in revolver types. Then we'll cover what criteria often make for a good, easy beginner revolver.
After that, I'll send you off with some recommendations of my favorites.
Let's dive in!
Summary of Our Top Picks
Table of Contents
Loading…
Revolver Types: Single Action, Double Action, and DAO
In short, we have three types of revolvers to consider; so, let's break down those styles.
Single Action Revolver
A single-action revolver has to be manually cocked before each shot.  
When you pull the hammer back, the cylinder rotates and brings a live round in line with the barrel and the hammer.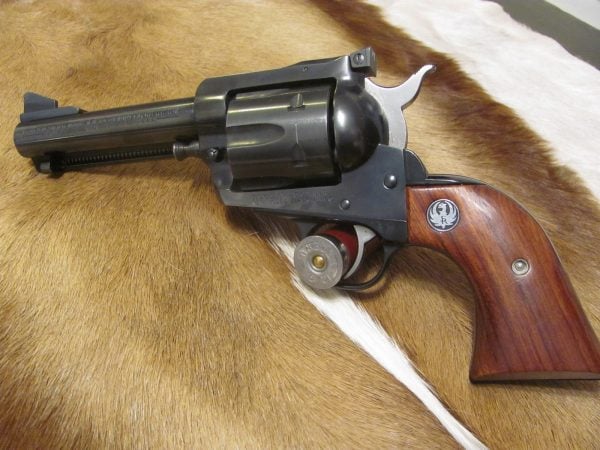 After rounds have been fired, a gate, usually on the right side of the frame at the rear of the cylinder, can be opened. This allows the cylinder to rotate to line up with the ejector rod.  
From here, you can use the ejector rod to remove empty casings, then reload the cylinder and begin again!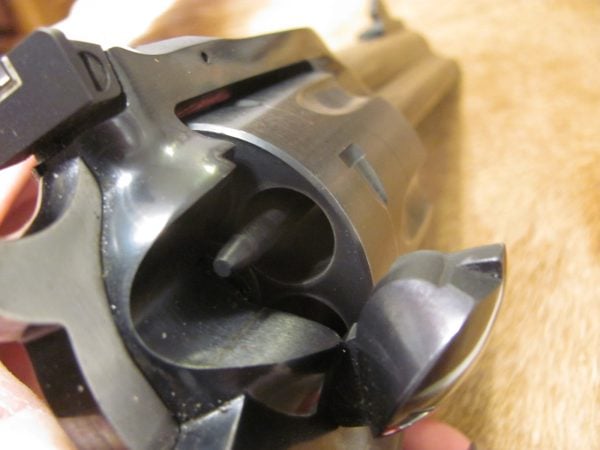 Double-Action Revolver
A double-action revolver fires by cocking the hammer and then pulling the trigger. In this fashion, you have a very short and often crisp trigger pull.  
You can also fire the handgun by pulling the trigger which will begin to rotate the cylinder, cock the hammer, release the hammer, and fire the gun. But, the trigger pull feels much longer and heavier when fired in double-action mode.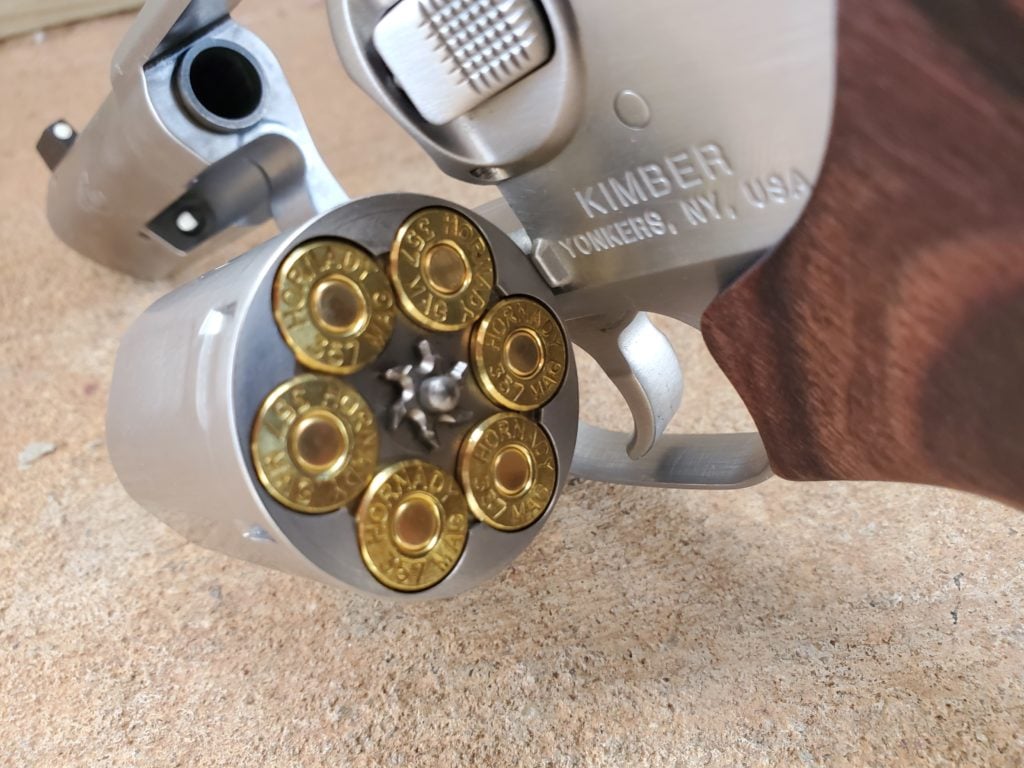 To load and unload the double-action, the cylinder usually swings out of the gun on the left side after you depress the cylinder release latch.
Tip the gun up, with the rear of the cylinder facing down, press the ejector rod, and watch the cases fall free.
Double-Action Only
In a revolver, this most often means there's no visible or accessible hammer spur with which to cock the revolver.
These guns are built for concealed carry and self-defense purposes and usually sport a fairly compact design.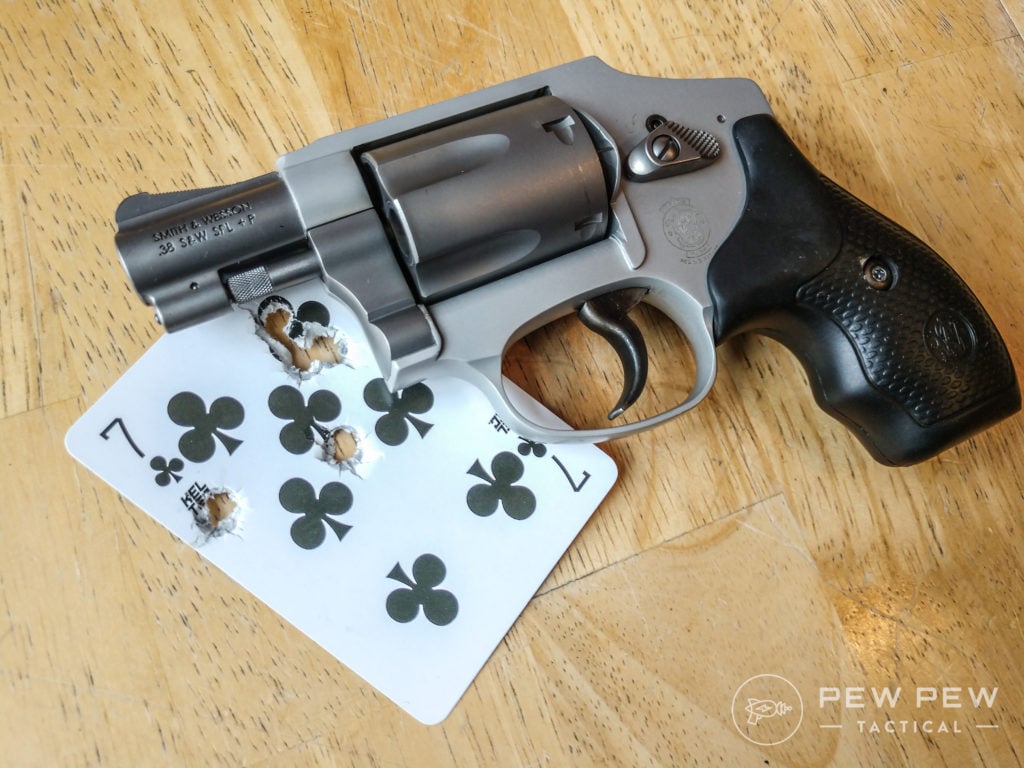 What to Look for When Choosing a Revolver
Now that we've looked at three types of revolvers, let's go over what features to look for when shopping.
Size and Weight 
One of the cool things about revolvers is that you can chamber massive and powerful cartridges in them.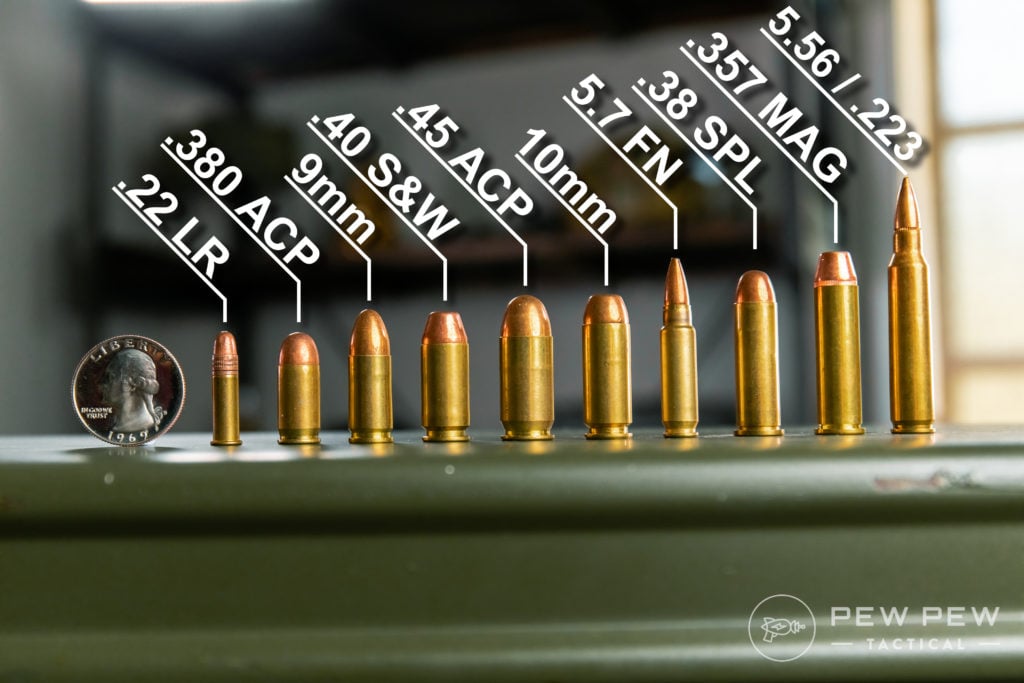 The most powerful production handgun is a revolver. However, these guns are often way too big for a newbie to safely shoot. 
When a gun is too big and heavy, it's tough to shoot, grip, and safely handle.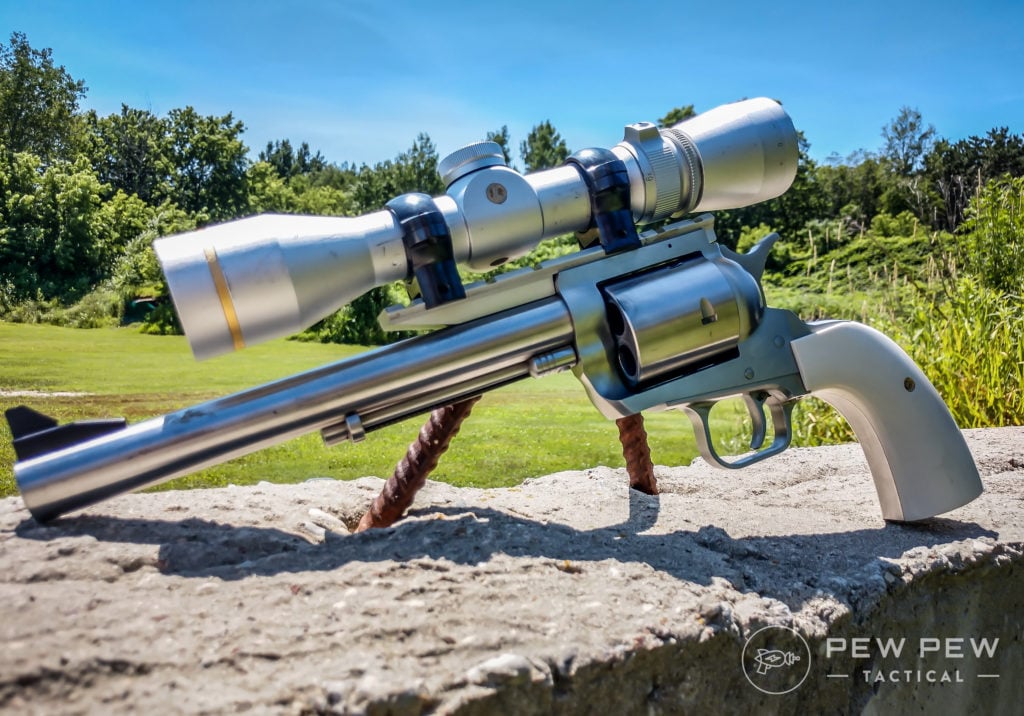 You want a moderately sized revolver heavy enough to absorb recoil, but not so heavy you tremble trying to hold it up!
Something too heavy is simply not fun to shoot — especially when the shooter is on the younger side. 
Recoil and Caliber 
Am I going to suggest a .357 Magnum on this list? Of course! 
But am I going to suggest an Airweight .357 Magnum J-frame?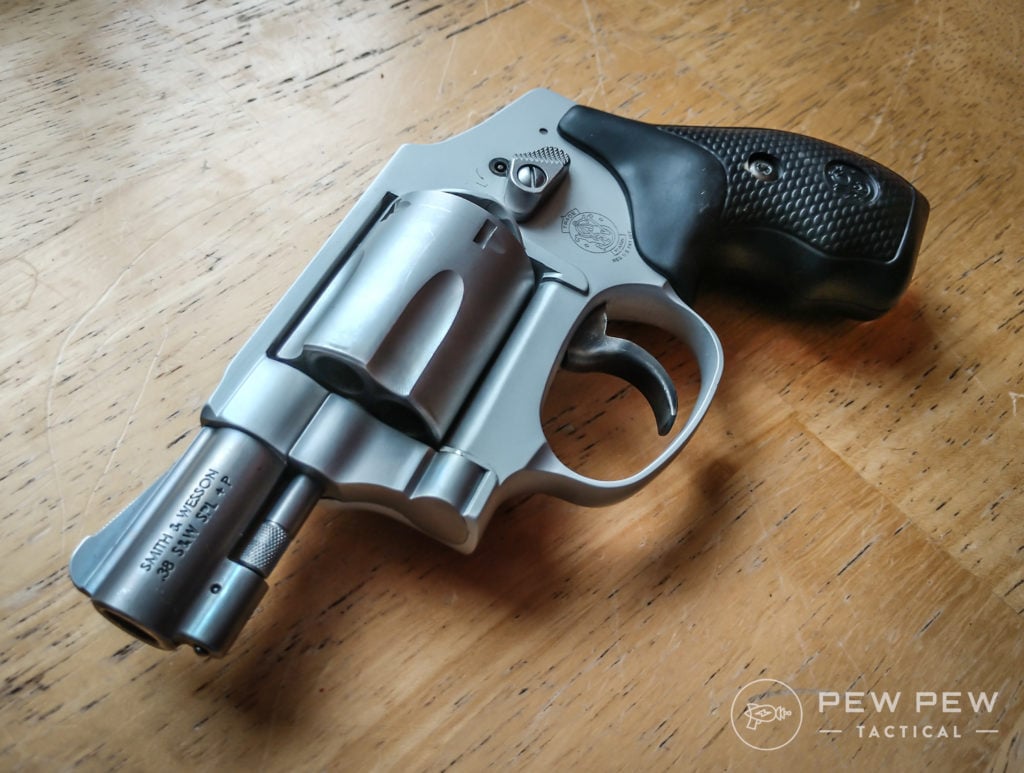 Nah dawg, not me. That's too much gun for a newbie to handle. It's loud, bright, and slaps your hand. 
My choices put an appropriate caliber in an appropriate platform with safe handling in mind. The caliber needs to be proportional to the size of the gun. 
Too much recoil and muzzle flip can be dangerous so you won't see any of the big magnums on this list either.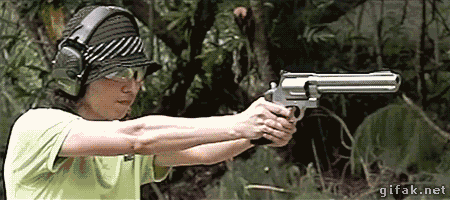 Ease Of Use 
By their nature, revolvers are easy to shoot and handle. 
There isn't much to them in terms of form and function. That said, some prove easier to use than others.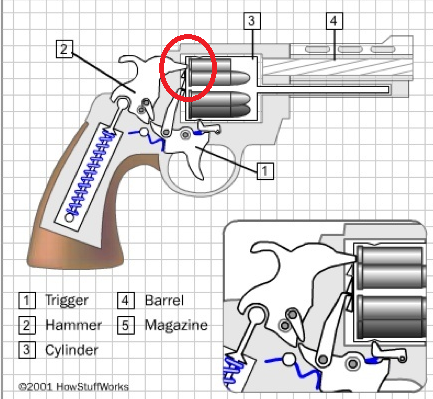 I love the Chiappa Rhino, but it wouldn't be my first choice for a new revolver owner. 
It defies normal revolver handling, requiring a little bit more experience to handle with ease.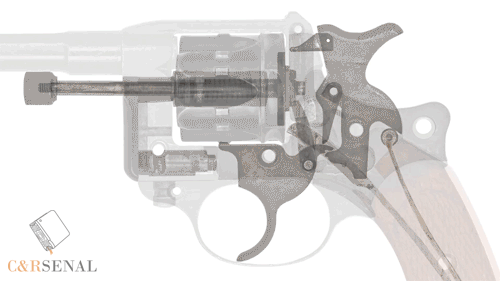 My choices are all very simple guns that could be explained in mere minutes to a novice shooter.
After all, we do want them to have fun and, most importantly, be safe.
Durability 
The Colt Python is a sweet revolver. It's one of my favorites, and honestly, it's one of everyone's favorites. Why? 
Because look at it…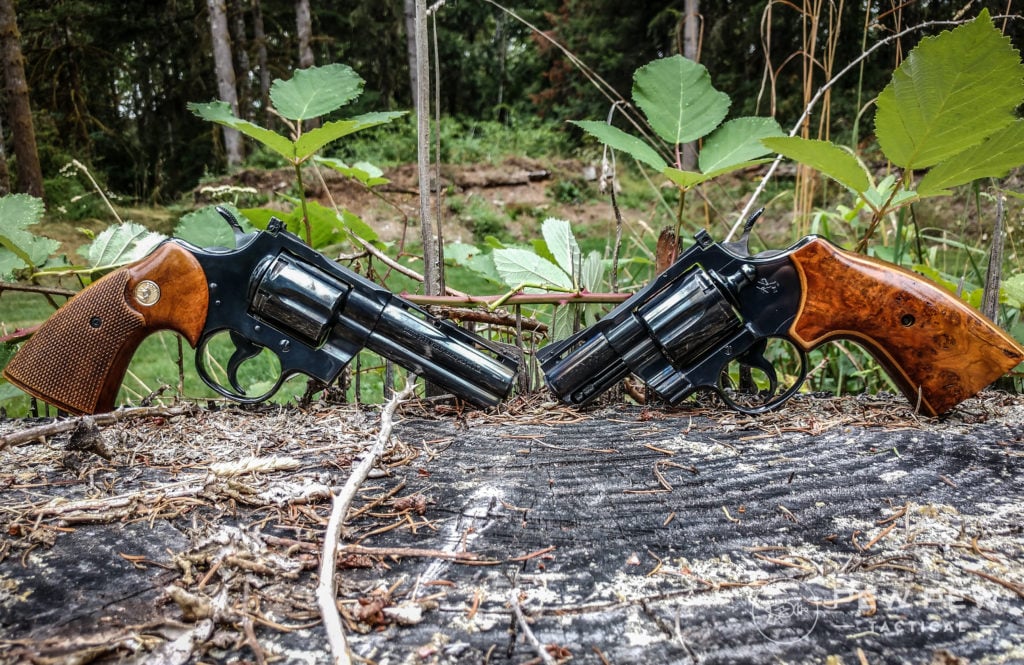 But it didn't make this list because it notoriously comes out of time. Do the new models do this? 
I'm not sure, but they've had problems too.
Guns with issues, even good guns, are frustrating. Beginners shouldn't be frustrated about the reliability of their firearm. 
Plus, newbies might struggle to diagnose and fix a problem.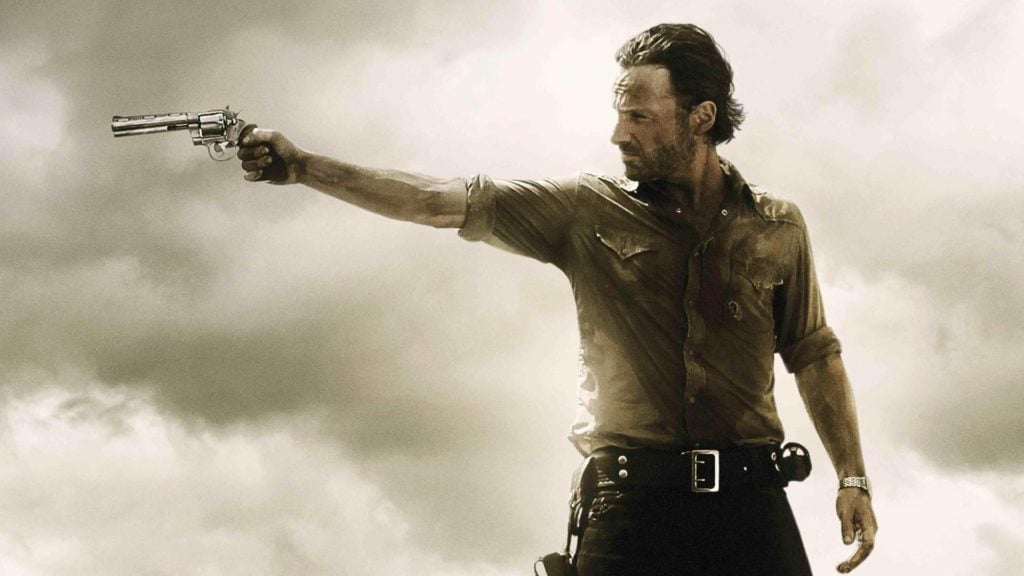 Best Revolvers for Beginners
1. Ruger Wrangler 
The Ruger Wrangler might be the best handgun for beginners out there. 
It's small, affordable, very light, and chambered in the teeny tiny, fun-to-shoot .22 LR. As such, it barely moves between shots and honestly hardly recoils at all.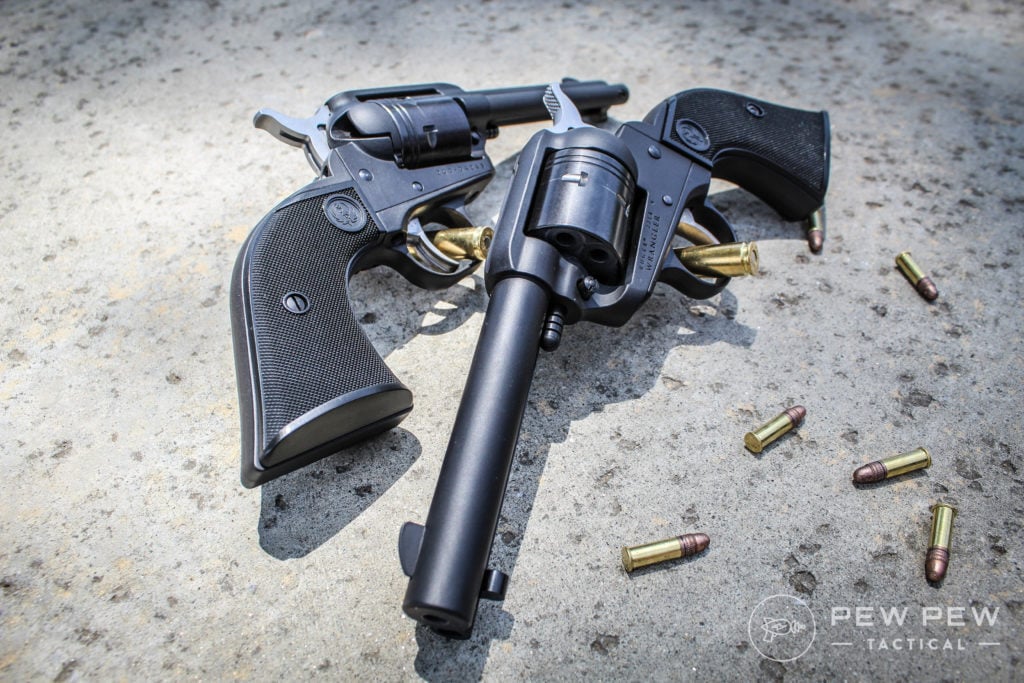 Ruger imitated Colt's old single-action army revolver in its design. A single-action hammer delivers a very crisp and light trigger pull for accurate shots. 
Plus, the thin SAA grips allow shooters of all sizes to embrace and handle the Wrangler safely. 
One of the best parts of the SAA design is the simplicity. New shooters do not need a complicated revolver by any means. Loading, cocking, and firing the weapon is far from difficult.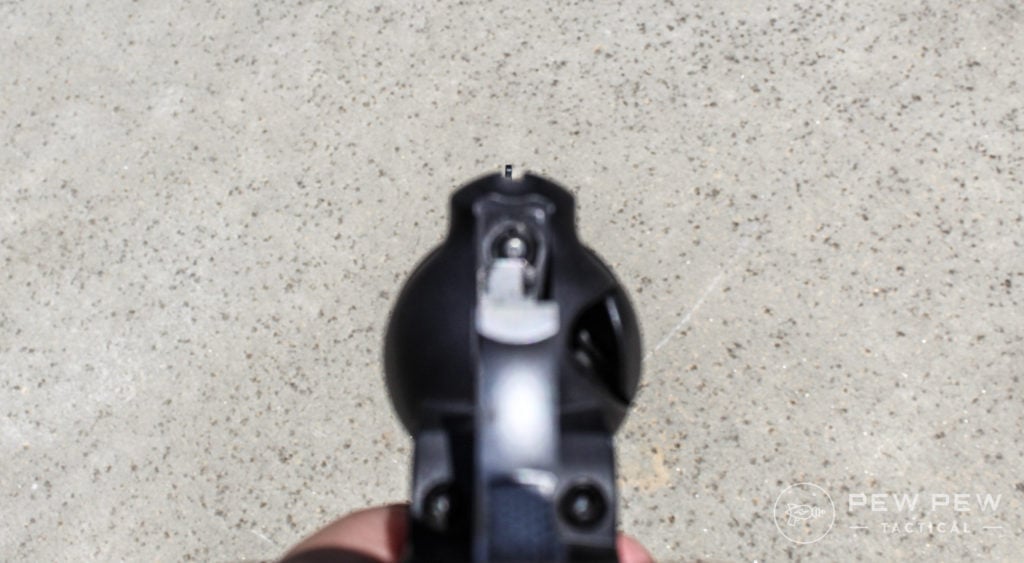 Admittedly, loading and ejecting one round at a time takes a little time on the reload, but you aren't gunfighting with the Ruger Wrangler. 
It's a plinker, and maybe a pest removal gun. Ruger's little Wrangler delivers a ton of fun from a very cheap platform. 
It's tough to beat as a beginner's revolver, or as a beginner's gun in general. I think any new shooter would be well-armed with a Ruger Wrangler and 10/22 to start their journey into the world of firearms. 
Best Plinker Revolver
200
at Brownells
Prices accurate at time of writing
Prices accurate at time of writing
Interested? Read up on our complete review of the Wrangler!
2. Ruger LCR 9mm 
Snub noses are not good beginner guns, but the Ruger LCR 9mm is the best snub nose for beginners. 
First and foremost, it's affordable. The Ruger LCR series in general are quite budget-friendly and deliver a lot of gun for very little money.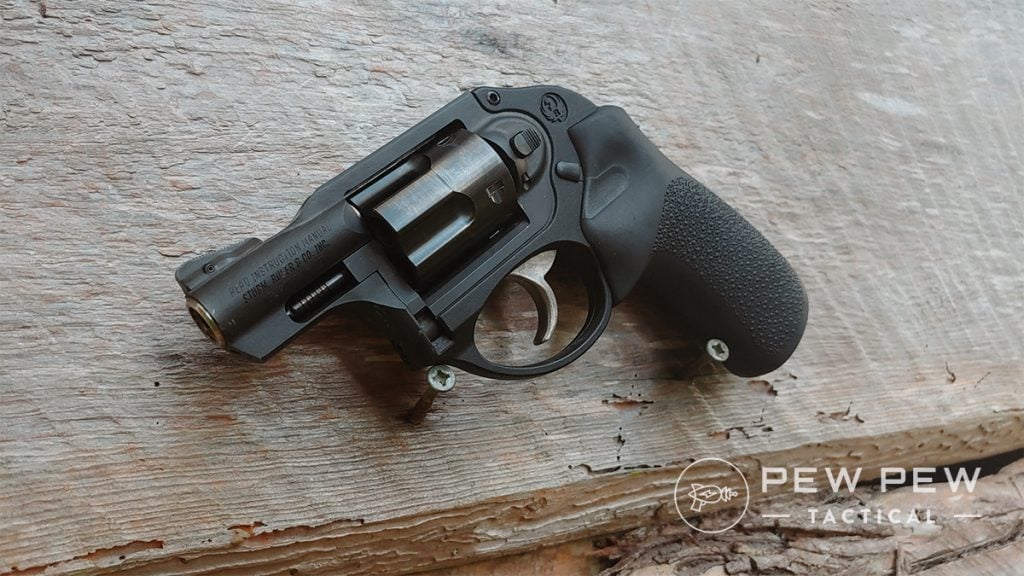 On top of that, the delightful trigger has to be the best stock double-action revolver trigger on the market. It rolls back smoothly with just a little fight and doesn't give you much resistance.
Shooting a snub nose accurately isn't easy, but the Ruger LCR eliminates some of the skill required.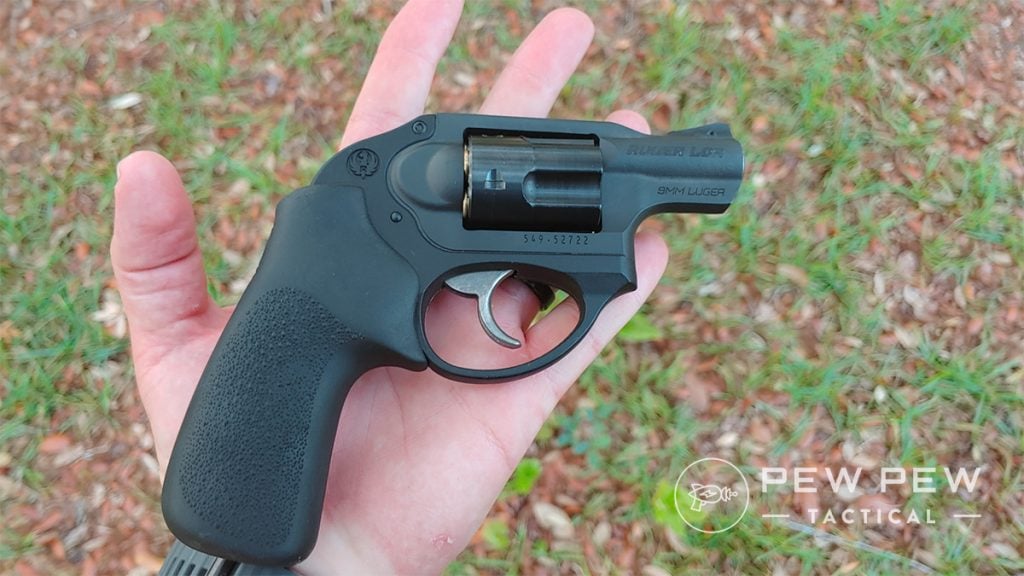 Rarely will someone shout, "9mm!" when it comes to choosing a revolver caliber, but it makes sense. 
The 9mm round provides plenty of oomph and capability for self-defense purposes but is cheap to plink and train with as well. Well…cheaper.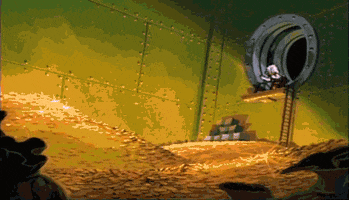 Blasting away with a 9mm revolver isn't as uncomfortable as a .357 Magnum but hits harder than a .38 Special. 
The LCR utilizes cheap moon clips for quick reloads and provides you with a good snub nose for the range and concealed carry. 
Additionally, the LCR can also be had in .357 Magnum, .22 LR, and even .327 Federal!
Best Snub-Nose Revolver
656
at Kygunco
Prices accurate at time of writing
Prices accurate at time of writing
Take a peep at our full review of this awesome little revolver!
Have you tried the Ruger LCR? If so, rate it below!
3. Smith & Wesson Model 686 Plus 
Those looking for a high-quality revolver to have some fun at the range should look no further than the S&W 686 Plus.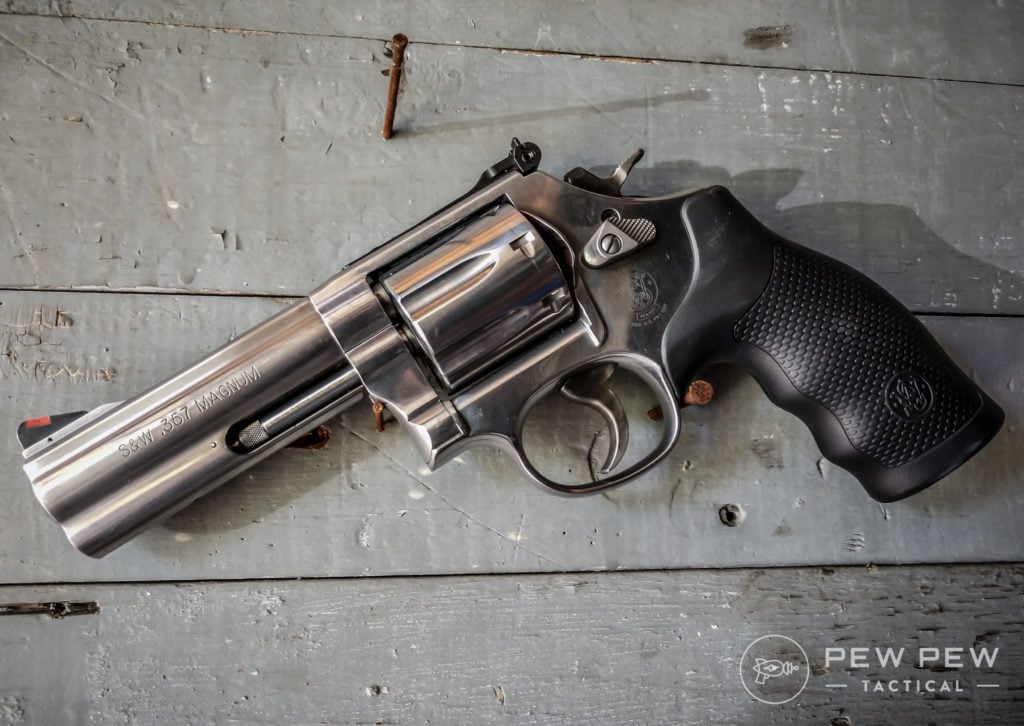 Utilizing Smith's medium L-Frame, the 686 Plus with its full underlug provides excellent balance while still having enough weight to mitigate recoil.
The Plus model denotes that the gun holds seven rounds instead of the standard six found on most revolvers.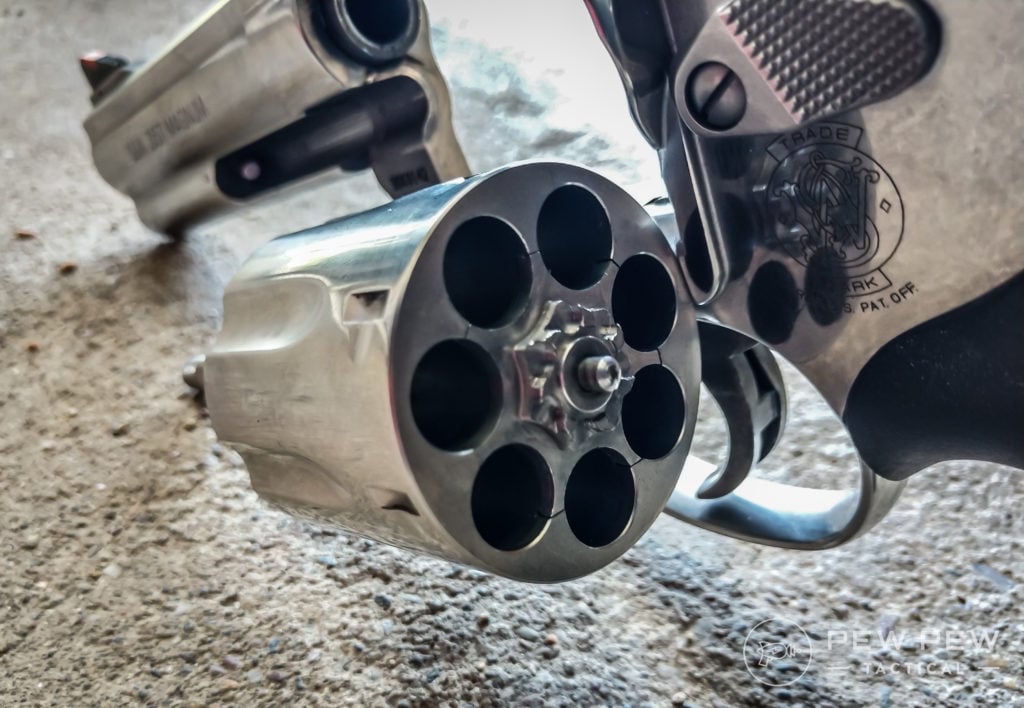 Just like almost every other S&W revolver, the 686 Plus has an excellent trigger. Pair that with the nice adjustable rear sight, and you have a gun that is hard to miss with at the range.
Don't be fooled by all the talk of range shooting though, the 686 series of guns are more than capable of flexing into concealed carry, woods gun, and home defense roles as well.
They are available in several different barrel lengths, including 2.5, 3, 4, 5, 6, and 7 inches.
Be sure to check out our full review of the 686 Plus!
4. Cimarron Model P .357 Magnum 
If you want to step up from the Wrangler and into a cowboy gun with a little more oomph than the .22 LR, then Cimarron has you covered. 
Italians seem to love the American West almost as much as Americans do. From spaghetti westerns to replica revolvers the Italians provide us with plenty of awesome Old West stuff. 
The Cimarron Model P brings an affordable, centerfire Single Action Army design. Cimarron revolvers are very well made, especially at their price point. 
What seems like sacrilege to some is the reason I think the Model P is a great beginner's revolver.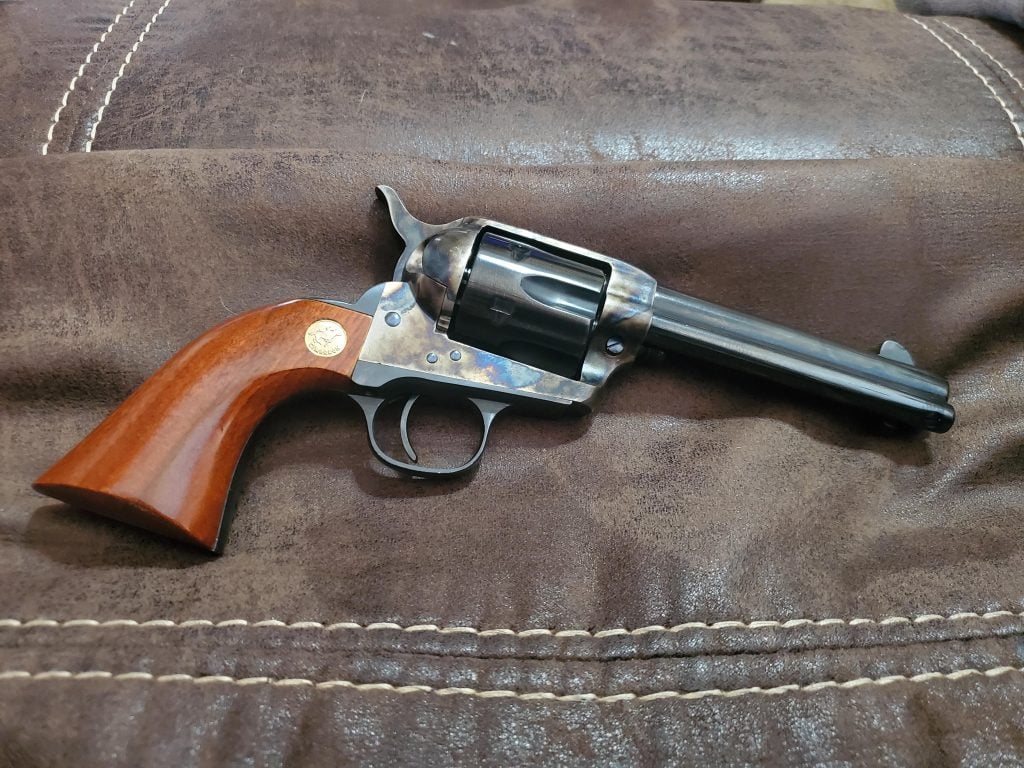 The sacrilege is the .357 Magnum chambering over the .45 Colt. Yes. You read that right.
.45 Colt is the round of tradition with the cowboy guns, but .357 Magnum is better for beginners. .357 Magnum can also fire .38 Special, and that's important. 
.38 Special is rather soft shooting, and, heck, even the .357 Magnum is rather soft from this big revolver.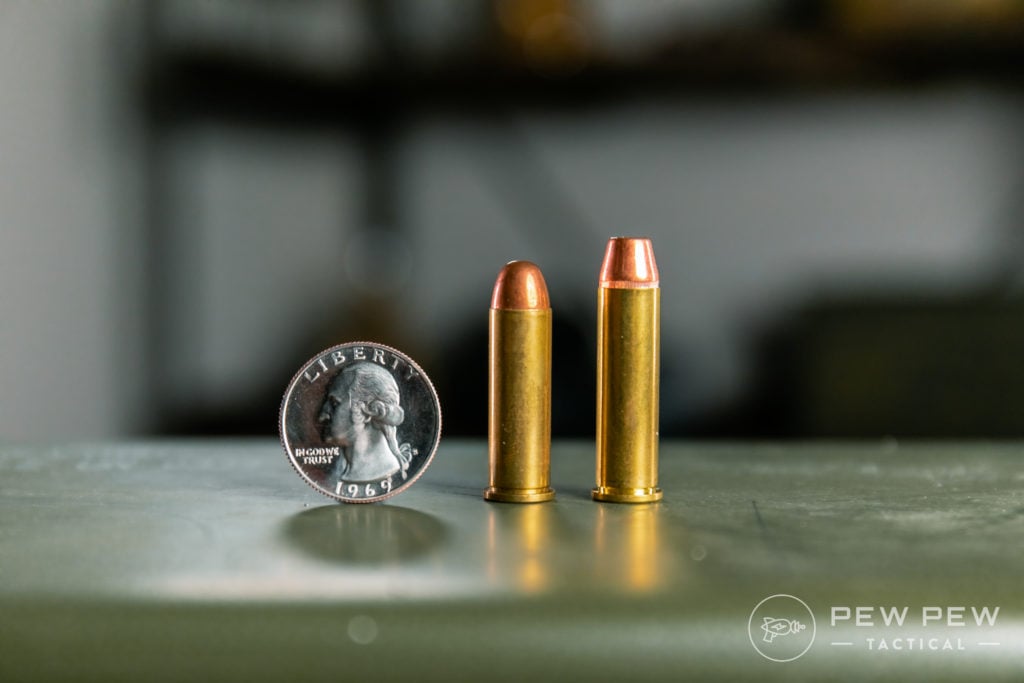 Both .38 Special and .357 Magnum rounds are cheaper and easier to find than .45 Colt and provide you with more than enough oomph for practical purposes. 
It's a fun plinker, a solid woods gun, and even a half-decent hunting pistol.
Plus, it retains the easy ergonomics of the SAA designs and makes magnums an easier entry point. 
Best Single-Action Revolver
555
at Gunprime
Prices accurate at time of writing
Prices accurate at time of writing
5. Ruger GP100
The GP100 from Ruger is a true workhorse.
For a true do-all, last-forever revolver, I recommend the 4.2-inch barrel model.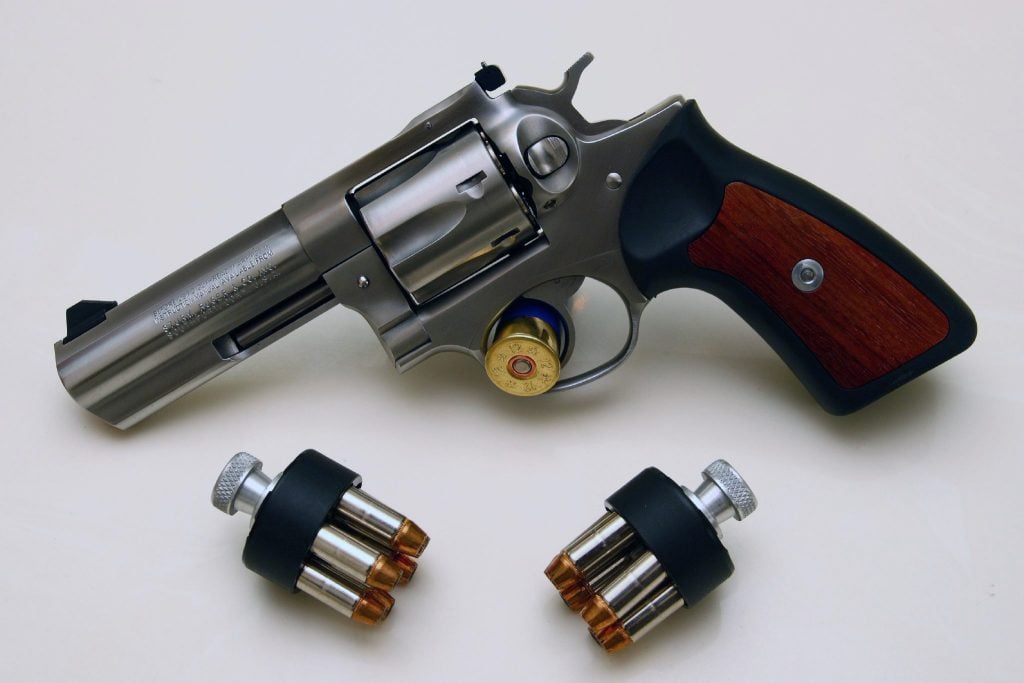 Because of its all-stainless construction and full underlug, the gun is heavy — weighing in at 40 ounces. However, this also helps the GP100 tackle .38 Special and .357 Magnum with no problem
It is available in both blued and stainless steel finish, with both models sporting a fully adjustable rear sight.
The GP100 is also available in a few other calibers and barrel lengths, as well as a few different types of sight configurations.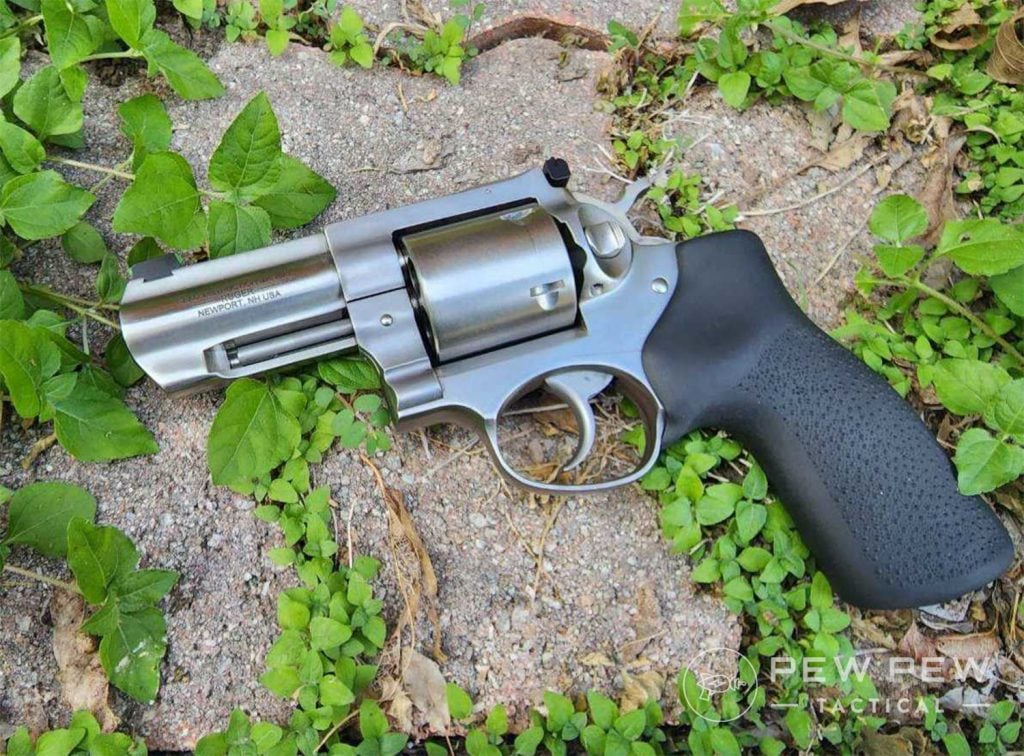 Ruger revolvers are known for their durability, and the GP100 is no exception. I wouldn't put it past one to survive a nuclear blast.
They are great revolvers at a reasonable price that are built to handle anything you can throw at them.
BEST MEDIUM FRAME REVOLVER
749
at GrabAGun
Prices accurate at time of writing
Prices accurate at time of writing
6. Taurus 627 Tracker
So you want to dip your toes into the pool and try out a .38/.357 revolver but are unsure about shelling out $700-1000?
Luckily, Taurus has you covered with the competitively priced Tracker revolver.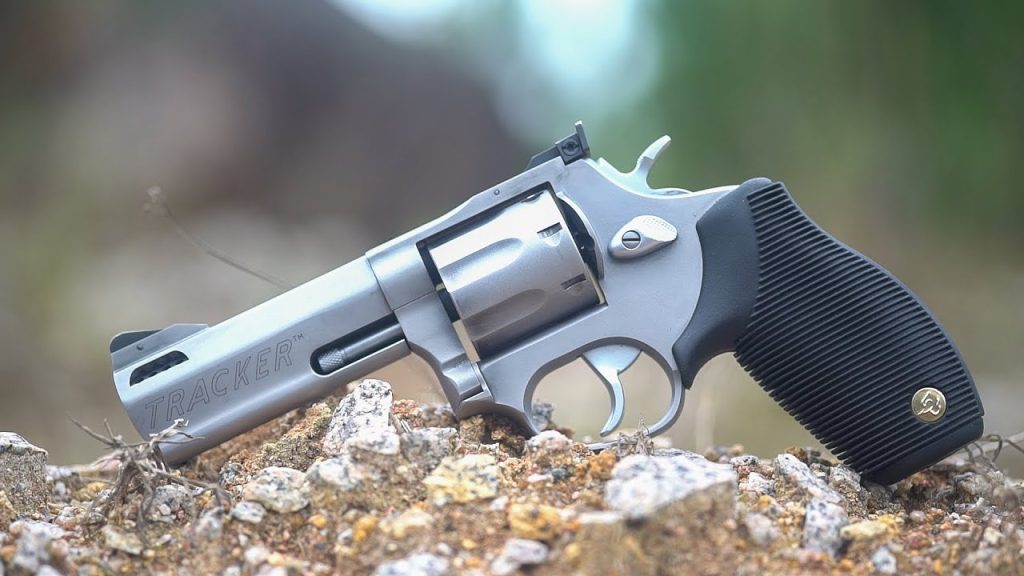 Coming in at $450-$550, the Tracker is notably cheaper than many of its medium-framed rivals. While the price may scream entry-level, the Tracker is packed with some quality features.
Like the 686 Plus, the .357 Magnum Tracker also has a 7-shot cylinder. You also get a fully adjustable rear sight, and the real icing on the cake…a factory ported barrel to help reduce recoil.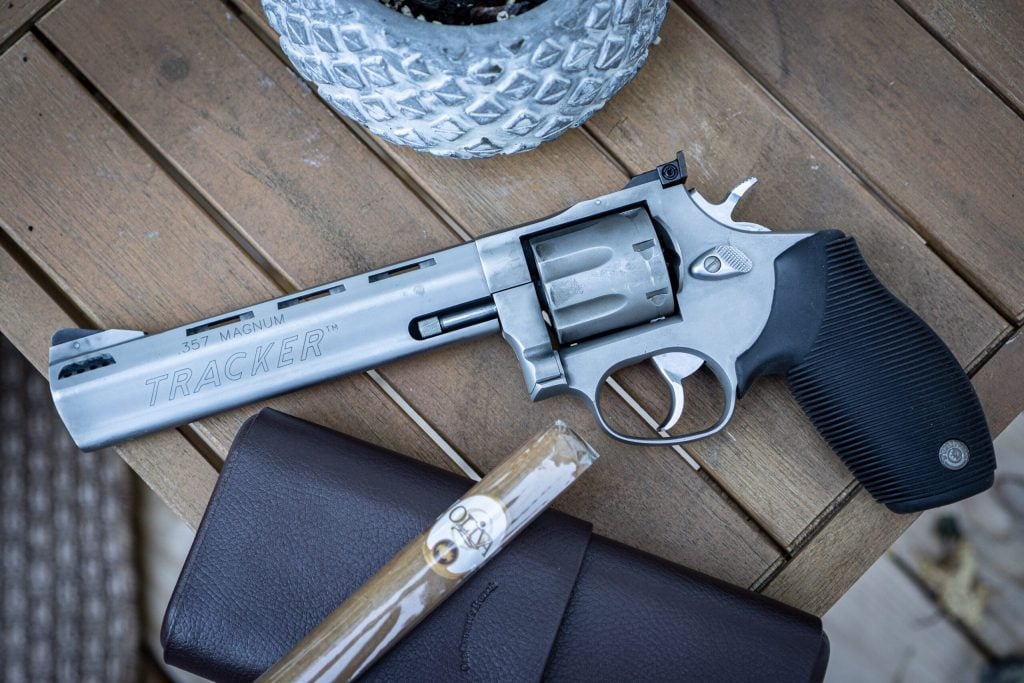 While Taurus admittedly had some quality control issues in the late 2000s with the metallurgy on their revolvers, that seems to have been rectified over the last several years.
They may not be quite as smooth as a Smith or as tanky as a Ruger, but they shoot well, have excellent features, and are easy on the wallet. Oh, and they are available in .44 Magnum for those looking for even more power.
Best Budget Revolver
506
at GrabAGun
Prices accurate at time of writing
Prices accurate at time of writing
7. Ruger SP101
Have we mentioned Ruger really has the whole revolver thing on lock?
Ruger's SP101 is another solid choice for an all-stainless double-action revolver.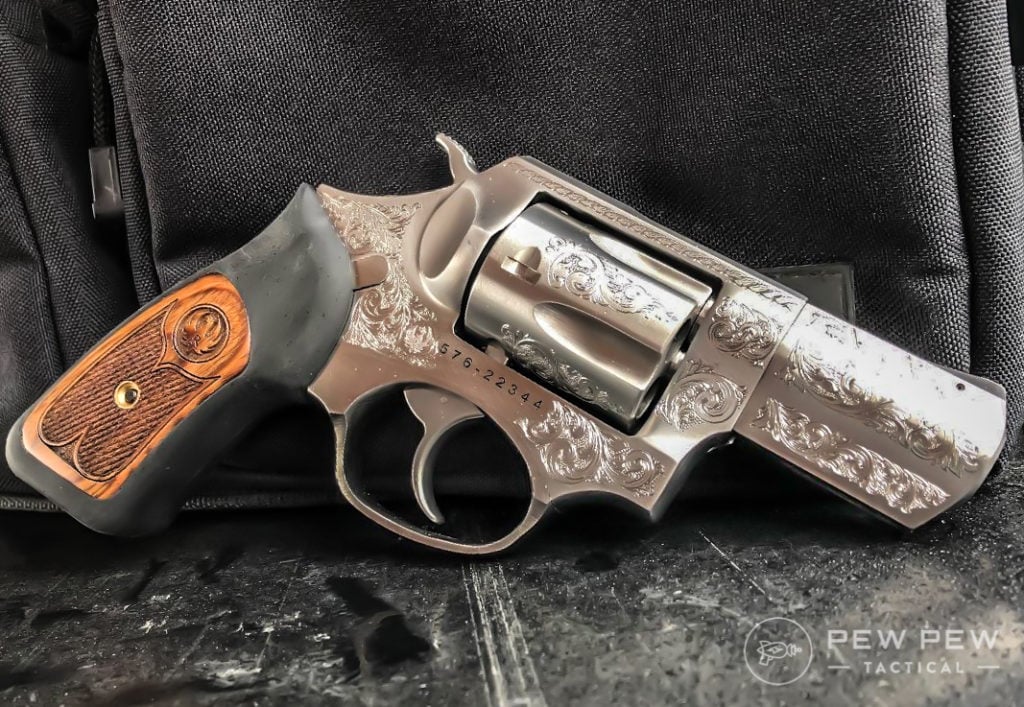 Being the smaller brethren to the GP100, the SP101 is only a 5-shot revolver, but its size makes it much easier to conceal and easier to handle for those with smaller hands.
Base models feature non-adjustable sights and rubber grips. Should you choose, the grips are easily changed if you want to try something different. Models with improved sights are also available.
The SP101 I recommend comes in a very handsome and compact package — with a 2.25-inch barrel and a weight of 26 ounces.  
688
at Kygunco
Prices accurate at time of writing
Prices accurate at time of writing
We have a full review of the SP101, so make sure to take a look at that below for more details!
Final Thoughts
Revolvers can be a heck of a lot of fun with that old-school charm! But there are plenty of models that perform on par with semi-autos on the market.
Not to mention, you just feel like a badass cowboy or an '80s vice detective with one of these in your hands.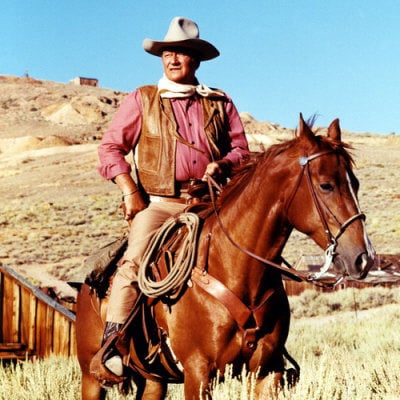 As always, choosing the best gun for you is a pretty personal decision, but I hope now you have an idea of what to consider, and a few guns to start your search!
What's your favorite revolver for beginner shooters? Any to avoid? Share with us all in the comments! And if you're looking for some .357 Magnum goodness…check out our 9 Best .357 Magnum Revolvers.
Read the full article here