Tactical
Best Gunfluencers: Who Should You Follow on Social Media?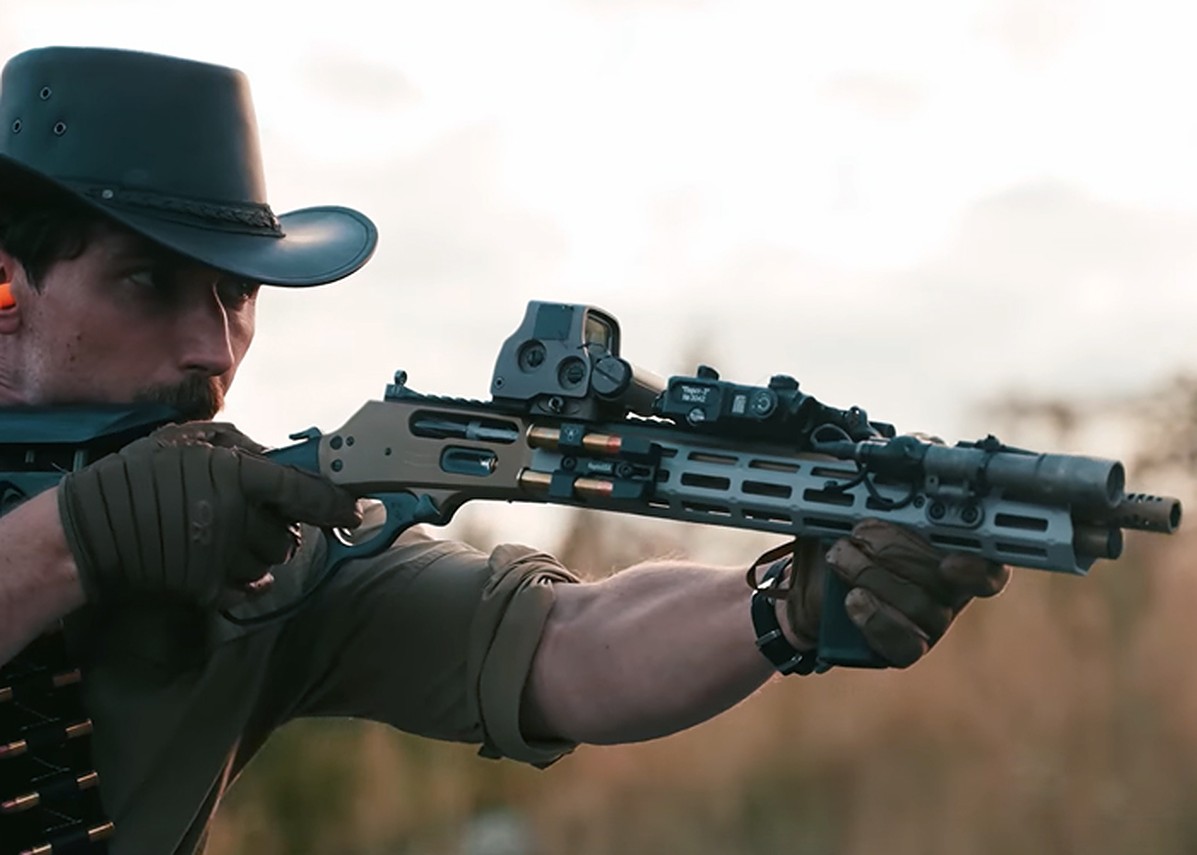 What the heck is a gunfluencer?
It's an influencer in the gun realm. It's a silly combination of words, but it seems to define a niche group of people who really love guns.
Toda, we're going to dive into what it means to be a gunfluencer. We'll cover what the term means and list out some of our favorite gunfluencers to follow.
Keep reading!
Table of Contents
Loading…
What is a Gunfluencer?
Influencers are typically authorities on a particular subject (IE, guns) who utilize social media to inform, educate, and entertain viewers through videos, podcasts, and photography.
Marketers typically use the term influencer because these people have the authority to influence the purchases people make.
But at the same time, the term influencer is often seen with some disdain due to some disruptive behavior by some of the more immature 'influencers' out there.
Gunfluencers tend to be a little different. Maybe it's because they aren't teenagers appealing to teenagers. Maybe it's the fact that guns require a certain degree of seriousness when it comes to the safety aspects of firearms.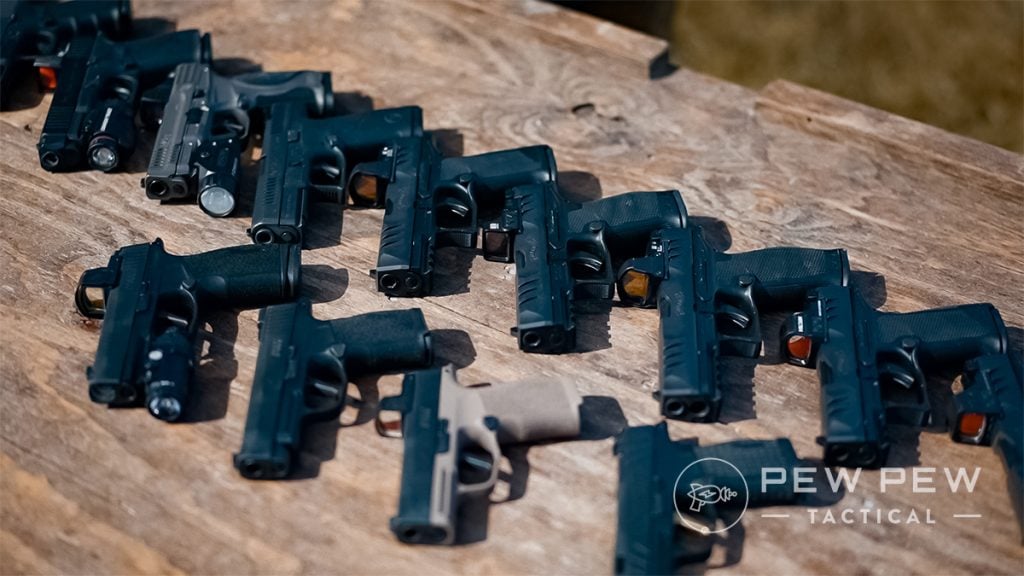 Now that we know what a gunfluencer is, I want to go over some of the best gunfluencers out there and describe why I think they are the best at what they do.
Keep in mind these aren't the only guys and gals on YouTube, Twitter, Instagram, and Facebook who are doing good work; just a few of my top picks.
Best Gunfluencers
1. Garand Thumb
Garand Thumb is a force of nature, and his YouTube channel is his main outlet.
He reviews firearms and talks to firearm instructors like Travis Haley, AK expert craftsman Jim Fuller, and many more. Garand Thumb mostly posts on YouTube with long-form content, but his Instagram is typically a fun place to swing by for funny posts, sweet pictures, video previews, and short videos.
Garand Thumb does some candid reviews in which he goes over the firearm in-depth complete with plenty of footage of him shooting in a rather dramatic fashion.
Honestly, he brings what's basically movie-quality footage to his YouTube videos. We see fantastic editing, dramatic shots, high footage, and beautiful slow motion.
On top of the beautifully crafted footage, we have great information, a knowledgeable source, and honesty.
From high-end guns like the LWRC SMG 45 to the Hi-Point carbines, he highlights problems with complete honesty.
Follow at: YouTube, Instagram
2. Maj Toure
Black Guns Matter is a non-profit organization run by Maj Toure, an African American gun owner, enthusiast, and gun rights advocate.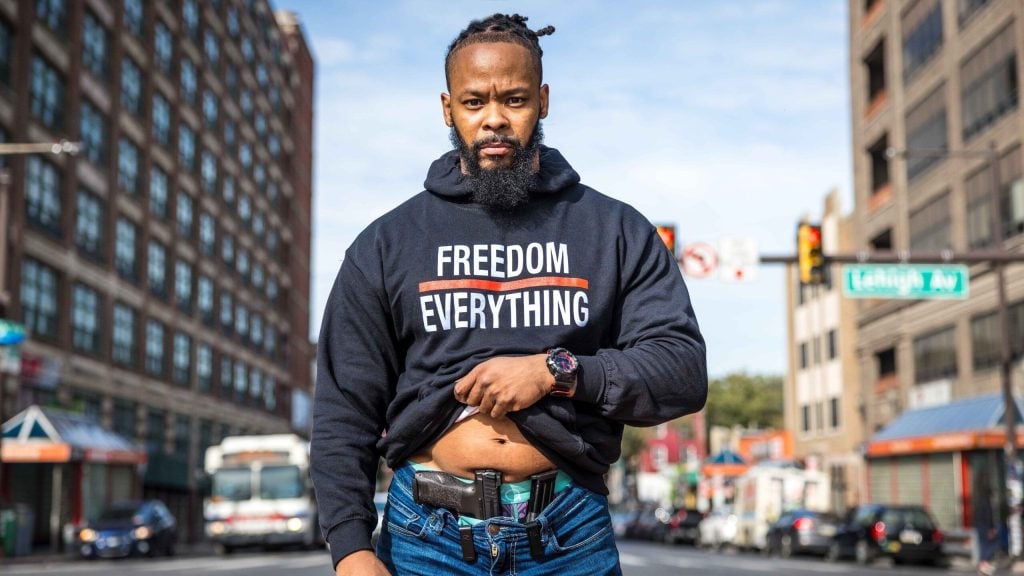 He started his organization where he reaches out to the black community and provides education, gun safety training, and acts as an influencer to firearms in the black community.
In addition to his YouTube channel, he also does some excellent work on Instagram. On either platform, you'll find plenty of educational content. Quick, short-form videos on subjects like the OODA loop, flying legally with a gun, and more.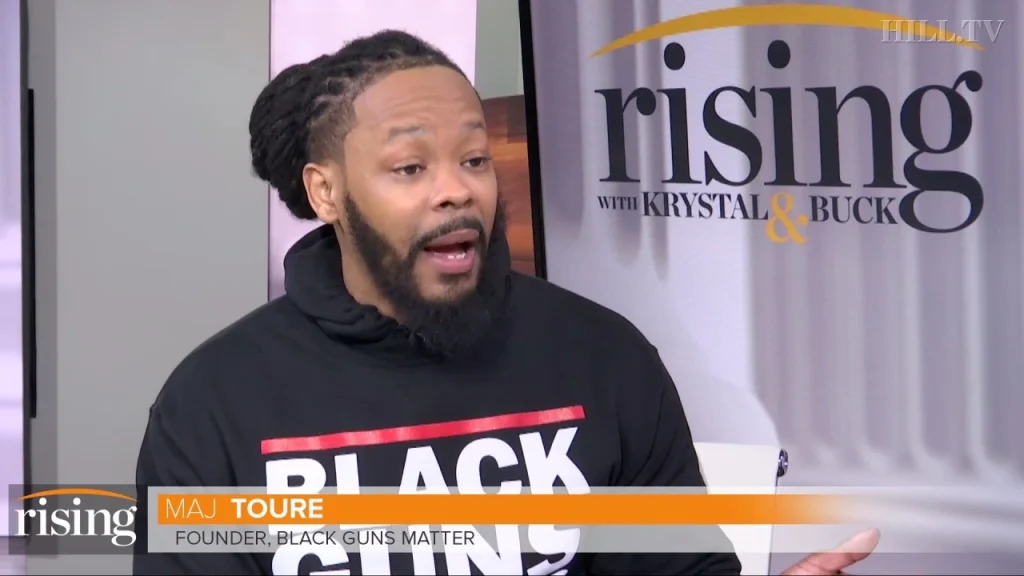 Instagram posts include topics often overlooked, with my favorite being a video on the placement of a car first aid kit.
Additionally, Maj works as a Second Amendment advocate, so if you want to avoid political posts, this may not be the place for you.
He does a great with his outreach to communities that might not vibe with the message of GOA, the NRA, or FPC.
Follow at: YouTube, Instagram
3. Pat McNamara
Pat McNamara is an absolute beast. He is a former Delta Force operator, firearms instructor, podcaster, fitness guru, and hardcore gun guy.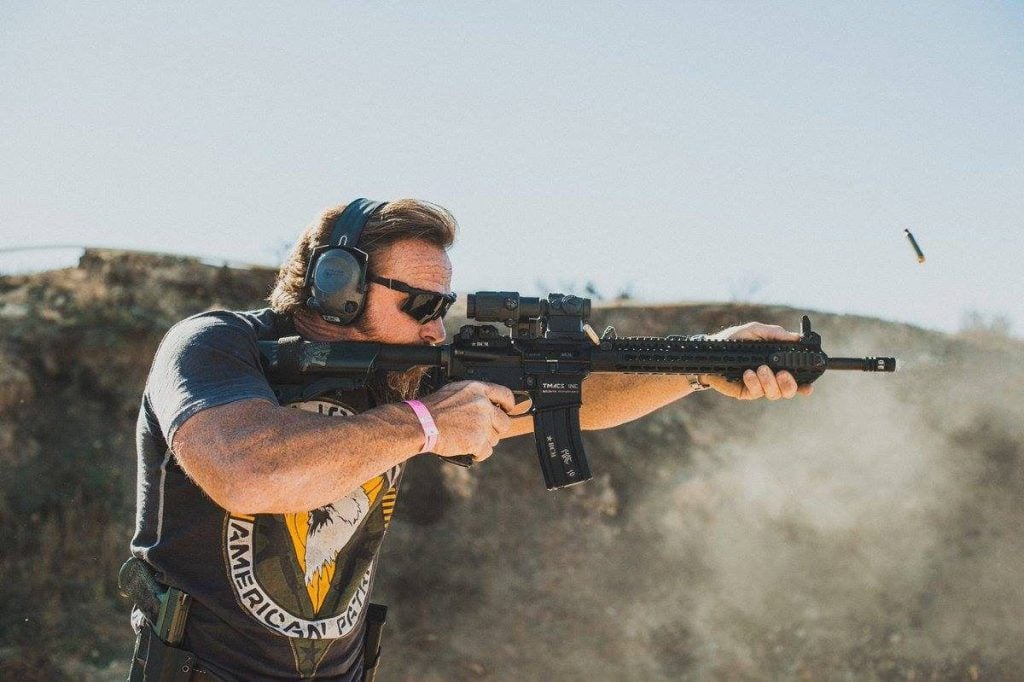 He is also one of the most inspirational and interesting people you could follow.
Admittedly you'll see equal parts physical fitness videos and posts alongside the gun content.
He's like the Incredible Hulk mixed with a Renaissance man. But on the gun side, we see Pat Mac teaching class, talking fundamentals, and running some rather interesting drills—several I've taken into my own training and began to appreciate greatly.
Also, I appreciate that Pat doesn't conceal his misses. He doesn't reshoot a video just cause he fails to ring steel once or twice.
Follow at: YouTube, Instagram
4. Lena Miculek
Lena Miculek, daughter of famed fast fingers Jerry Miculek, is one of the premier professional shooters in the world.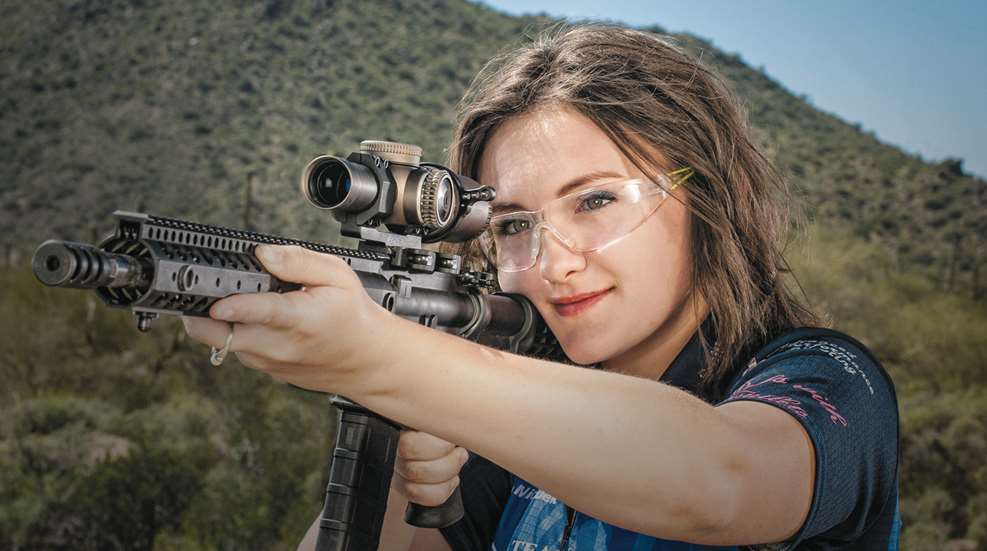 She handles shotguns, handguns, and rifles with absolute ease and is always impressive.
On Instagram and Facebook, her videos and posts broach a wide variety of subjects ranging from goofy topics to professional shooting advice and concealed carry advice from a woman's perspective. Lena keeps things light but always entertaining.
She has made some awesome videos for Sig Sauer and NSSF that incorporate training tricks, tips, and concepts. They are great, with information that is easy to understand and digest.
It's worth the peek to learn a bit about grip, target transitions, and similar valuable information. Plus, I'm a shotgun nerd, and so is she, so we have a gospel of the gauge kinship.
Follow at: Instagram
5. Milspec_Mojo
Mojo from Milspec Mojo is a Marine veteran and police officer who operates an awesome Youtube channel and Instagram page.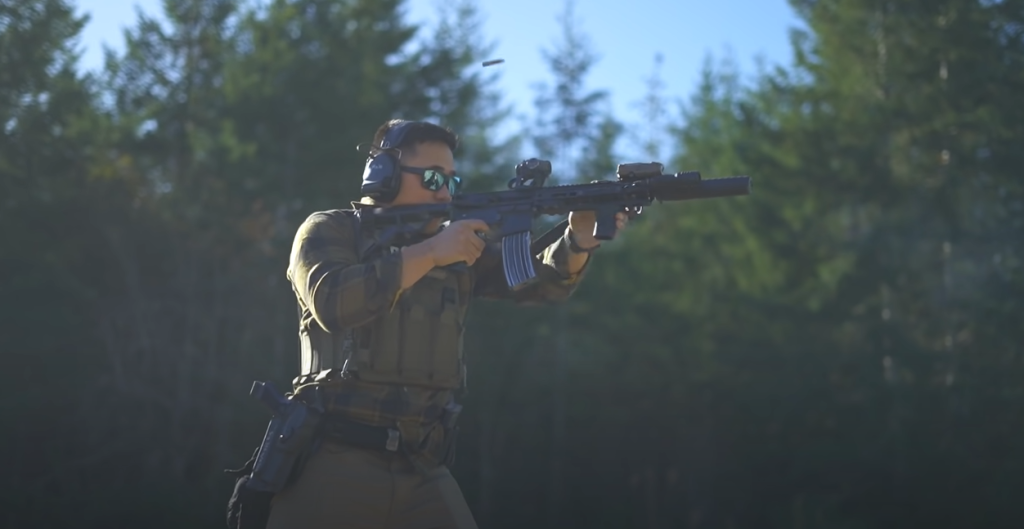 You might have seen him use a P320 mag in a Glock on Garand Thumb's channel, and he's also popped up on many other channels.
His main claim to fame is that he can shoot very fast and very accurately. It's absurdly fast, and guess what? He's willing to show you how to do the same for free on Instagram and YouTube.
You may not become as fast as Mojo, but his lessons on grip and recoil are well worth checking out. Mojo is always high-energy and instructs very well.
I wish he made more content, but honestly, he's probably a pretty busy dude. Either way, it's worth the follow for the occasional nugget of superb content.
Follow at: YouTube, Instagram
6. Colion Noir
Colion Noir needs no introduction. He has a fantastic YouTube channel, makes an awesome podcast, and does some great Instagram posting on top of all of that.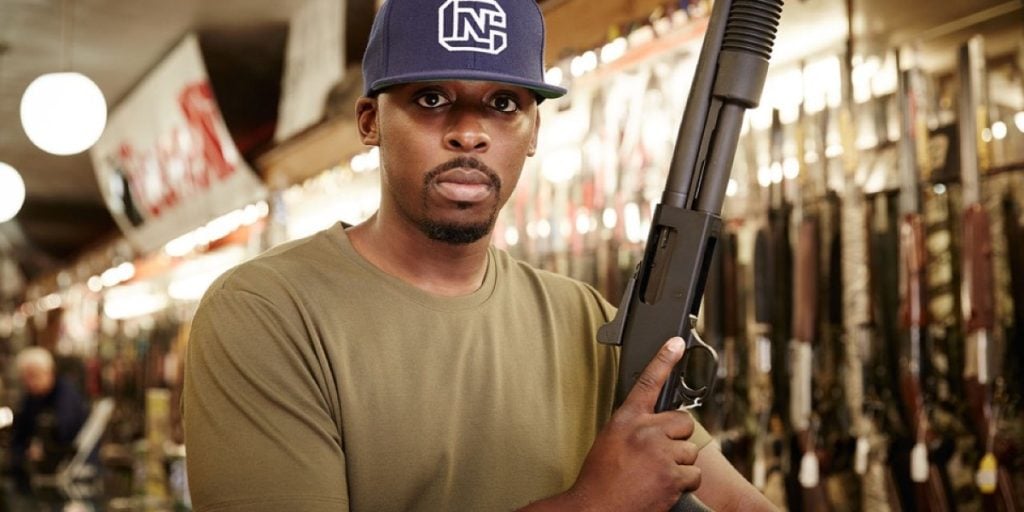 As far as gunfluencers, he transcends the world of guns and makes it onto mainstream programs like the Joe Rogan podcast and Newsweek's podcast.
Mr. Noir's videos include political content, debunking gun control advocacy arguments, highlighting new weapons, or even older curiosities. His video presentation is always entertaining, and he's naturally charismatic.
His videos also look stunning and show high levels of production.
He's a lawyer by trade, and it shows as he spars with gun control advocates and presents logical arguments while using a calm and approachable tone.
On top of that, he's pretty entertaining when he's talking about cars, music, and other non-gun topics.
Follow at: YouTube, Instagram
7. Warrior Poet Society
John Lovell and his Warrior Poet Society have exploded into the mainstream. He is a former Army Ranger, a firearms instructor, a YouTuber, and an awesome gunfluencer.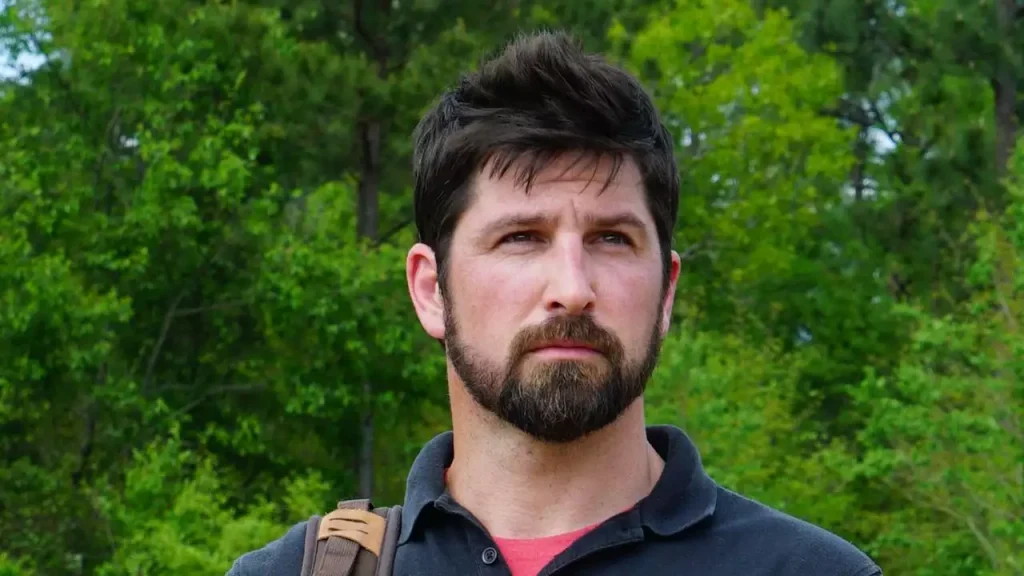 He posts training tips, practical advice on home defense and concealed carry, and much, much more. Additionally, he covers political topics and focuses a lot on the Warrior Philosophy lifestyle.
The guy is a machine with the amount of content he posts, most of which is educational or informative.
Heck, he even works with manufacturers to build guns to his specs. The War Poet 9mm from Shadow Systems is a Glock-style pistol built to John's specs.
Lovell does a ton of work, and even when I disagree with him, I can see where he arrived at his conclusion and why he believes or does certain things his way. Plus, the amount of free firearms training he passes out online is so dang valuable that I can't believe it's free.
Follow at: YouTube, Instagram
8. Sage Dynamics
Sage Dynamics is a firearm instruction company that is run by Aaron Cowan.
Cowan is a former infantryman and police officer and is now one of the most sought-after firearms instructors.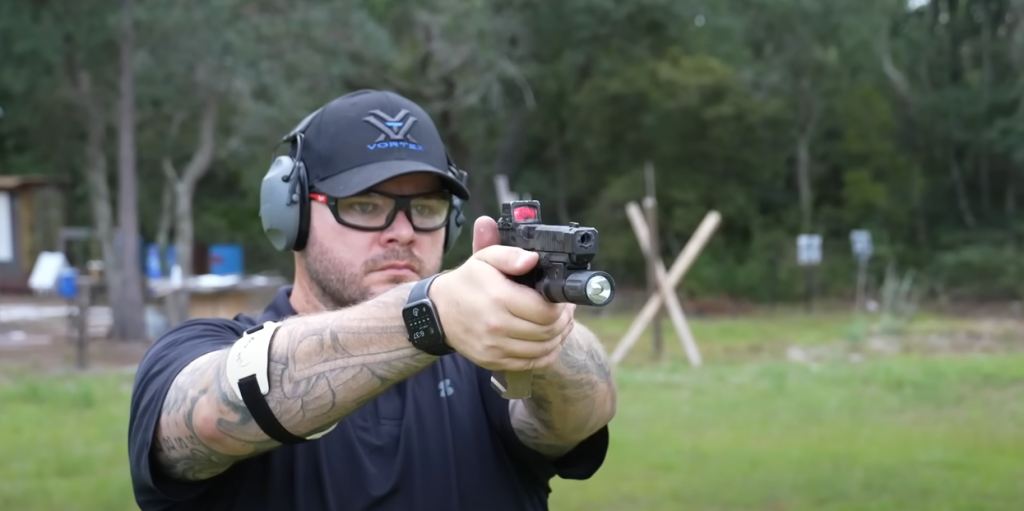 He runs a website and YouTube channel, but it's mostly secondary to his training work. However, he might be the most practical gunfluencer.
His white paper on optically enhanced duty handguns is used by numerous police forces to justify and equip police officers with optics on their handguns and has also helped push optically enhanced handguns forward for all of us.
That's real influence on the armed community.  
He also provides excellent content on his YouTube and Instagram pages. He does in-depth reviews of optics, guns, and accessories. His red dot tests are legendary and are used by many shooters to determine their next purchase.
Sage Dynamic's review of the Holosun optics has helped make them the brand they are today. On top of all that, he's an excellent source for factual information and unbiased reviews.
Follow at: YouTube, Instagram
9. Stickman
Stickman is a man of mystery…kind of. He's prior military, full-time LEO, and a firearms instructor.
He's not like most influencers on this list, and he qualifies as a gunfluencer because he takes absolutely gorgeous photographs of firearms.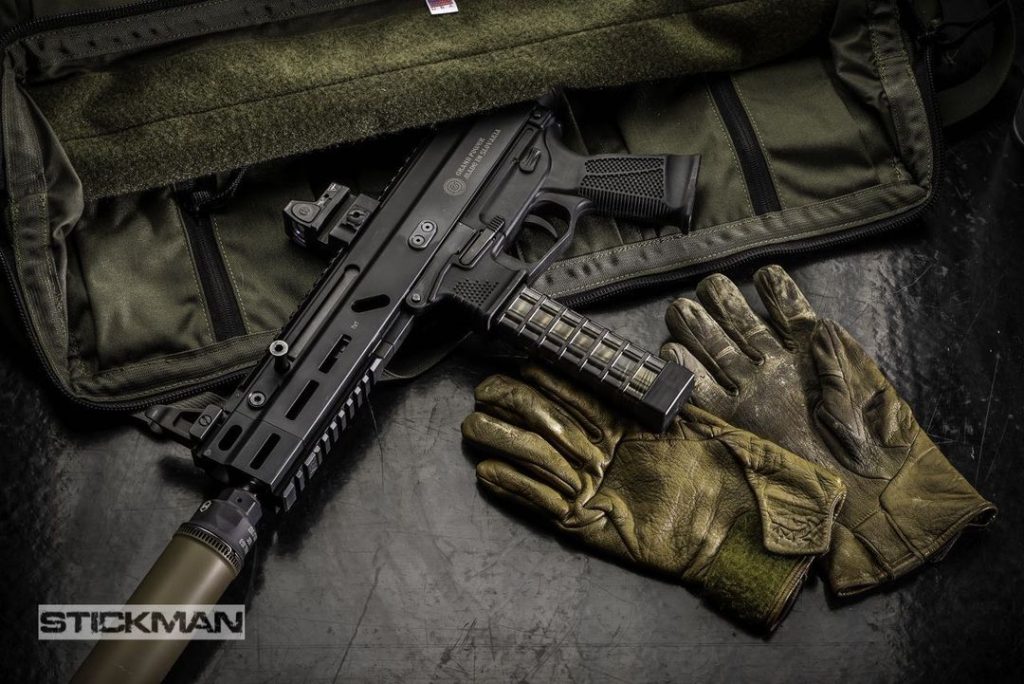 His Instagram is full of stunning photographs of firearms. He makes me sick because I feel nothing but bad about my photos when I see his photos. They are beautiful, and it gets me every time.
Admittedly I don't have much more to explain about Stickman. He does excellent photography, and he makes me want an MP5K even more. It influences me, so I consider him a gunfluencer.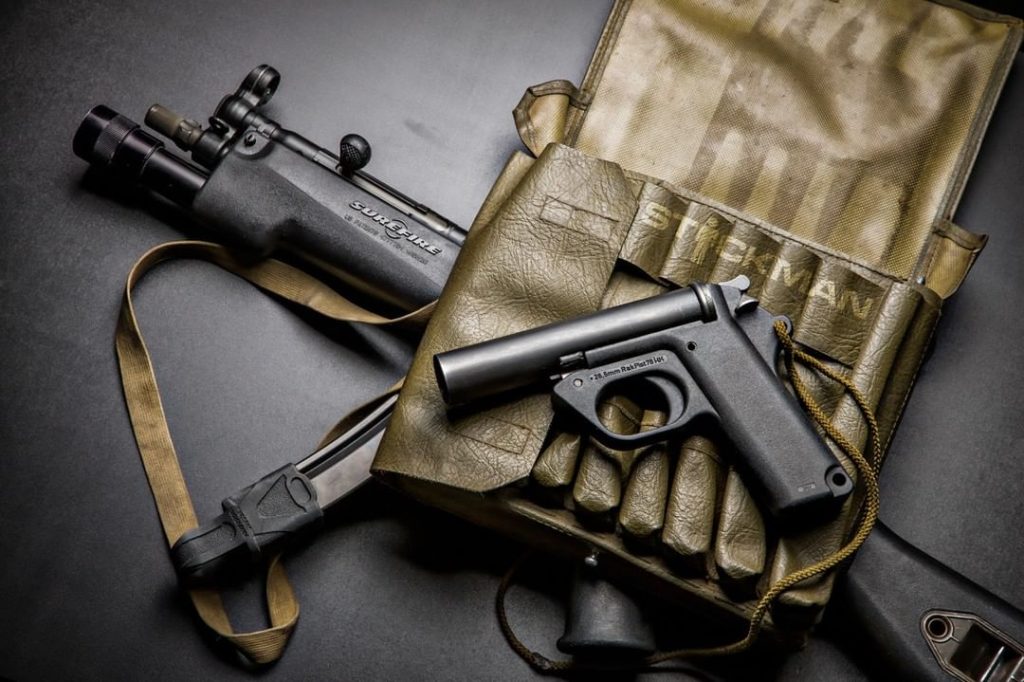 Follow at: Instagram
Final Thoughts
There are plenty of influencers in the gun world.
We have influencers for shotguns, concealed carry, rifles, lights, lasers, night vision, and just about every category anyone could possibly think of.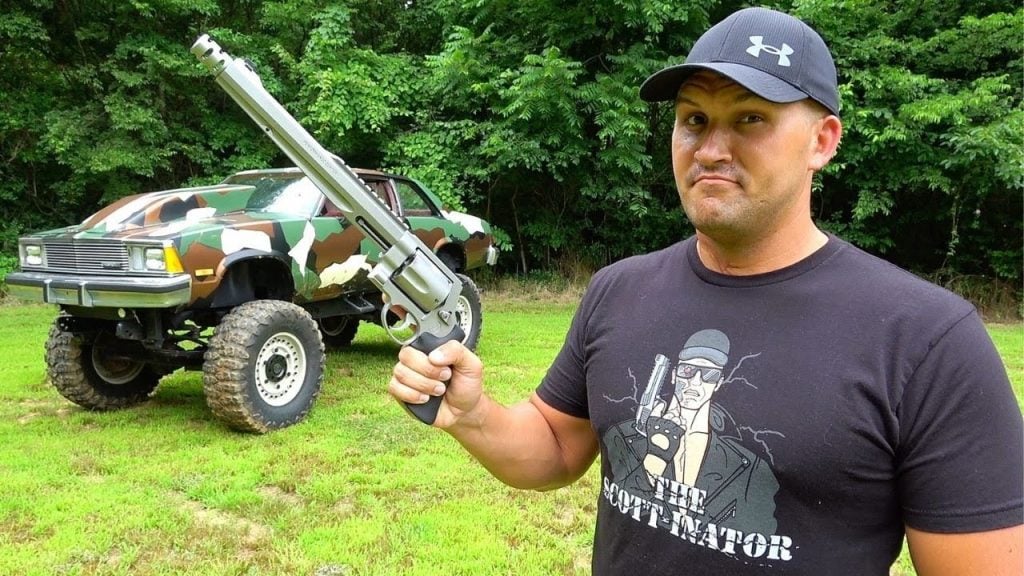 And shameless plug, Pew Pew Tactical is on Instagram, Facebook, Twitter, and YouTube, so make sure to follow us to your favorite platforms.
Let me know below who else belongs on this list in the comments below! Looking for more gun content, check out our list of the Best Gun Podcasts.


Read the full article here